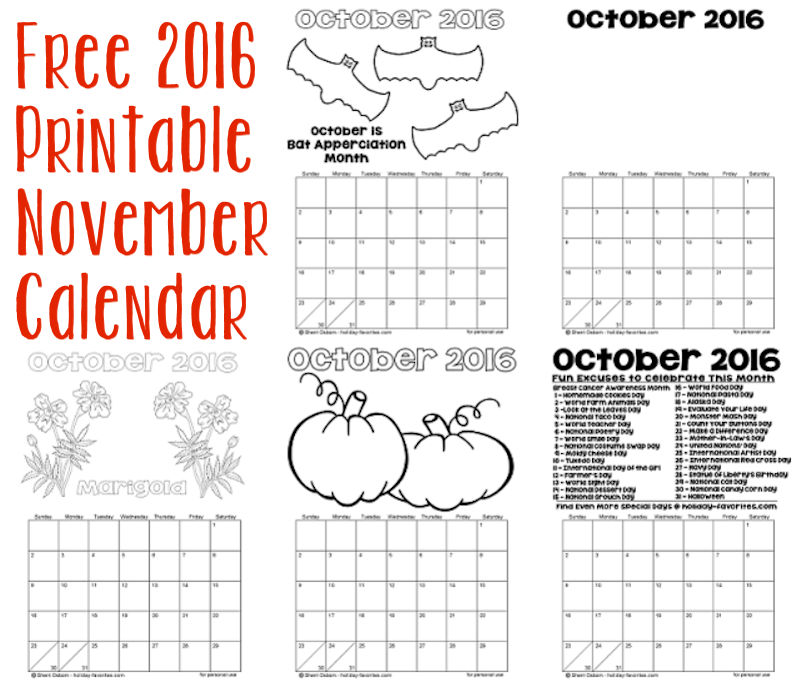 Be ready for November by printing out one (or more) of these November 2016 calendars. Decorate and color them and use them to keep track of all of your appointments, parties, and special events. You have 5 different designs to choose from and you can download the JPG or PDF version of each one.
Scroll down to see them all!
Blank November 2016 Calendar Page
This calendar is a blank slate that you can decorate however you like. Draw pictures, make a collage, or glue on a couple special picture. Anything goes!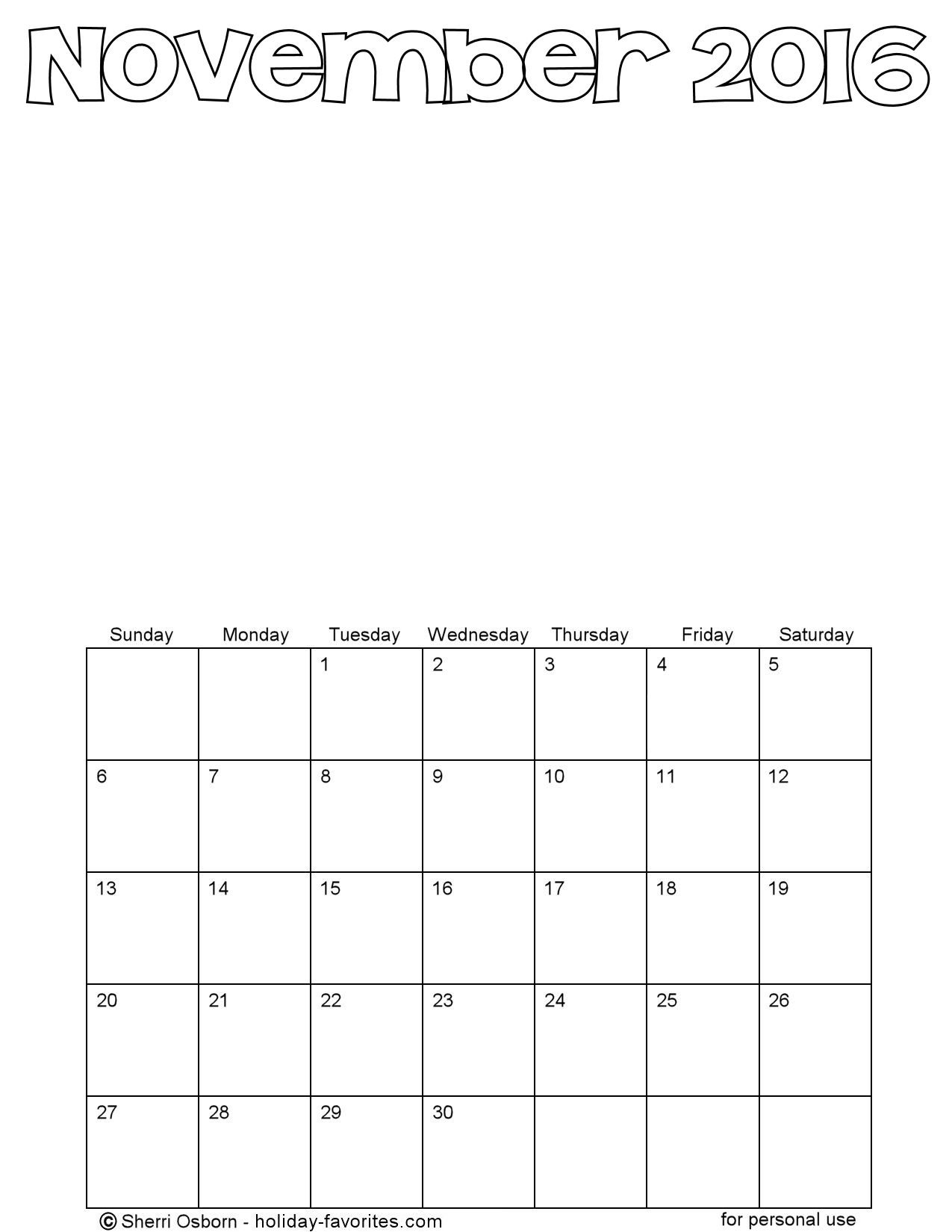 Download:
| PDF | JPG |
November 2016 Special Days Calendar Page
Print out this holiday calendar page and you will have a handy list of special events you can celebrate every single day.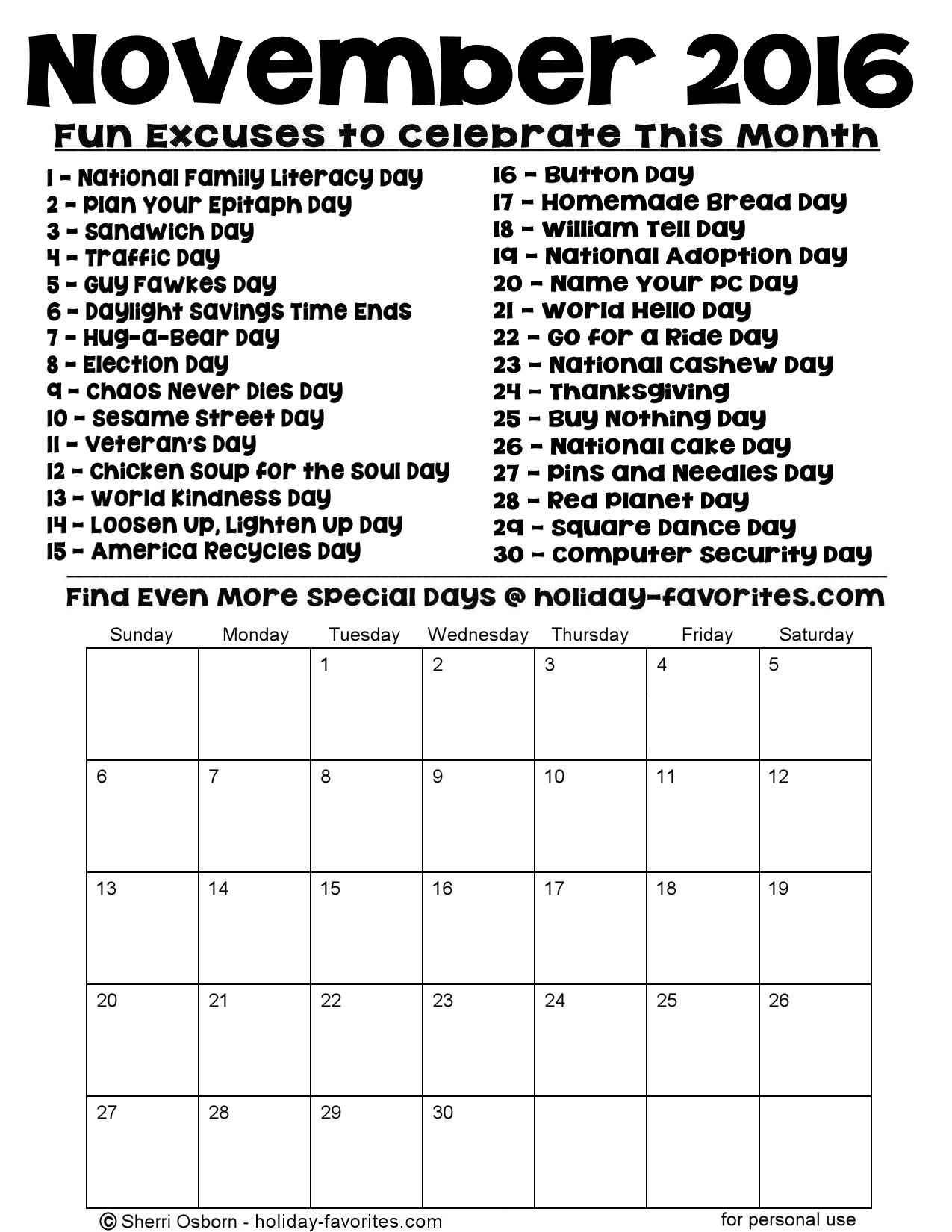 Download:
| PDF | JPG |
November 2016 Teddy Dear Coloring Calendar Page
November 7th is Hug-A-Bear Day and you can celebrate this special day by printing out and coloring this calendar page featuring 2 cute and cuddly teddy bears.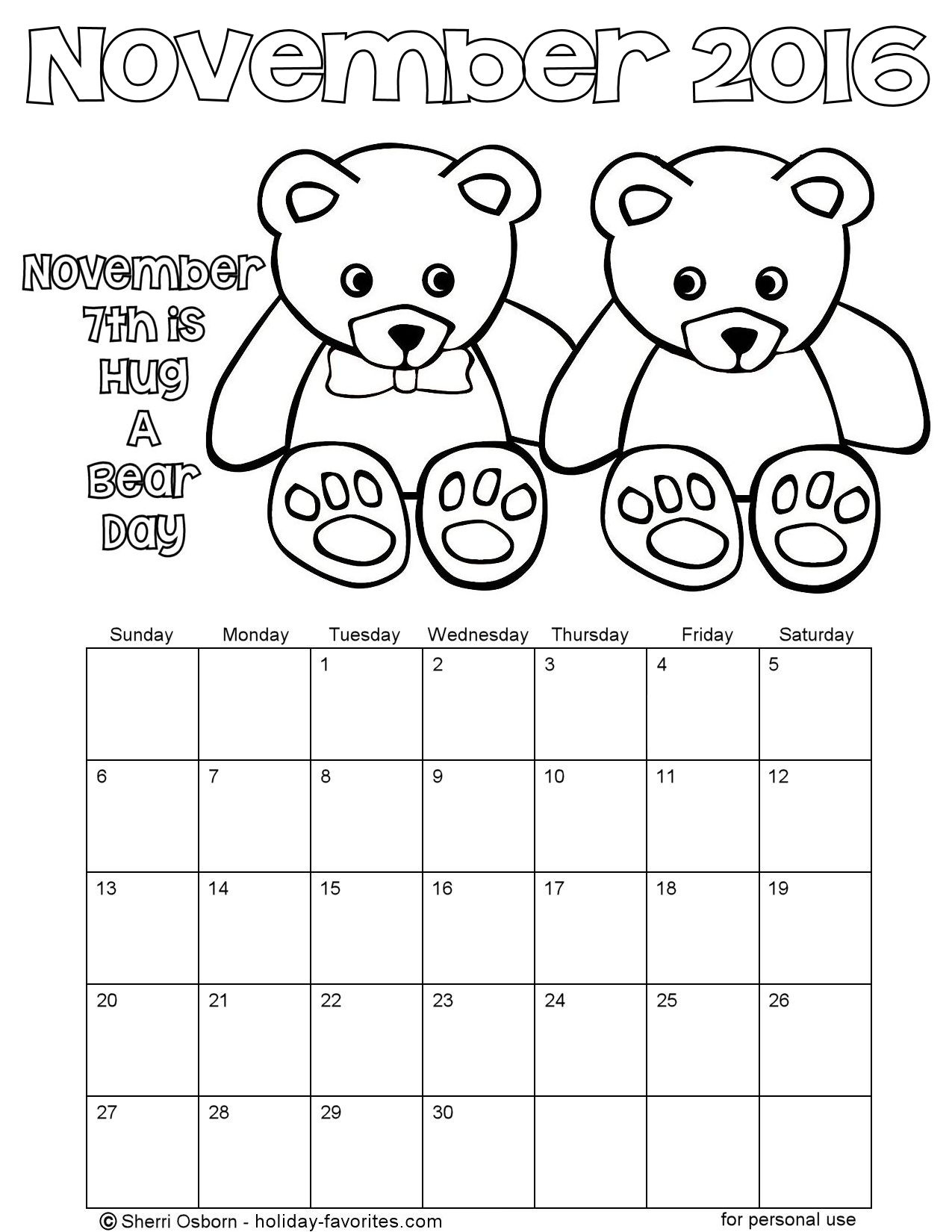 Download:
| PDF | JPG |
November 2016 Turkey Coloring Calendar Page
A great mascot for the month of November is a turkey. This cute gobbler is waiting for you to print him out and color him in.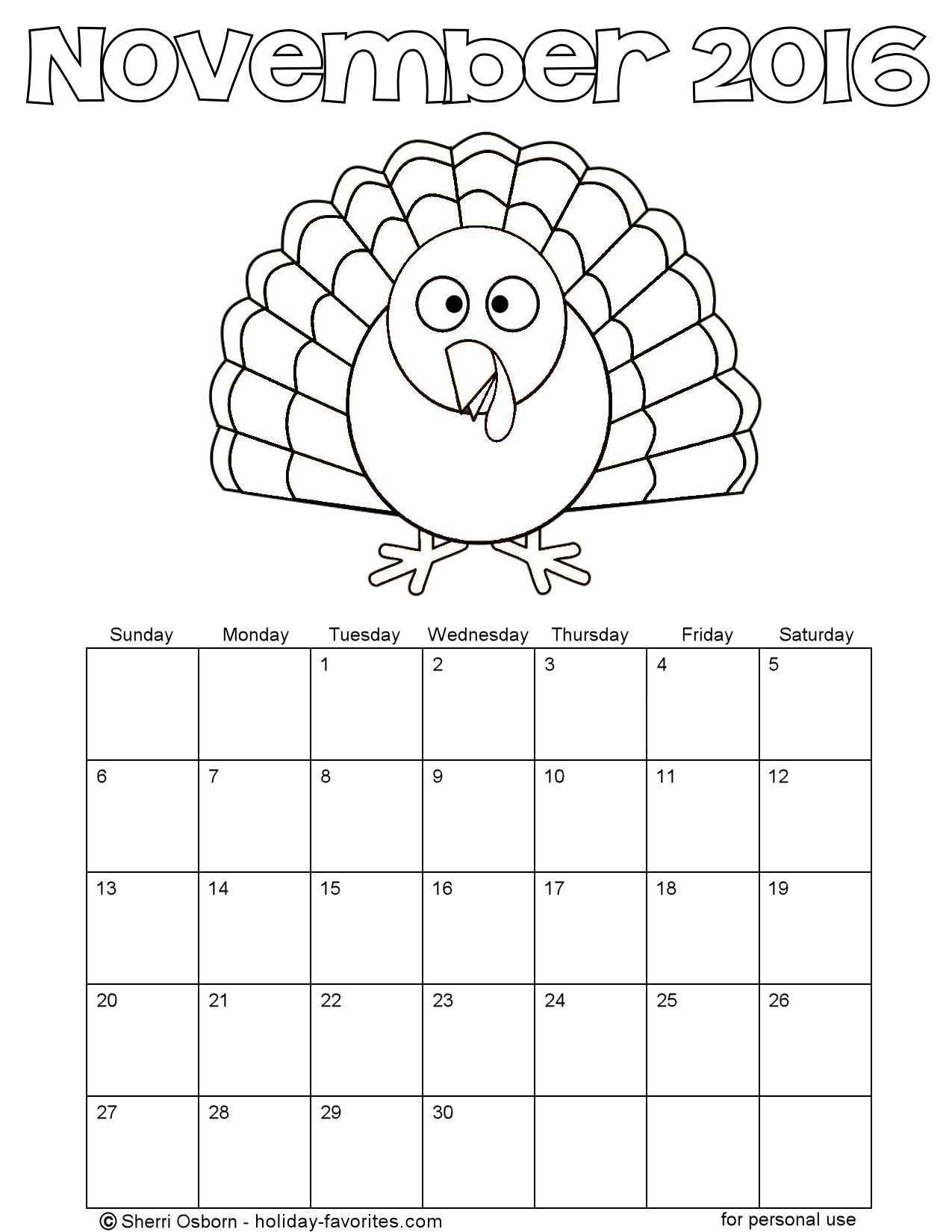 Download:
| PDF | JPG |
November 2016 Flower Coloring Calendar Page
The November flower is the chrysanthemum. Print out this November calendar page and you can color these flowers however you like.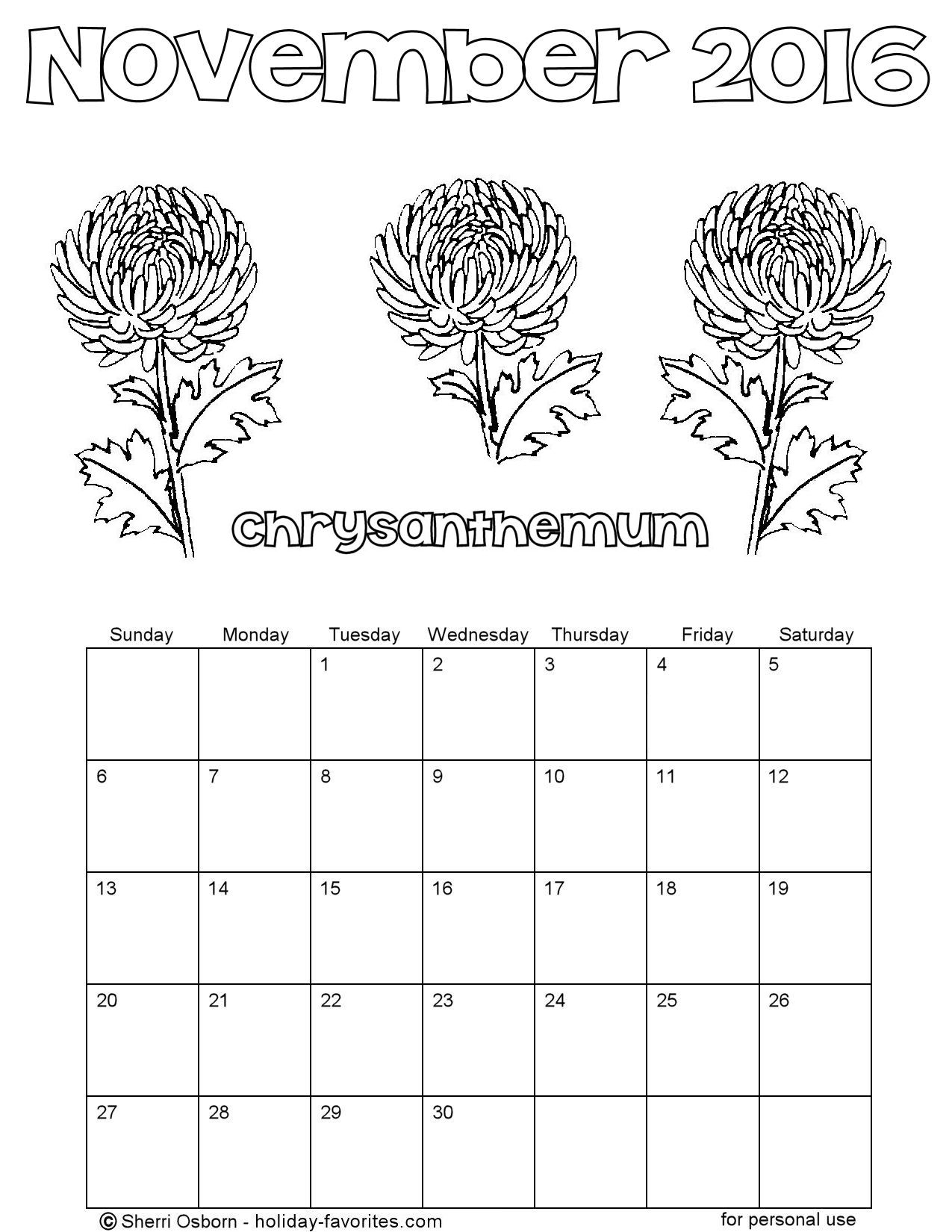 Download:
| PDF | JPG |
If you are looking for calendar pages from other months of 2016, check out this list:
I also have these free calendars which feature all of the months on a single page: 2016 Printable Calendars
Please take a moment to tell me what your favorite design is so I know when I am creating more calendars for the rest of the year and even next year.