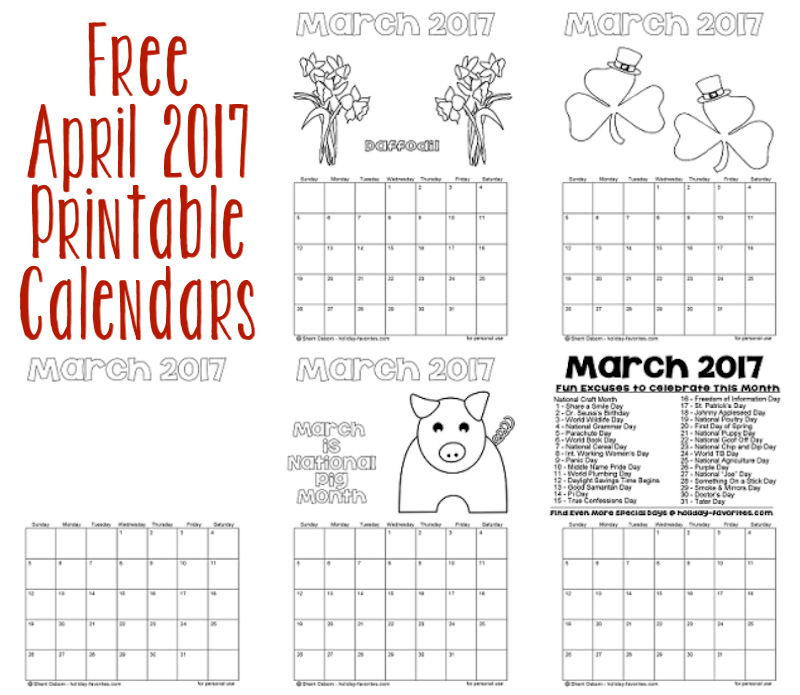 Woo-hoo for April! Once April arrives, it feels like Summer is within reach… and these free, printable April 2017 calendars will help you count down the days!
Download and print out your favorite of these 5 designs – you can use them 'as-is' or you can decorate them however you like! Feel free to print out several and share! I am sharing both PDF and JPG versions of these April calendar pages so you can use whichever one works best for you!
If you are a repeat calendar downloader, please leave me a comment and let me know which design you like best and also feel free to share any other suggestions you have.
Now, let's get to the calendars…
Printable April 2017 Blank Calendar Page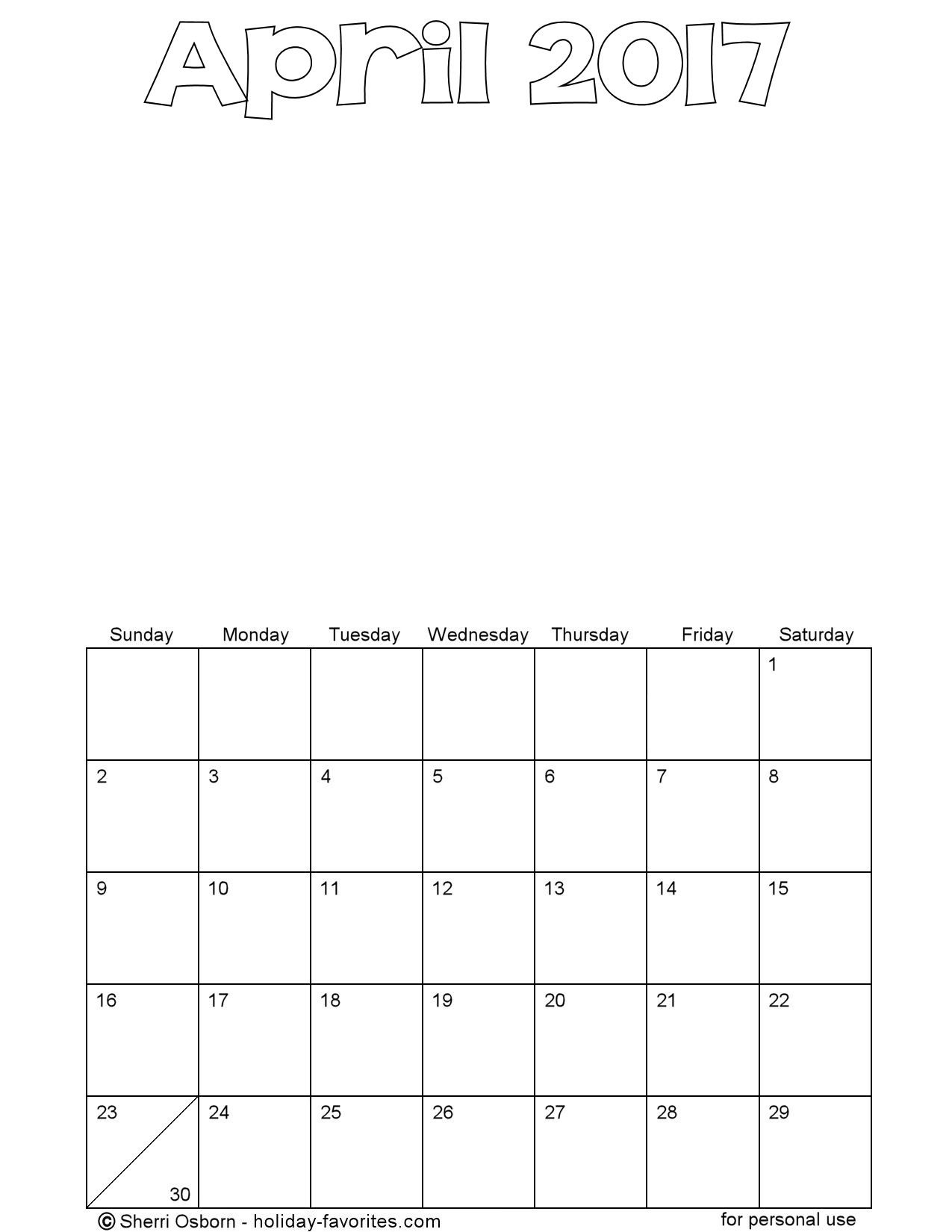 Download:
| PDF | JPG |
Printable April 2017 Special Days Calendar Page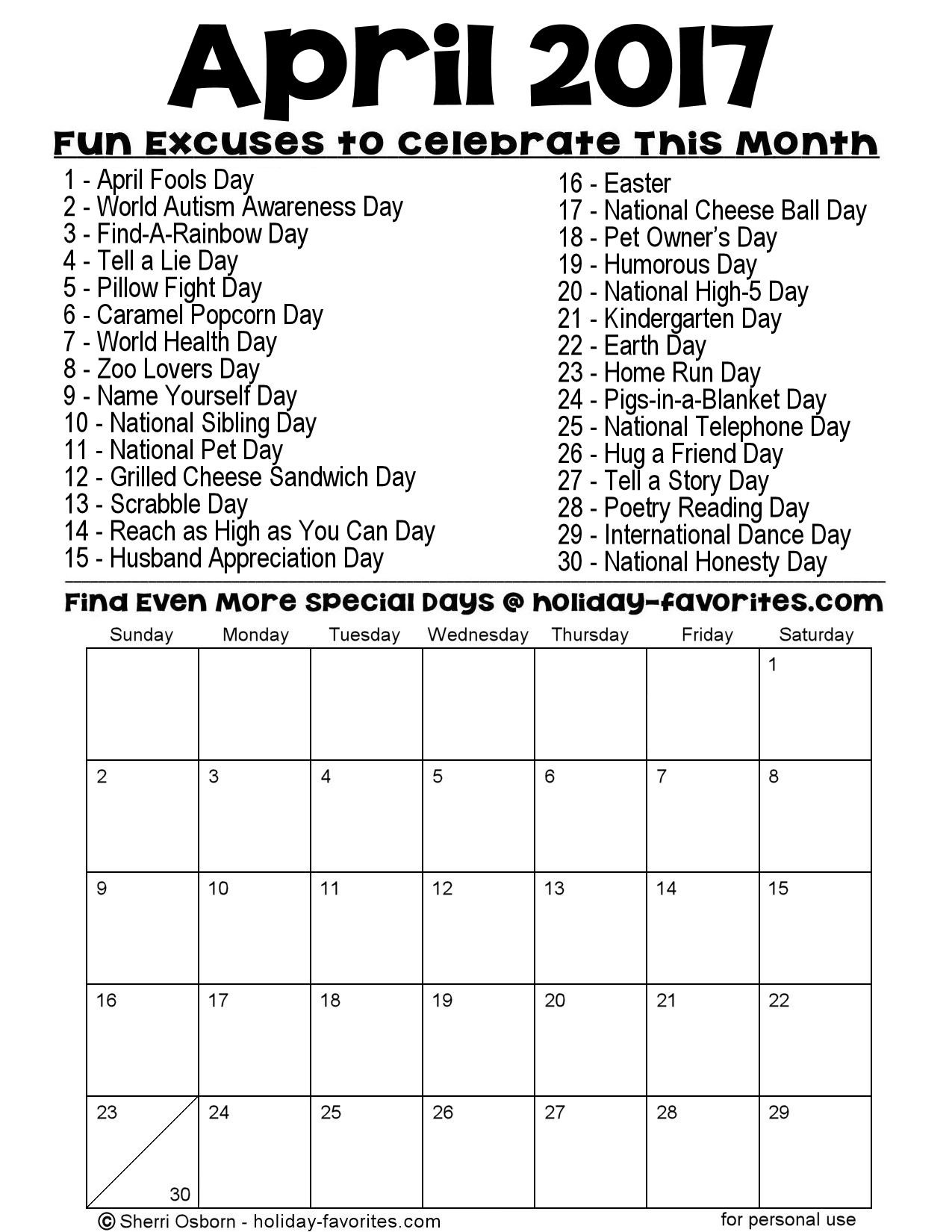 Download:
| PDF | JPG |
Printable April 2017 Earth Day Coloring Picture Calendar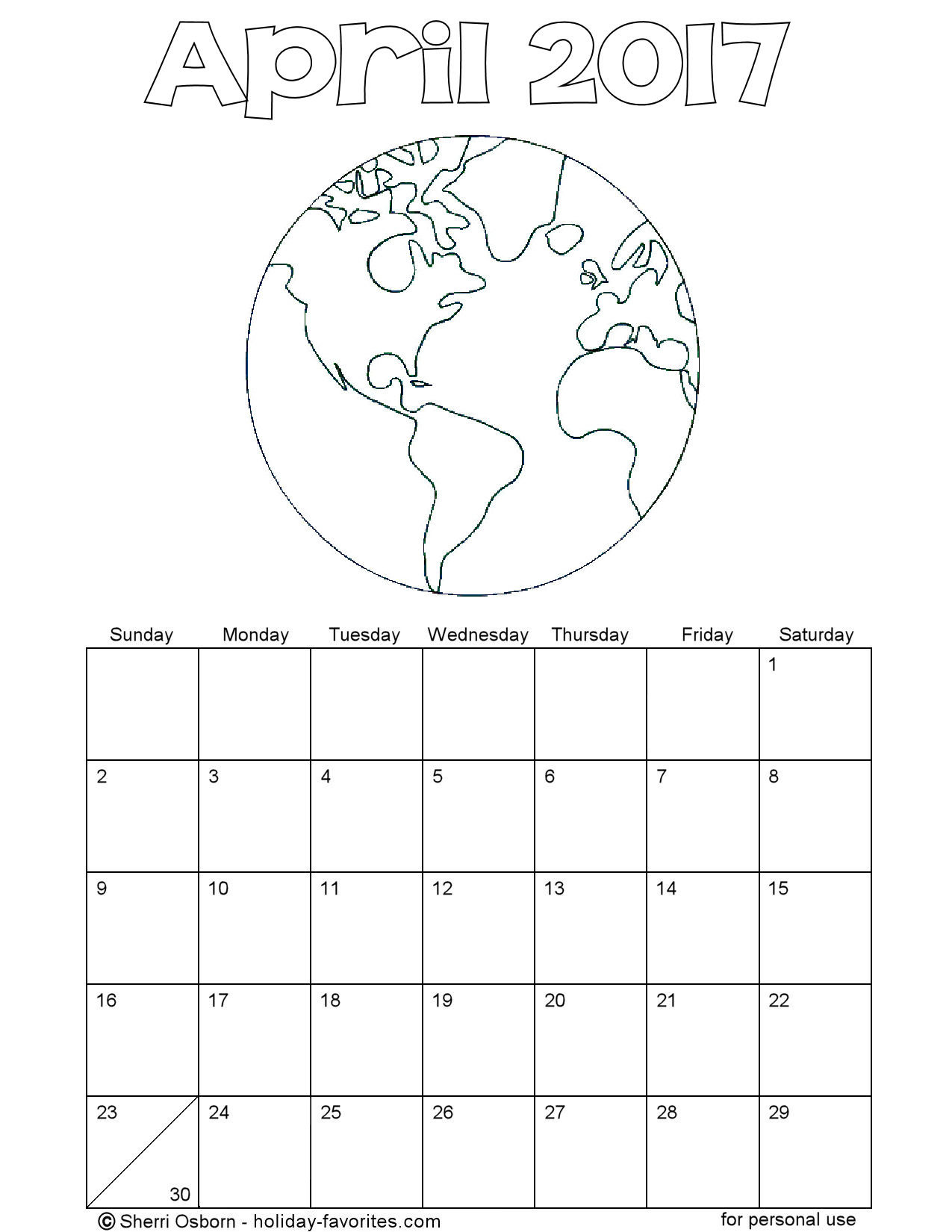 Download:
| PDF | JPG |
Printable April 2017 Frog Coloring Picture Calendar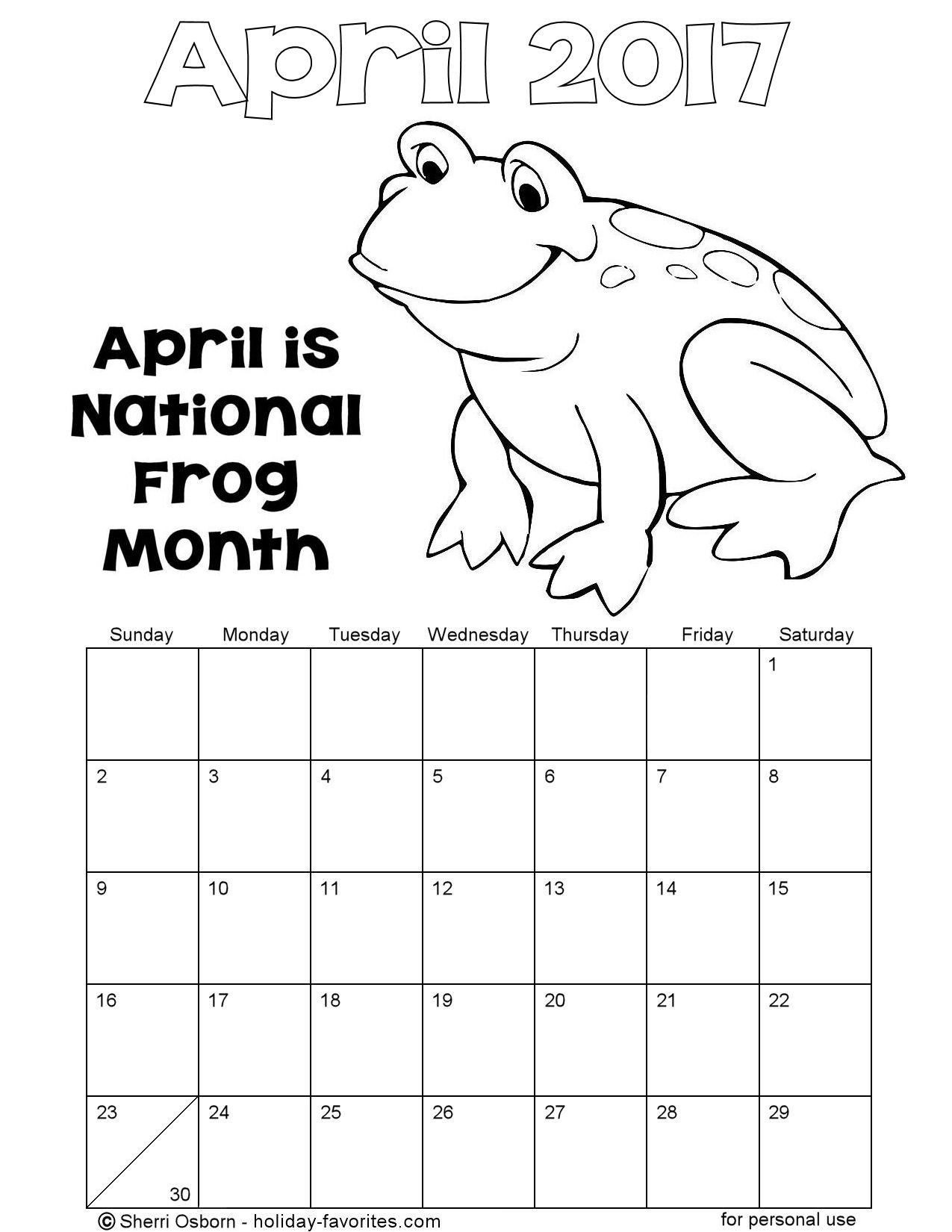 Download:
| PDF | JPG |
Printable April 2017 Flower Coloring Picture Calendar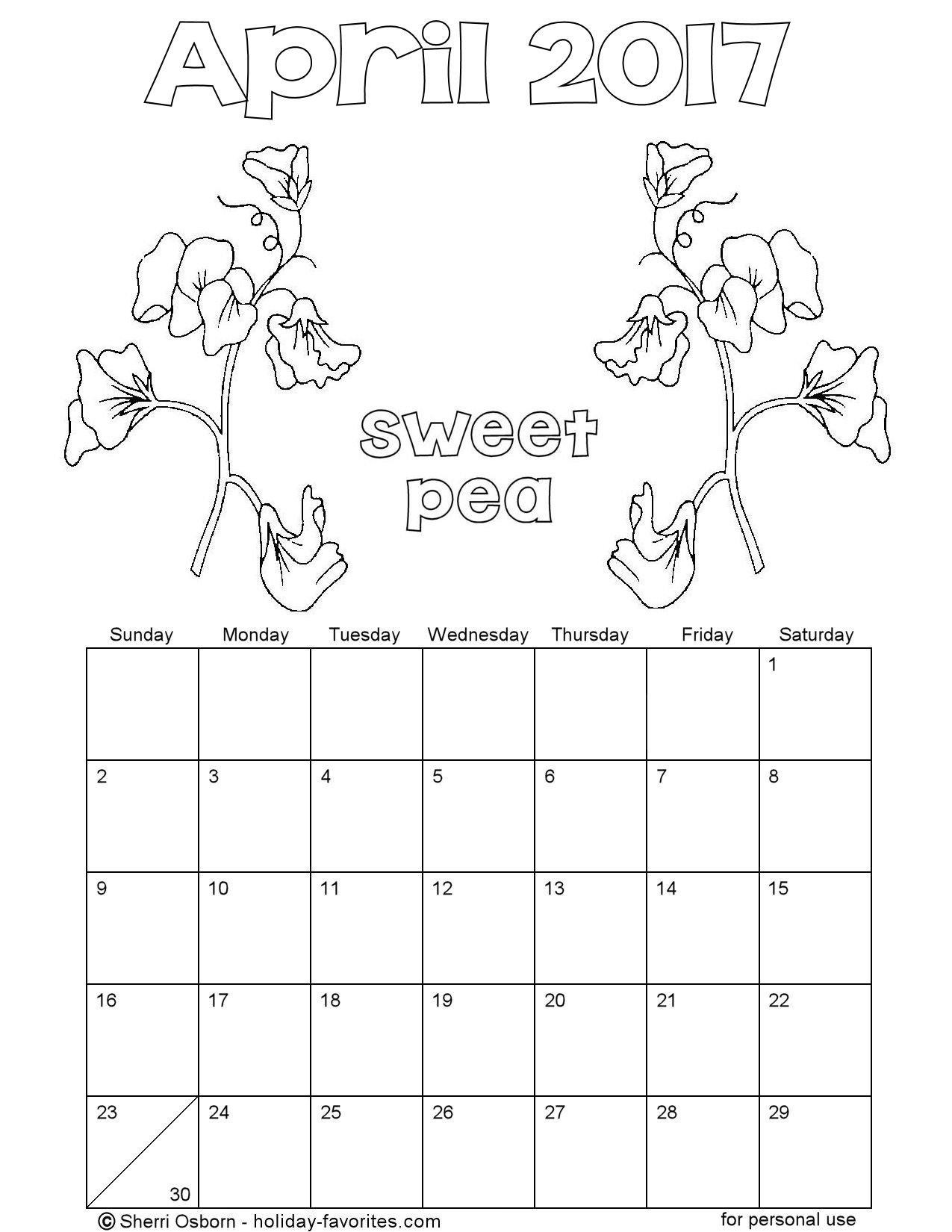 Download:
| PDF | JPG |
If you are looking for calendar pages from other months of this year, you can find them here:
I also have these free calendars which feature all of the months on a single page: 2017 Printable Calendars