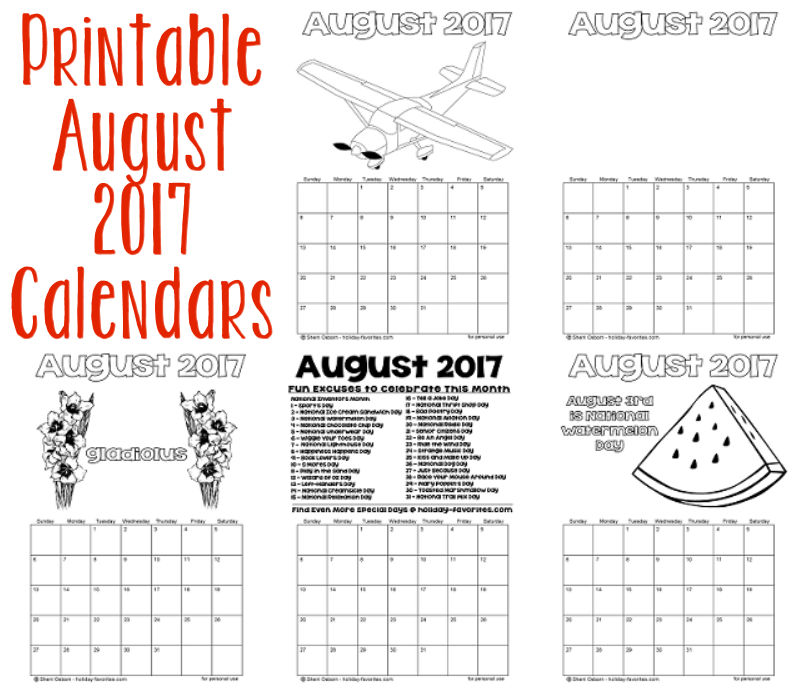 I love August. I am really not sure why. A lot of the time, it is too hot to enjoy doing anything outside unless you are submerged in water. The bee population seems to quadruple and most of them seem to be coming after me… But, on the other hand, where I live, I finally get to start enjoying the fruits of my labor — from the garden! The days seem more relaxed than July for me and I usually get a little more time to put my feet up and relax.
How about you? What do you think of August?
You can start planning your August days now by printing out one (or more) of these August 2017 calendar pages. I hope you find time to enjoy your days as much as I do!
Printable Blank August Calendar Page
Download and print out this calendar that has plenty of room for you to personalize it however you like.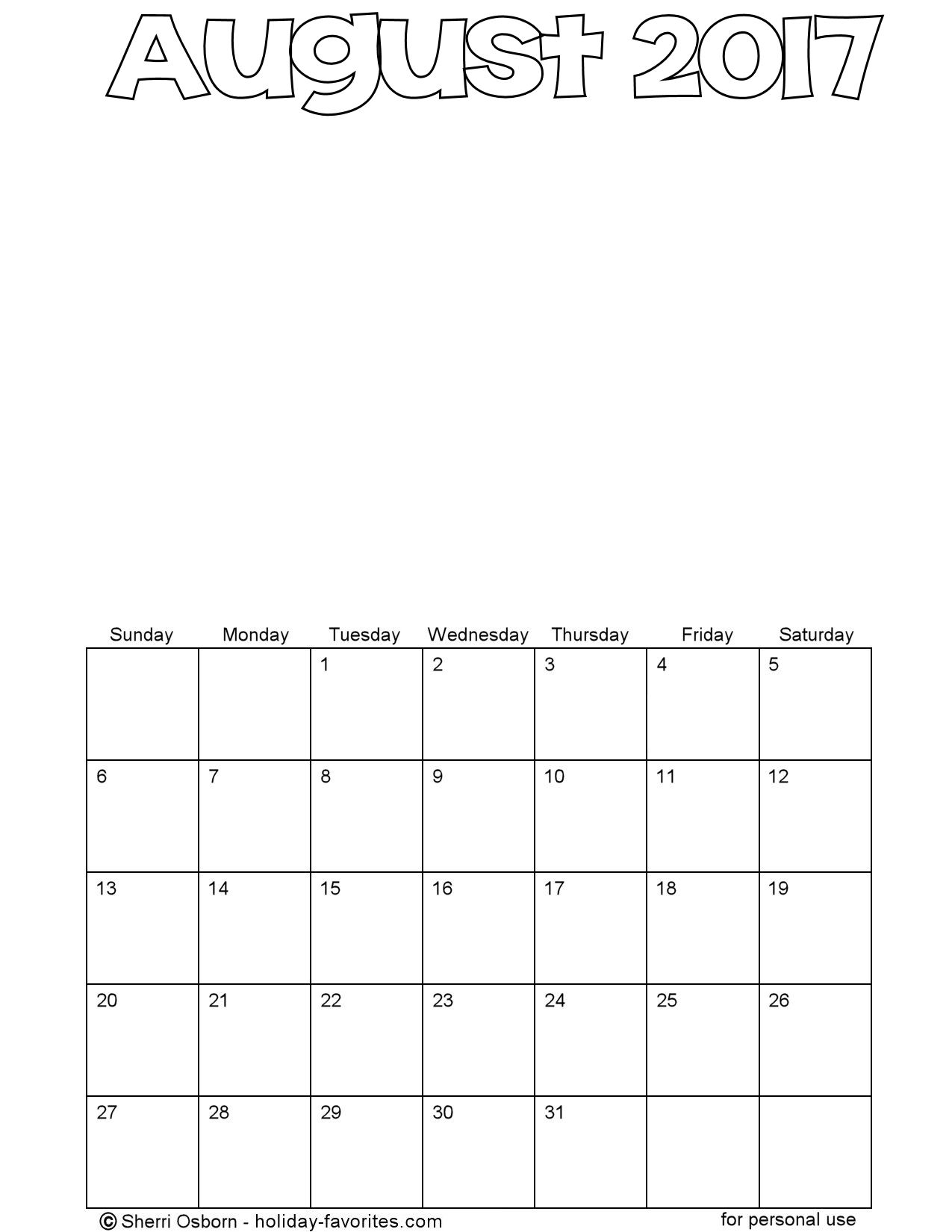 Download:
| PDF | JPG |
Printable August Special Days Calendar
Print out this calendar and you won't have to look to far to find a great excuse to celebrate every day.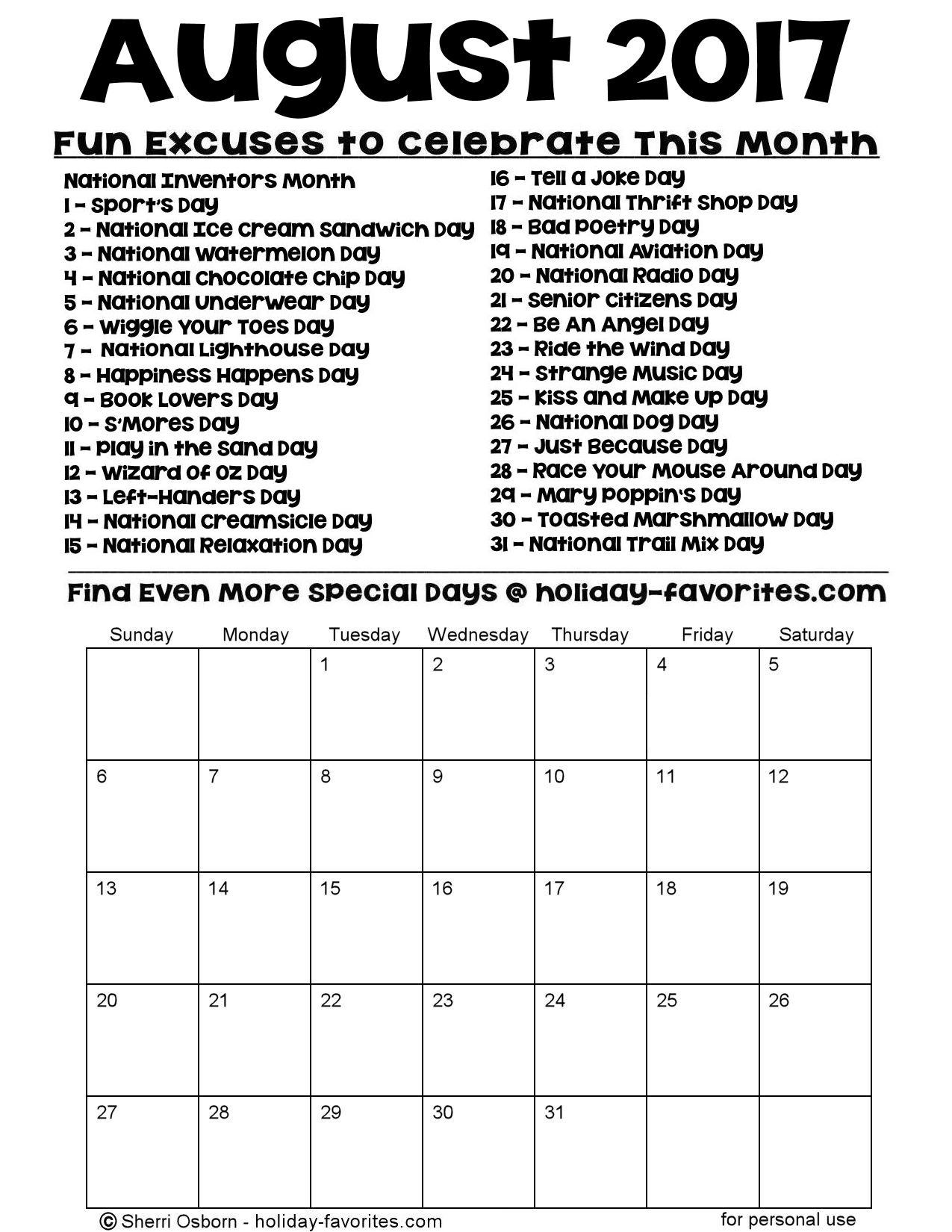 Download:
| PDF | JPG |
Printable Watermelon Coloring Calendar for August
August 3rd is National Watermelon Day so why not celebrate by printing out and coloring this calendar page.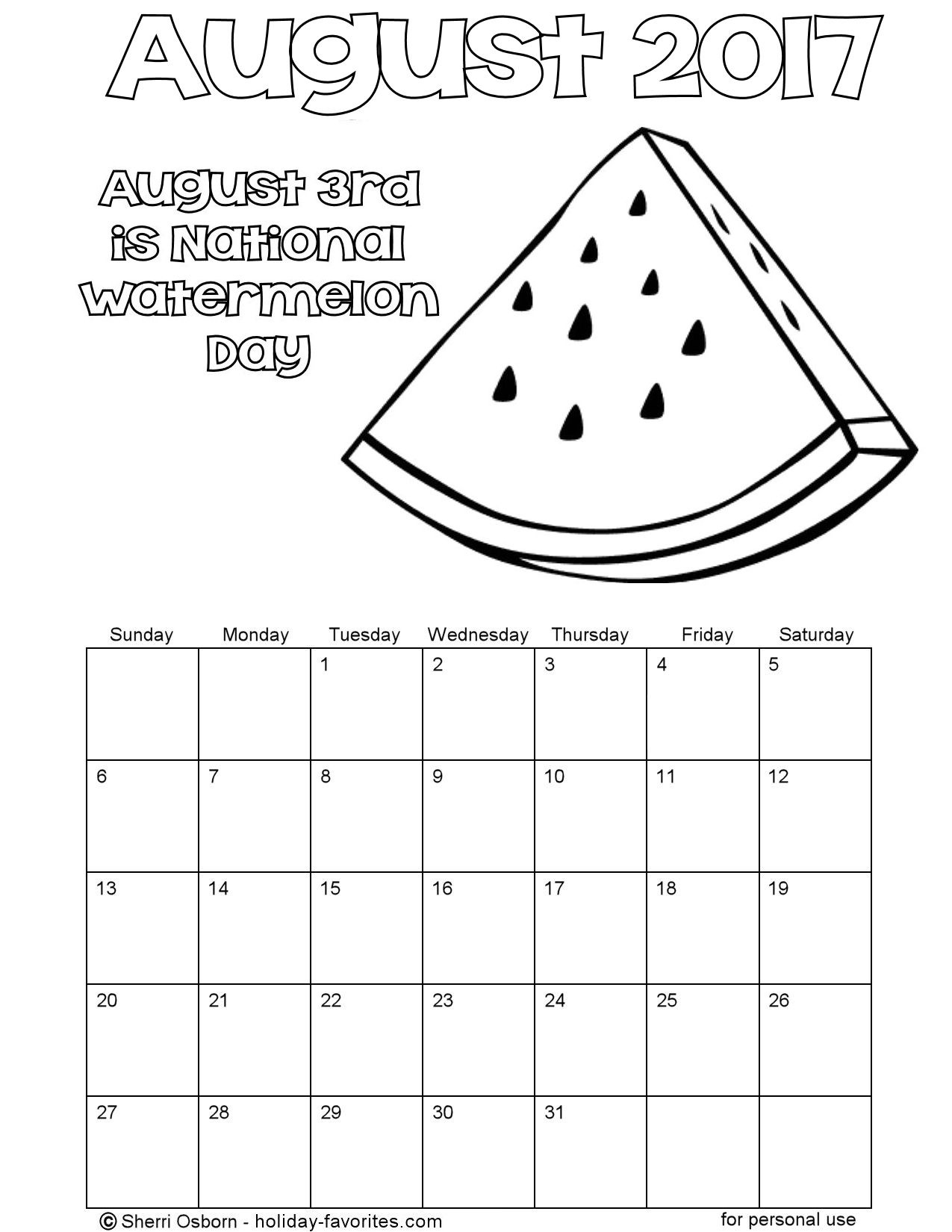 Download:
| PDF | JPG |
Printable Airplane Coloring Calendar for August
You might be wondering why I chose an airplane image for this coloring page… That is because National Aviation Day is celebrated on August 19th. August 19th is also Orville Wright's birthday.

Download:
| PDF | JPG |
Printable Gladiolus Coloring Calendar for August
August's flower is the gladiolus. Print out this coloring page and you can make your own brightly colored flowers.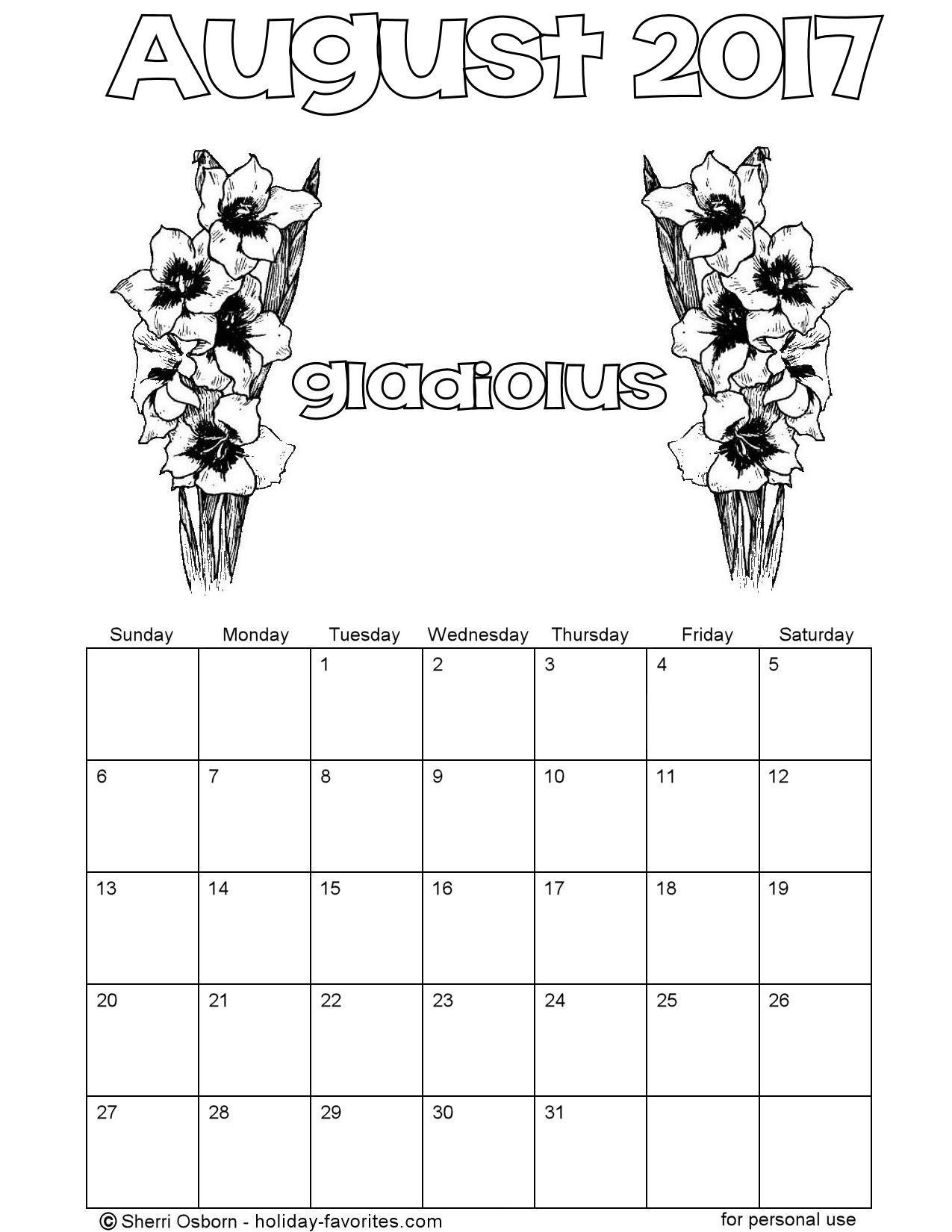 Download:
| PDF | JPG |
If you are looking for calendar pages from other months of this year, you can find them here:
I also have these free calendars which feature all of the months on a single page: 2017 Printable Calendars