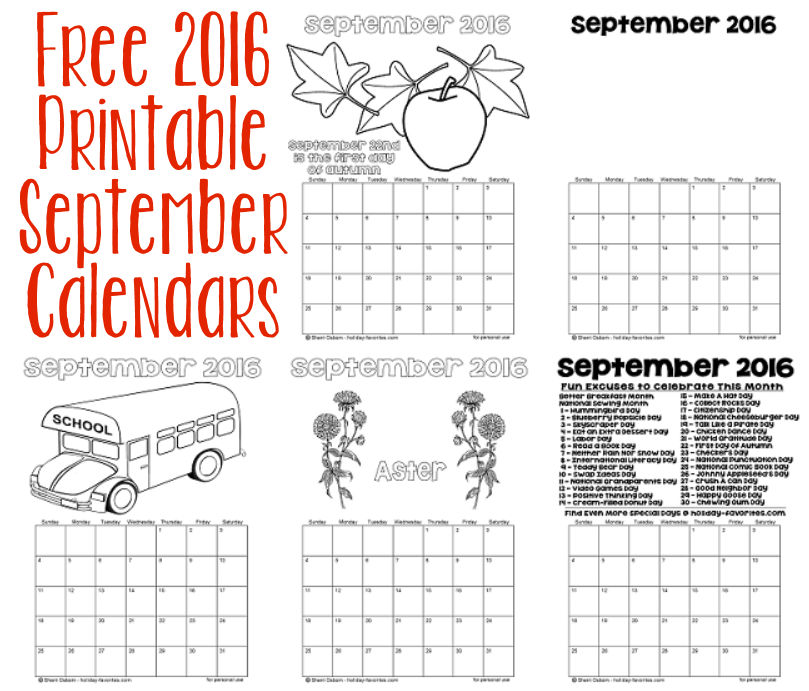 I love autumn and, to me, September marks the beginning of of this season. This September, we have a lot going on and so I am going to use these calendar pages to keep track of everything I have planned this month.
It doesn't matter if you like autumn or not, you will definitely like using one or more of these calendar pages to help keep your days organized. Simply download the design you like best (either in PDF or JPG format), print it out, and use it.
Blank September 2016 Calendar Page
The top of this calendar page is left blank so you can decorate it however you like, using whatever supplies you like!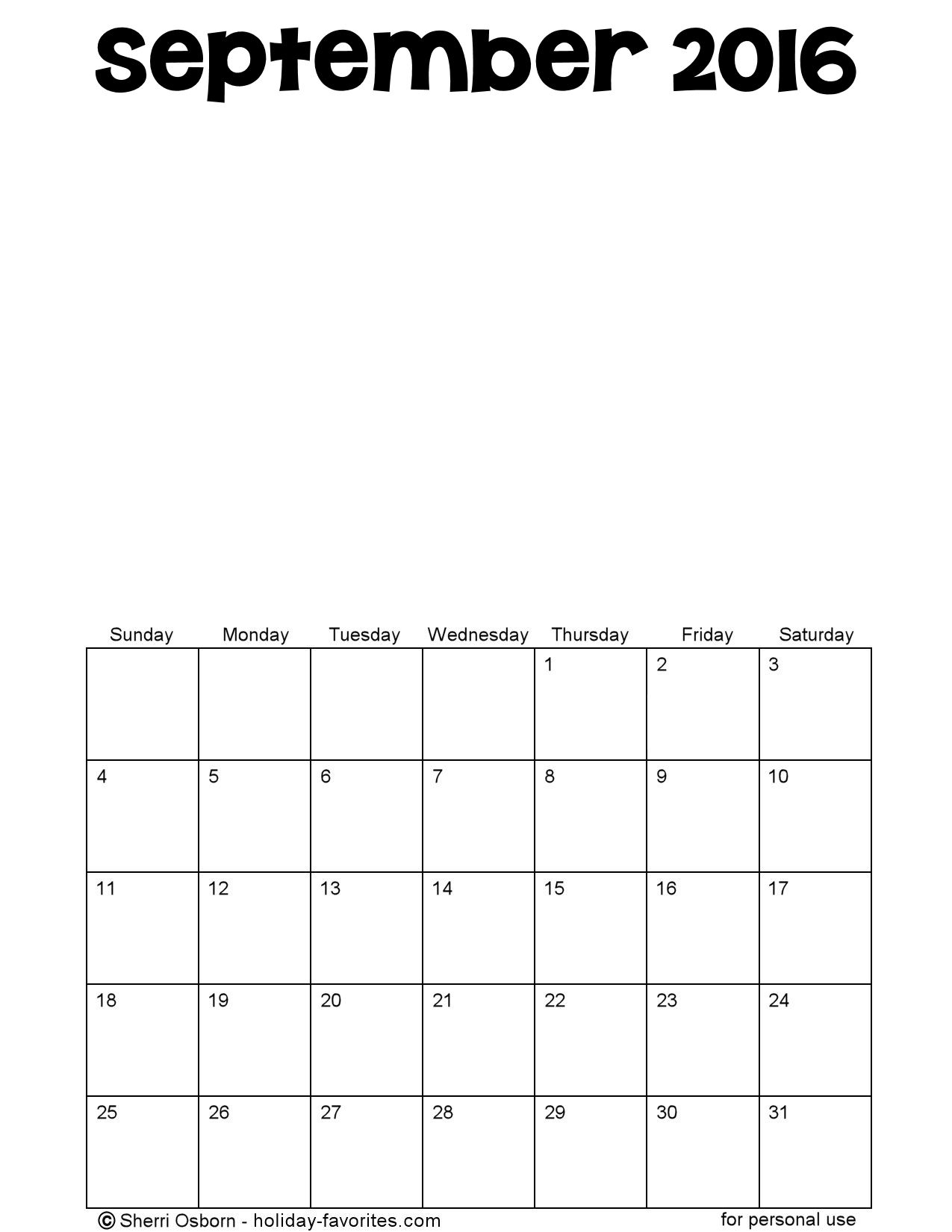 Download:
| PDF | JPG |
September 2016 Special Days Calendar Page
This calendar will help you keep track of some fun and unusual special days along with all of your own important dates.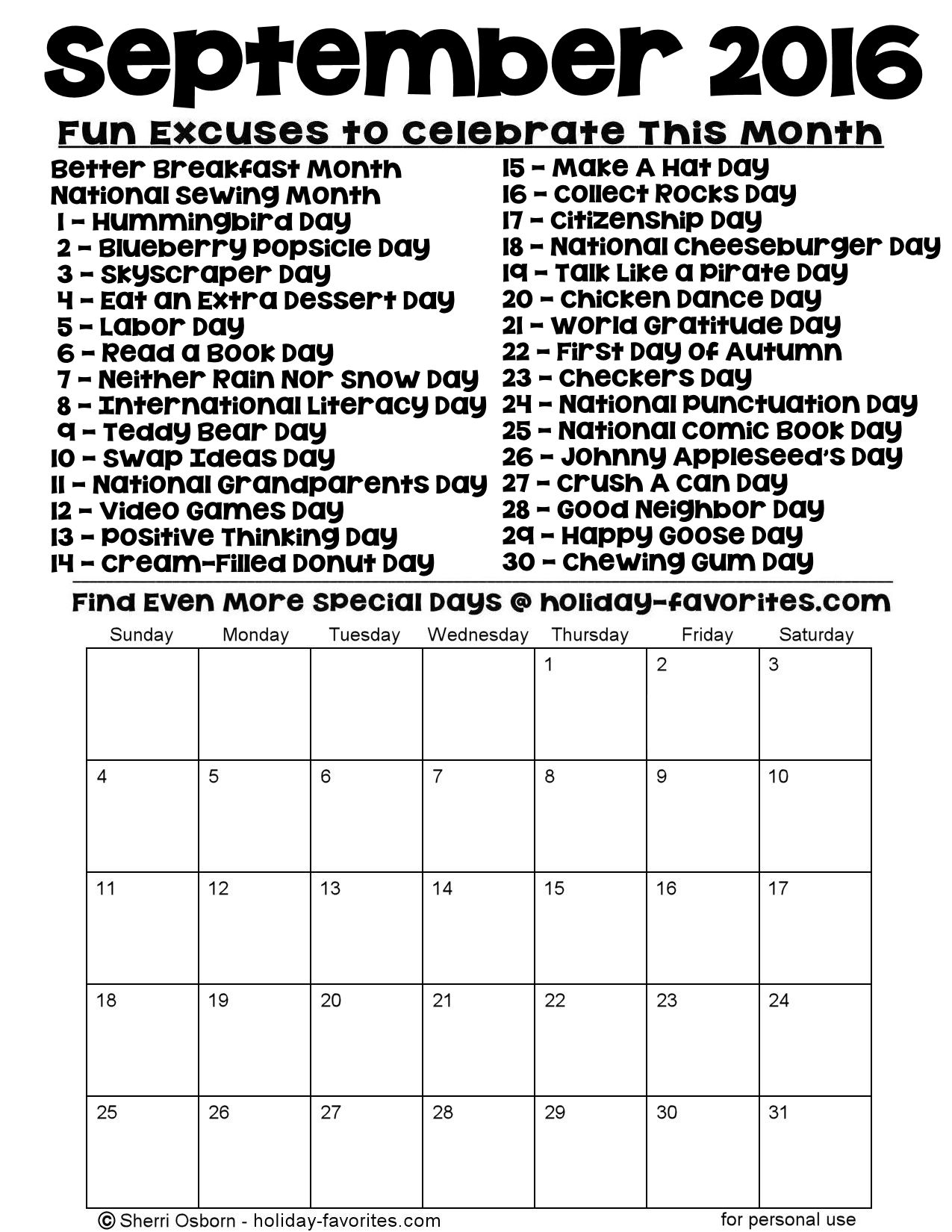 Download:
| PDF | JPG |
September 2016 Autumn Coloring Page Calendar
Autumn begins in September, 'officially' on the 23rd but it can be different depending on where you live (it technically starts on the 22nd where I live). Celebrate by printing out this autumn-themed coloring page calendar.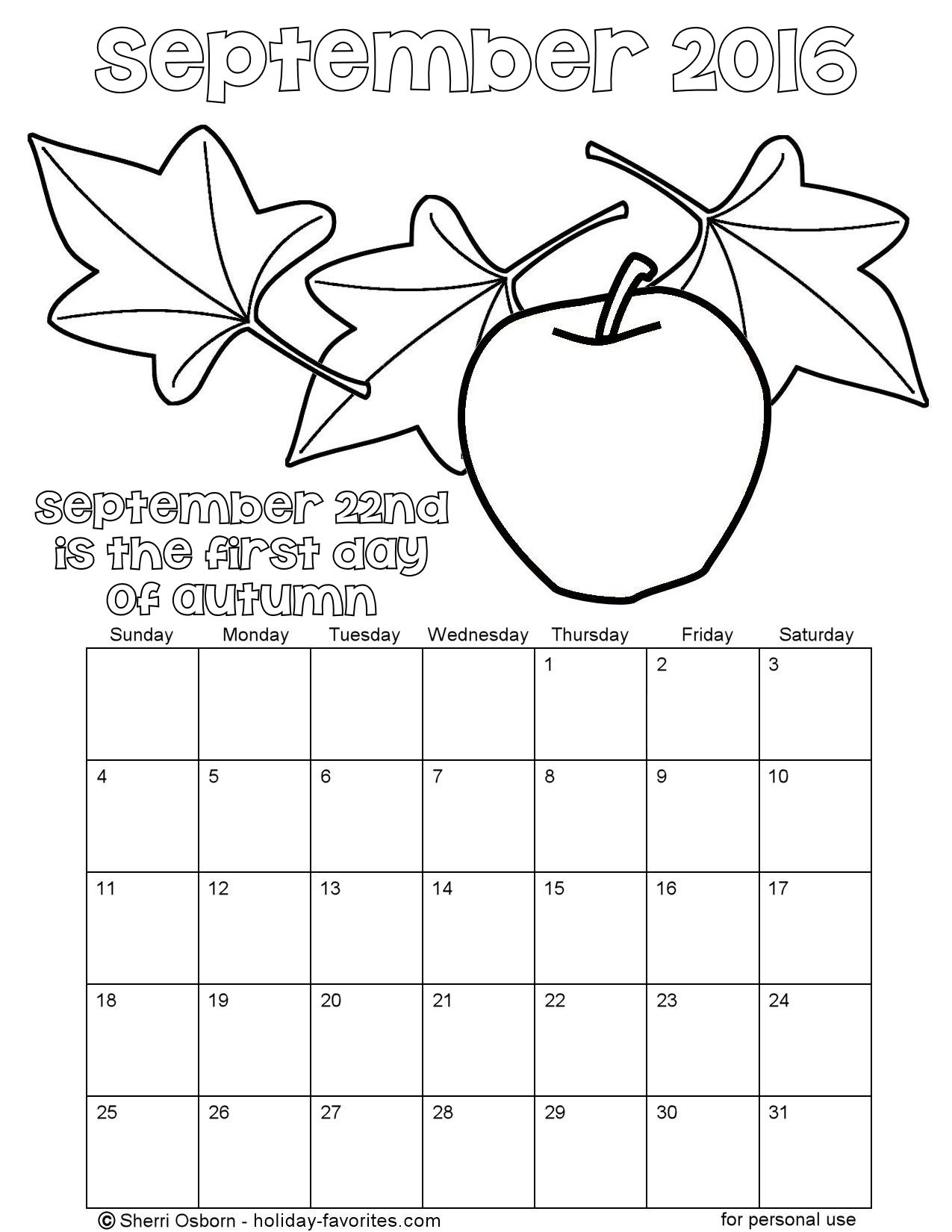 Download:
| PDF | JPG |
September 2016 School Bus Coloring Page Calendar
For many, when you think about September, you think about children going back to school. This milestone can be commemorated with this coloring page calendar that features a school bus.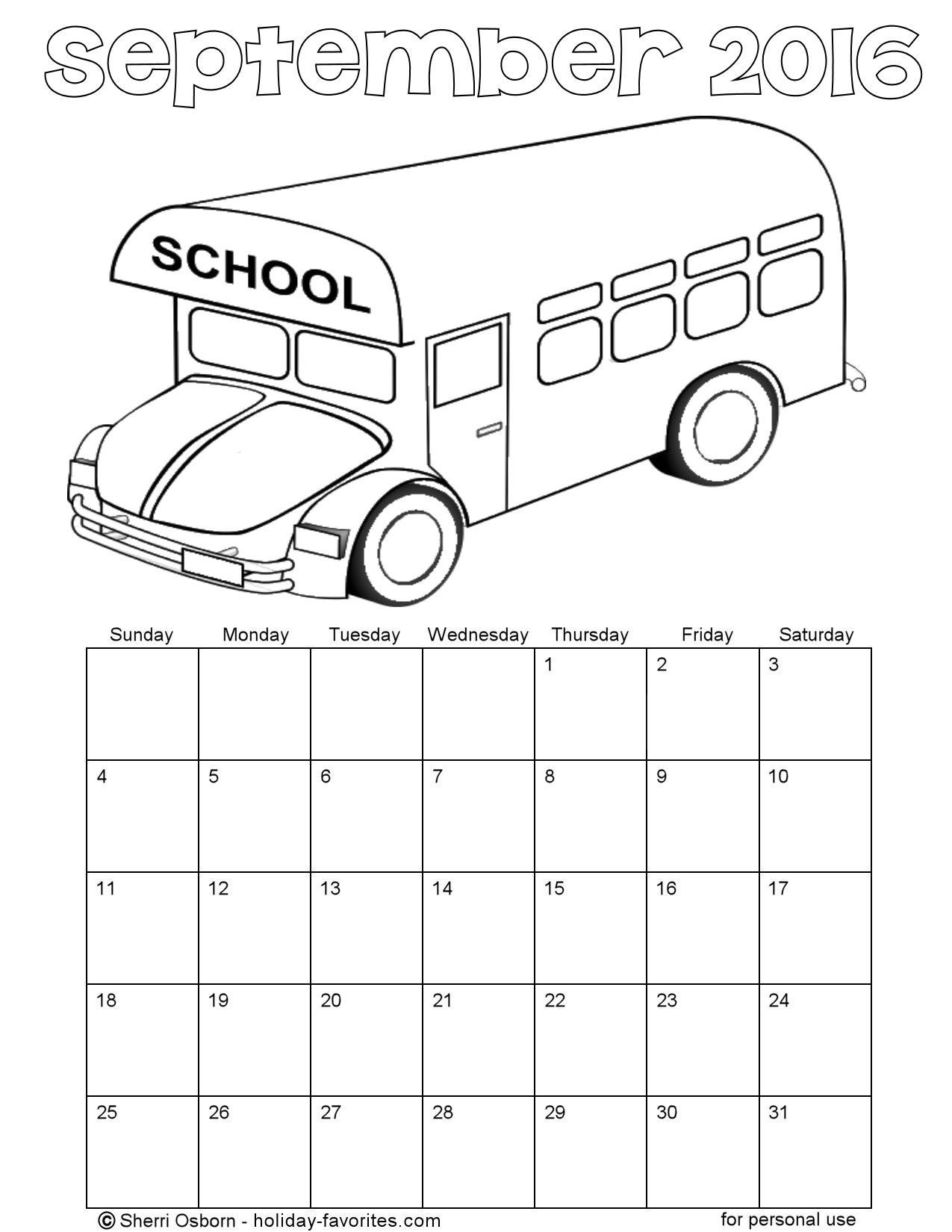 Download:
| PDF | JPG |
September 2016 Flower Coloring Page Calendar
The flower associated with September is an Aster. Print out this calendar page and you can color your own Asters.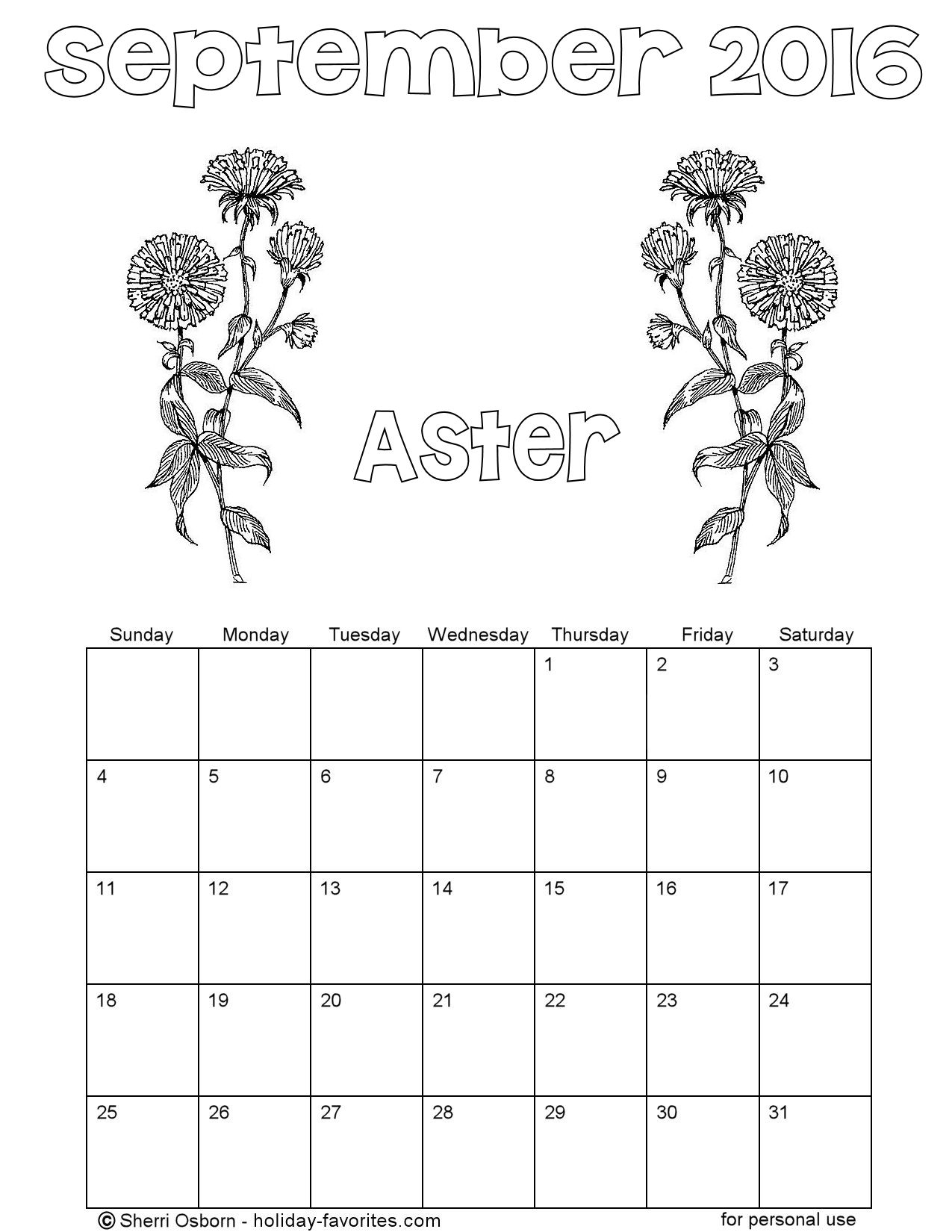 Download:
| PDF | JPG |
If you would like calendar pages from other months of this year, you can find them here:
I also have these free calendars which feature all of the months on a single page: 2016 Printable Calendars