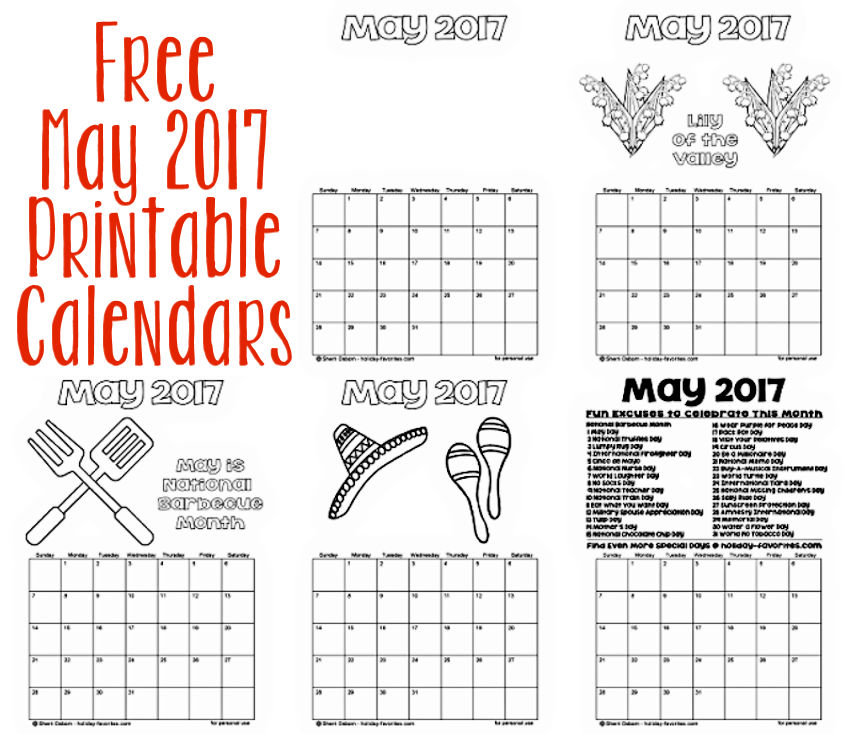 I cannot believe how quickly April is flying by! I almost let May sneak up on me before I got these calendar pages created and posted. Thanks so much for all of your patience with me as I try to get ahead of the game. Some days, it seems like I may never get ahead, but at least I have not fallen too far behind yet.
Please feel free to download and print out as many of these calendar pages you would like to use (for personal use only). Choose your favorite design from the five I have created, or use them all. As always, you can use the links to each file to download either the JPG or PDF version of each calendar page.
Please take a moment to use the comments option below to let me know what you like about these calendars and what you would like to see. What is your favorite design?
Blank May Calendar Page
Download and print out this calendar page and use your own creativity to decorate it to your heart's content. Use pictures, drawings, or anything else you like.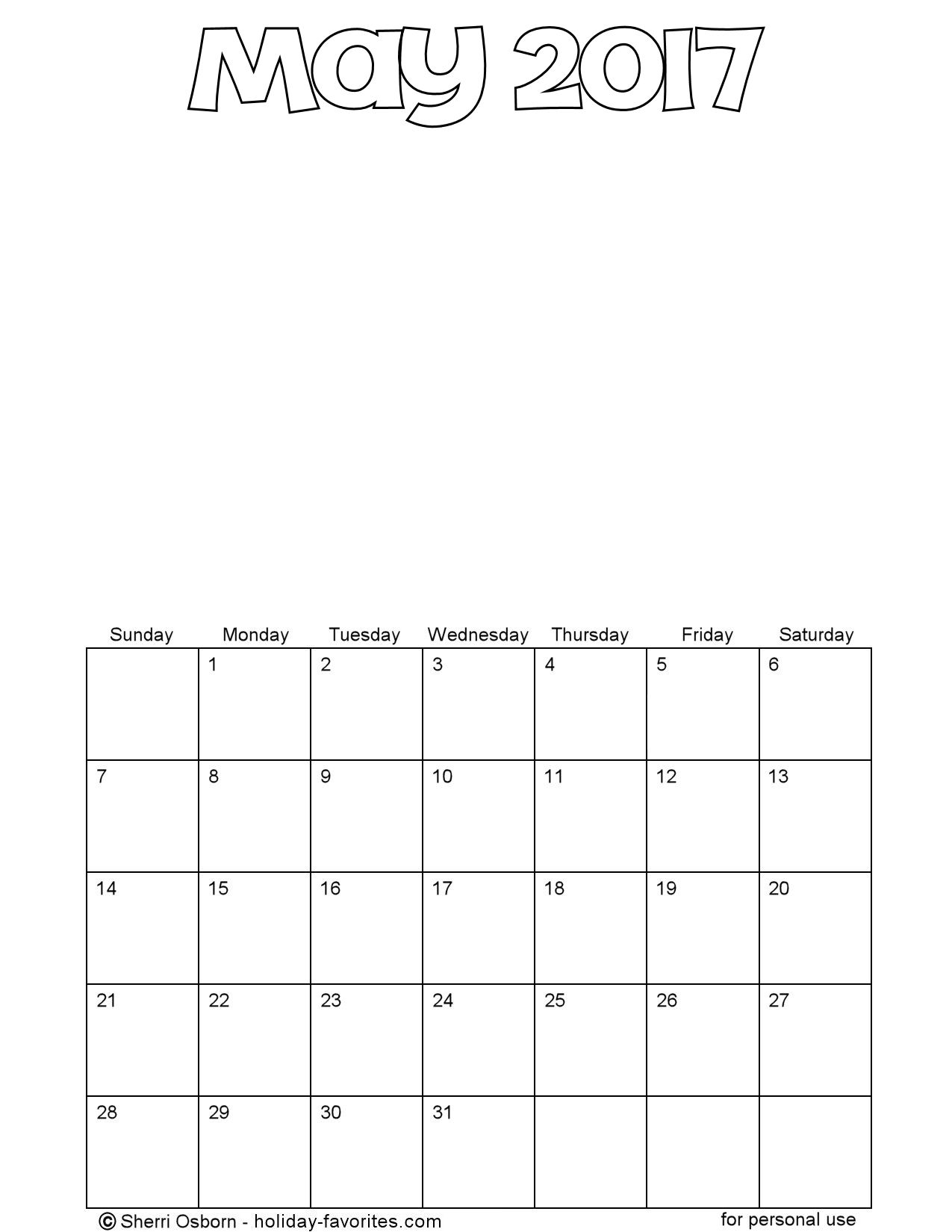 Download:
| PDF | JPG |
May Special Day Calendar Page
This calendar page will give you a reason to celebrate every day during the month of May. Of course, you can find en even more complete list here.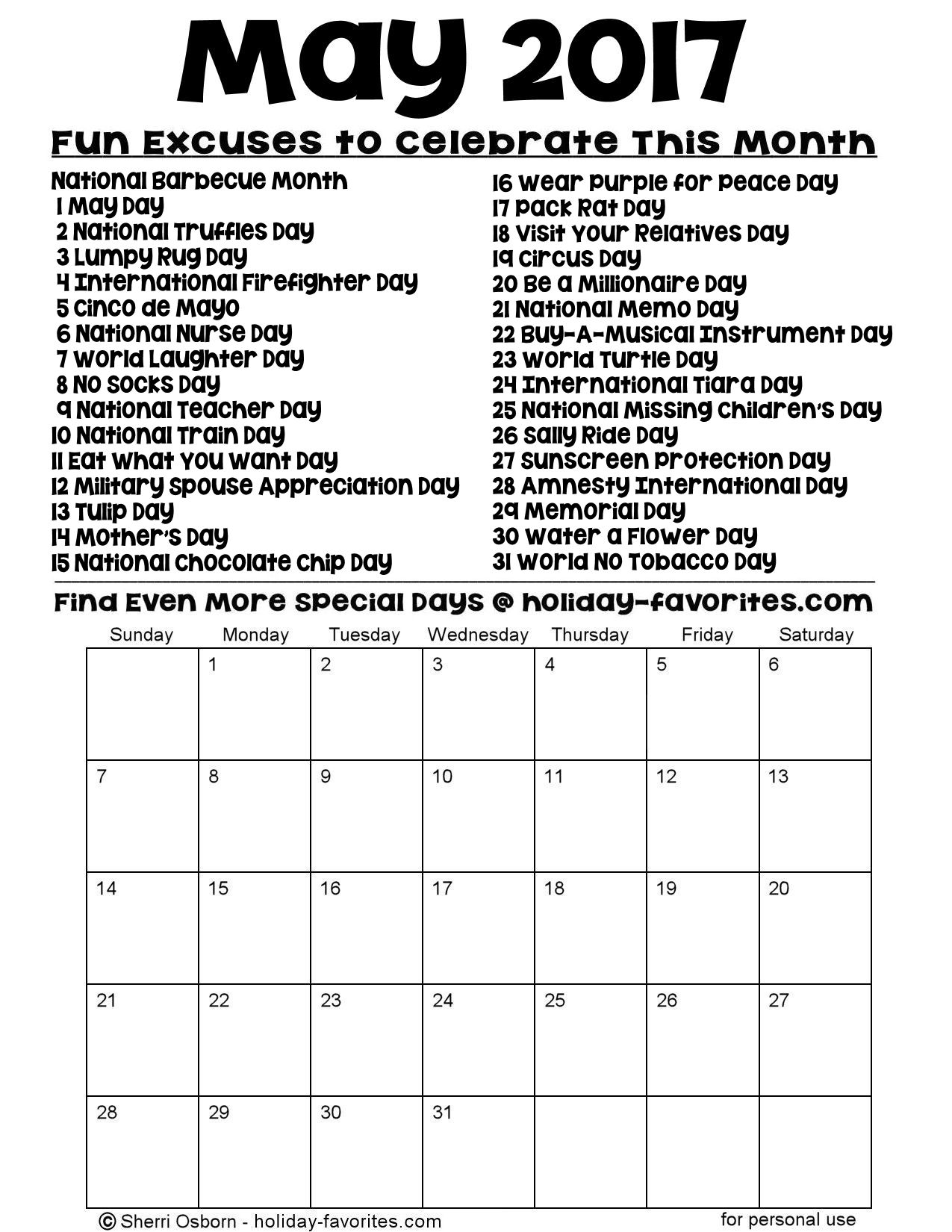 Download:
| PDF | JPG |
May Barbecue Calendar Coloring Page
Amongst other things, May is National Barbecue Month. This combination calendar page and coloring book page can be used as a great reminder to cook out as much as possible this month.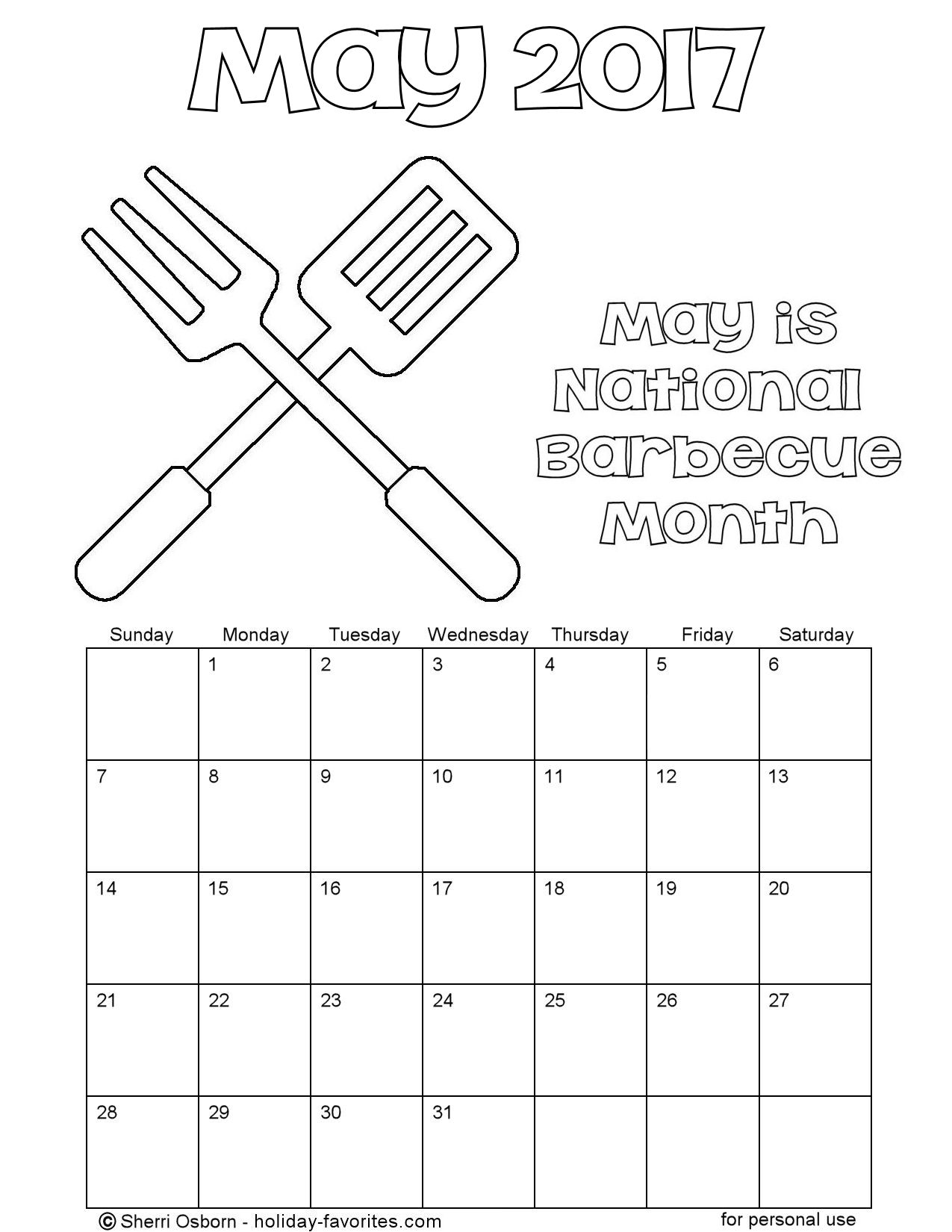 Download:
| PDF | JPG |
Cinco De Mayo Calendar Coloring Page
Celebrate the 5th of May in style by printing out and coloring this calendar page that features a sombrero and maracas. For even more Cinco De Mayo fun, check out all of these creative ideas.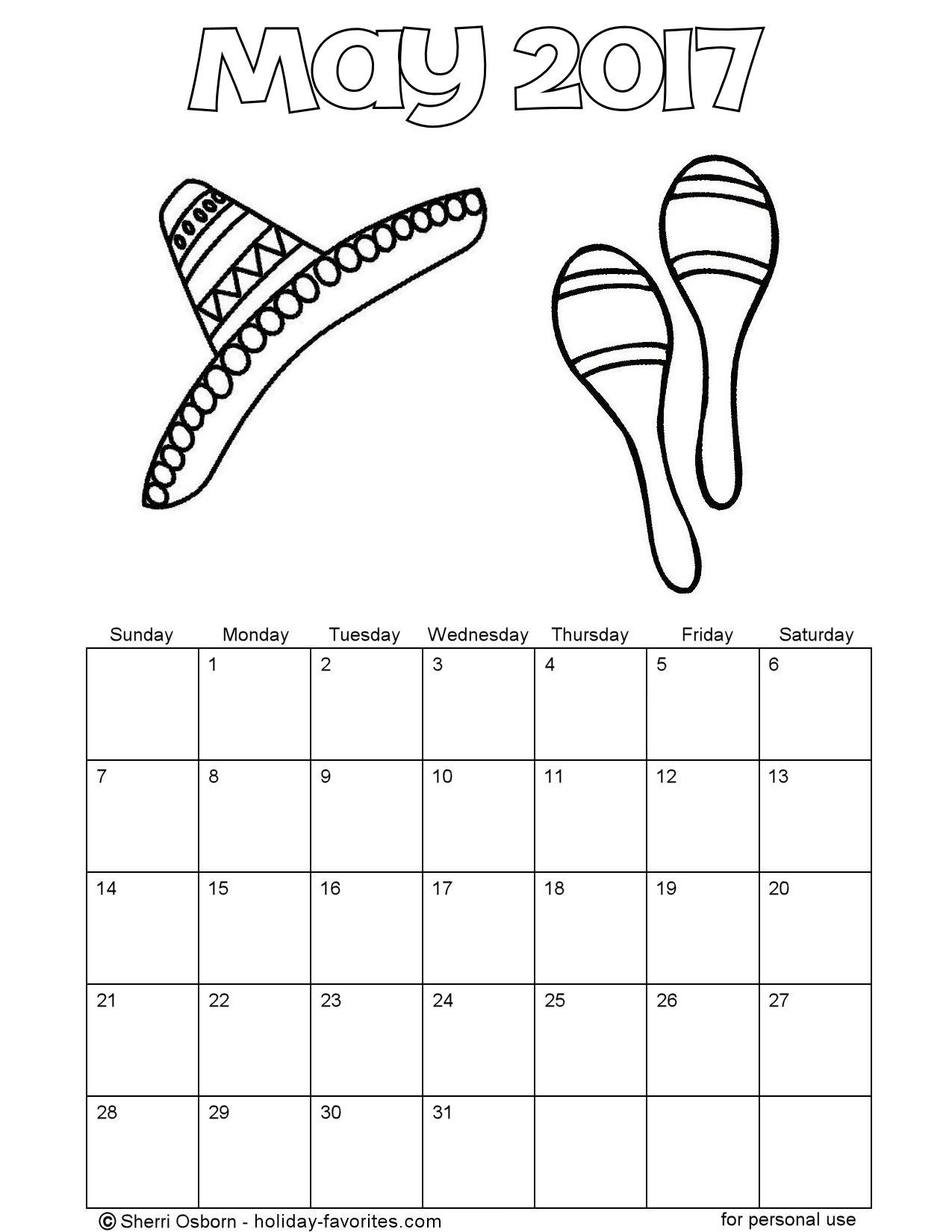 Download:
| PDF | JPG |
May 2017 Lily-of-the-Valley Calendar Page
May's flower is the Lily-of-the-Valley and this flower makes for a fun coloring page for you!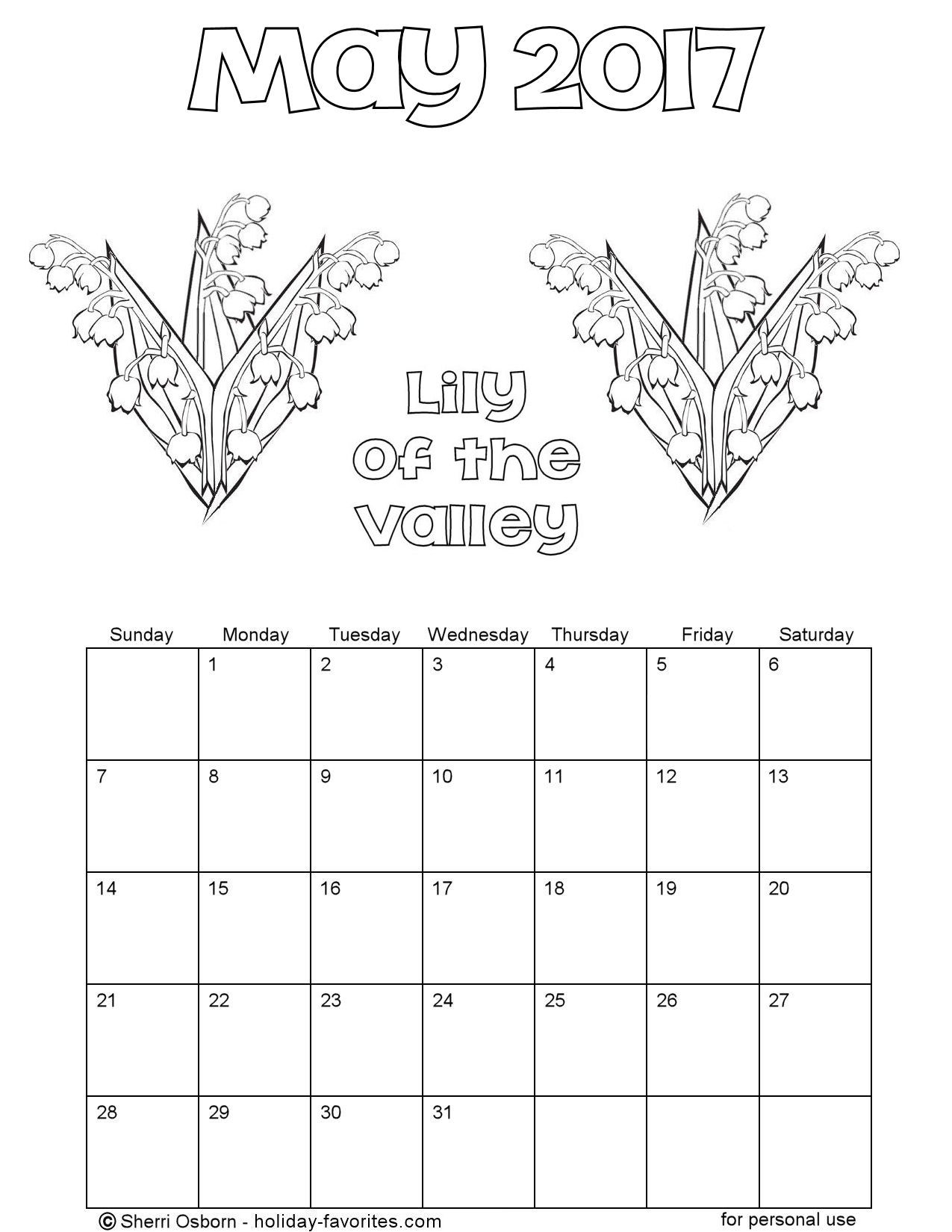 Download:
| PDF | JPG |
If you are looking for calendar pages from other months of this year, you can find them here:
I also have these free calendars which feature all of the months on a single page: 2017 Printable Calendars