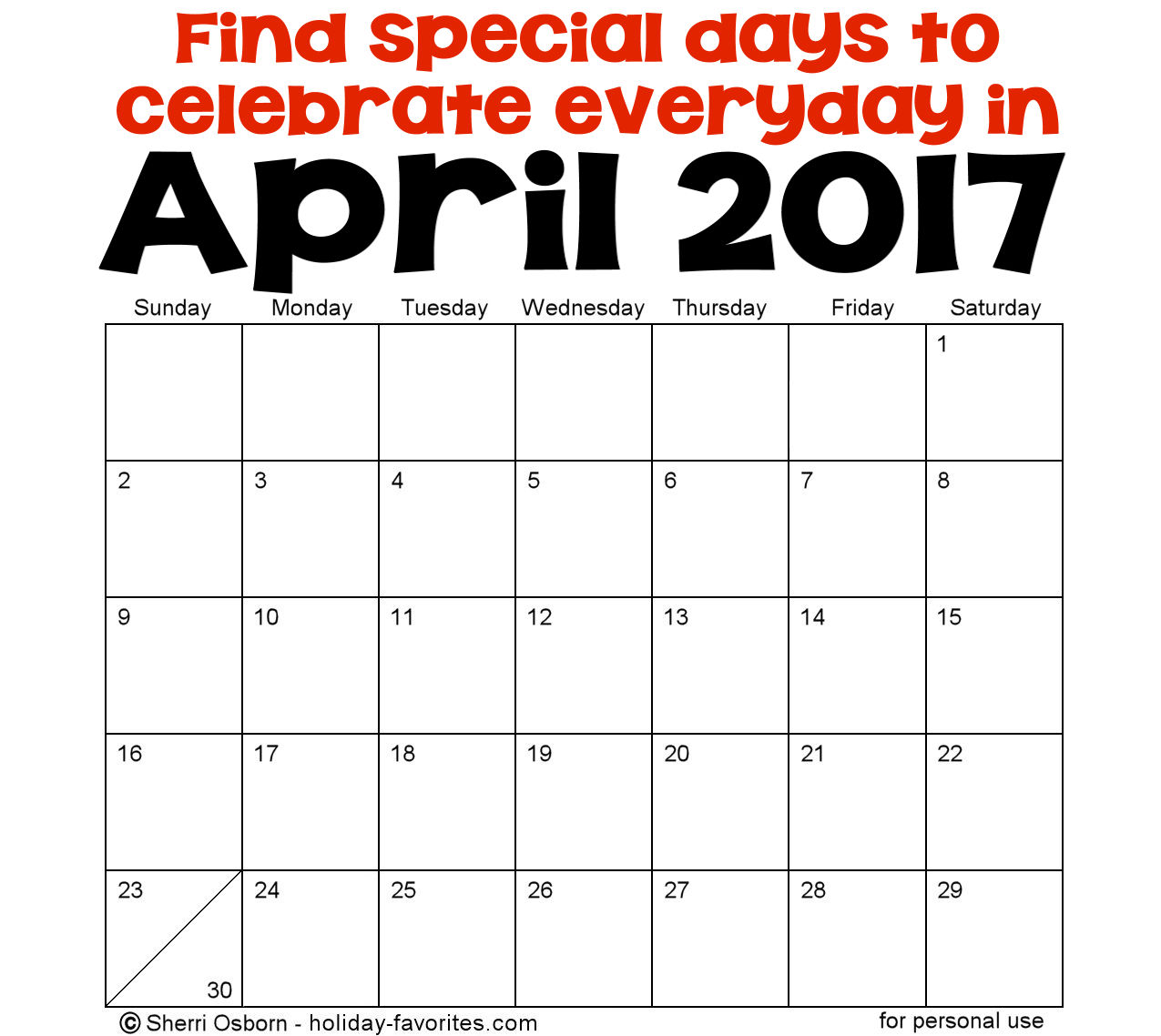 I think April is my favorite month of the year. Perhaps it is because it is in April that we finally start seeing small signs of spring; or, maybe it is because my birthday is in April.
Besides my birthday, there are many great reason to celebrate during the month of April. One popular April holiday is Earth Day (April 22nd). There are also plenty of other lesser known reasons to celebrate such as World Health Day, Zoo Lovers Day, National Cheese Ball Day, and Home Run Day.
You can find a reason to celebrate every day of the month of April. Consult this list, pick a day, and get to planning. You can keep track of the days you want to celebrate by printing out one of these free 2017 April calendars.
Month Long Observances in April
 Week Long Observances in April
April 1st
April 2nd
April 3rd
April 4th
April 5th
April 6th
April 7th
 April 8th
 April 9th
April 10th
April 11th
 April 12th
 April 13th
April 14th
 April 15th
 April 16th
April 17th
April 18th
April 19th
April 20th
April 21st
April 22nd
April 23rd
April 24th
April 25th
April 26th
April 27th
April 28th
April 29th
April 30th
Will you use these reasons to celebrate every day this month?