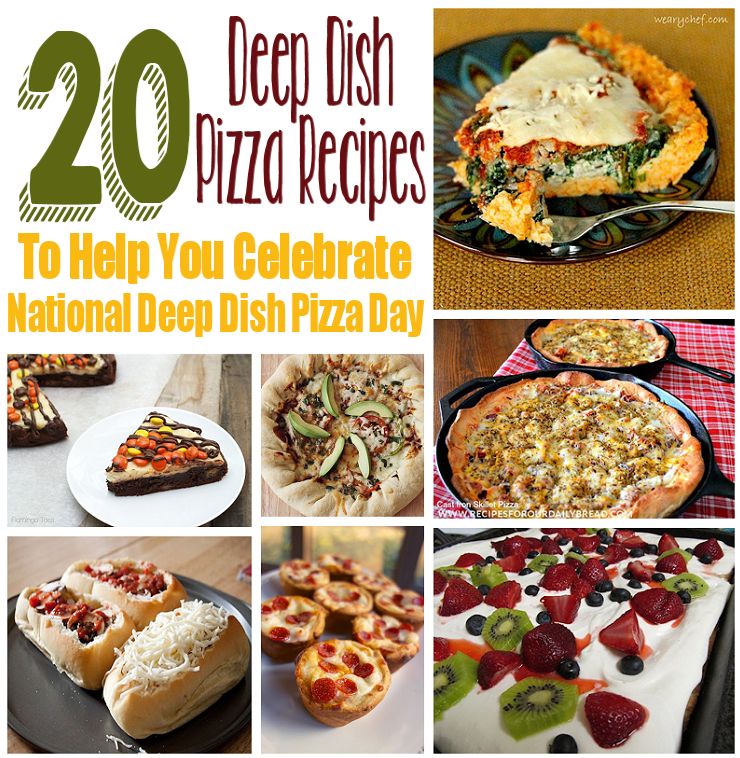 If you ask me, pizza is the perfect way to celebrate pretty much any event or occasion. Now, you can use pizza as the excuse for your celebration!
April 5th is National Deep Dish Pizza Day. Count me in for celebrating this special day! I plan on celebrating by making and eating pizza. If you plan on celebrating the same way, perhaps these recipes will help.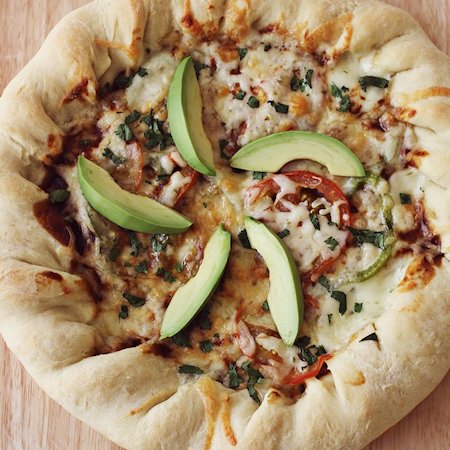 1 – Deep-Dish Cheese-Stuffed Crust Pizza from A Beautiful Mess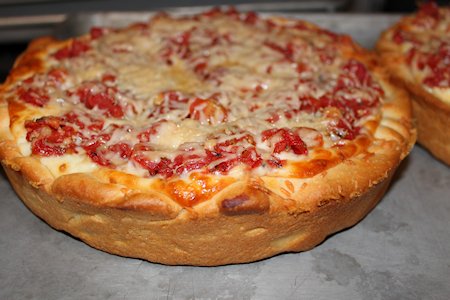 2 – Deep Dish Chicago Style Pizza from One Piece of Cake at a Time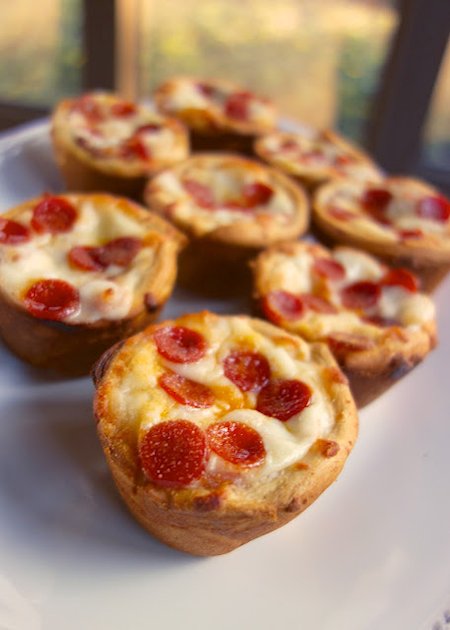 3 – Deep Dish Pizza Cupcakes from Plain Chicken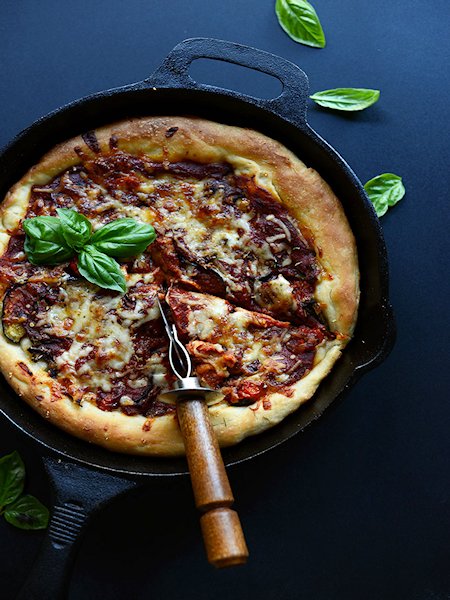 4 – Simple Deep Dish Roasted Veggie Pizza from Minimalist Baker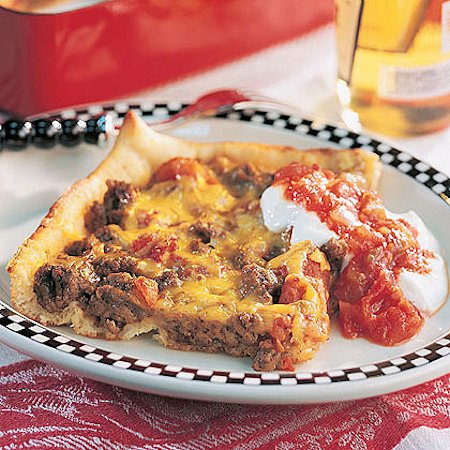 5 – Deep Dish Taco Pizza from Health.com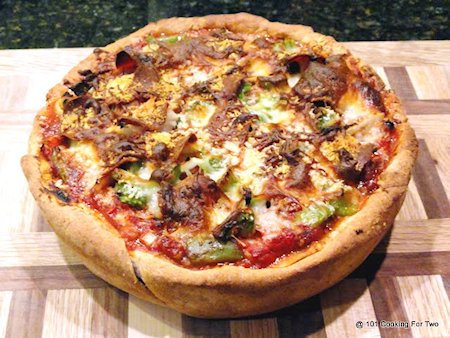 6 – Healthy Deep Dish Sausage and Pepperoni Pizza from 101 Cooking for Two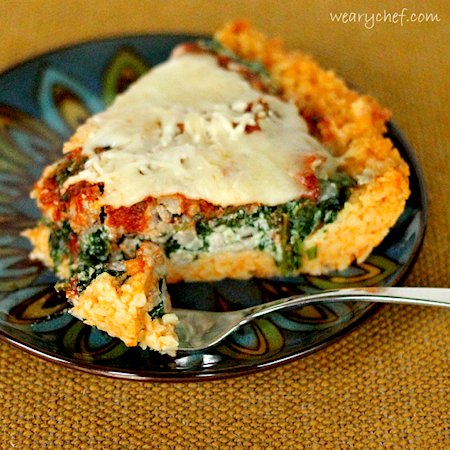 7 – Sausage and Spinach Deep Dish Pizza with Pasta Crust from The Weary Chef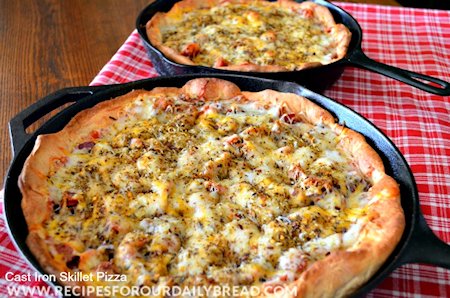 8 – Cast Iron Deep Dish Skillet Pizza from Recipes for Our Daily Bread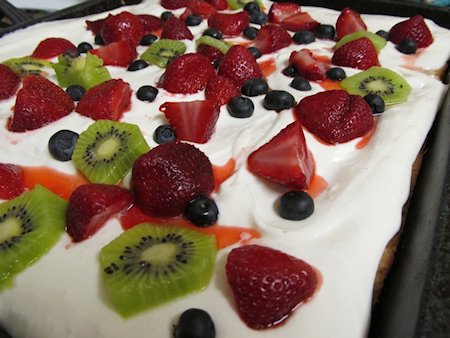 9 – Deep Dish Fruit Pizza from Five 4 Five Cooking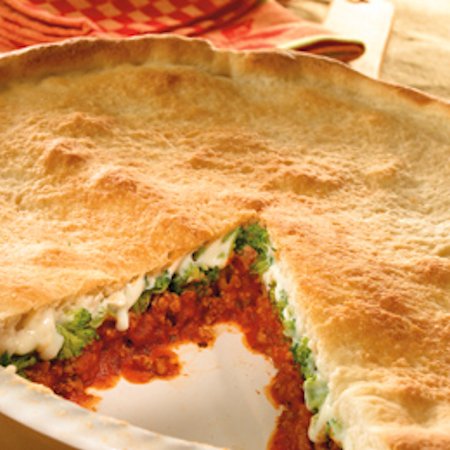 10 – Upside-Down Deep Dish Pizza from Disney's Family.com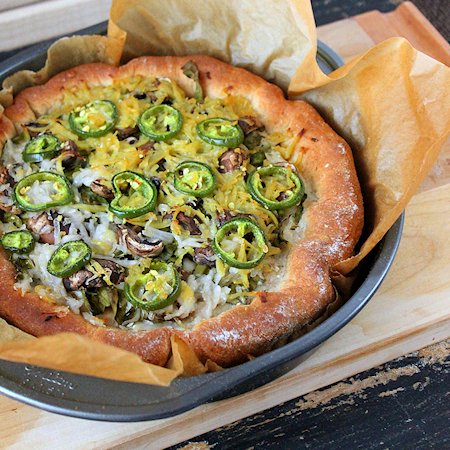 11 – Deep Dish Cheddar Jalapeno Popper Pie from Vegan Richa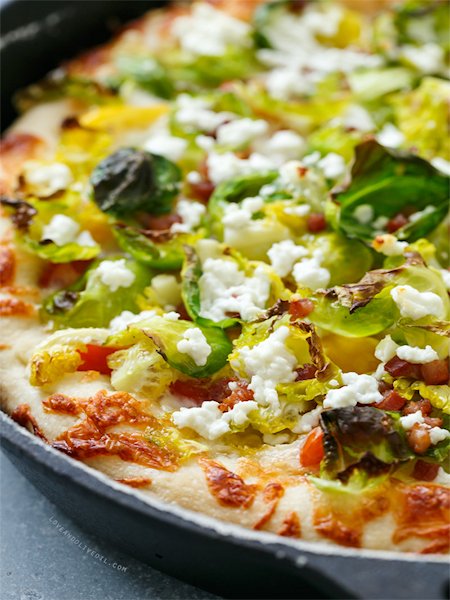 12 – Goat Cheese and Brussels Sprout Skillet Pizza from Love and Olive Oil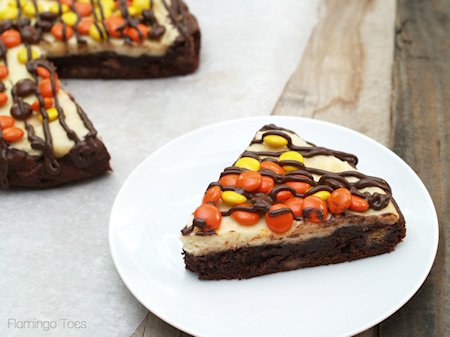 13 – Reese's Cheesecake Brownie Deep Dish Pizza from Flamingo Toes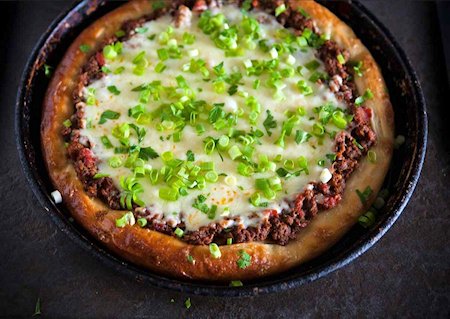 14 – Deep Dish Sloppy Joe Pizza from Dixie Crystals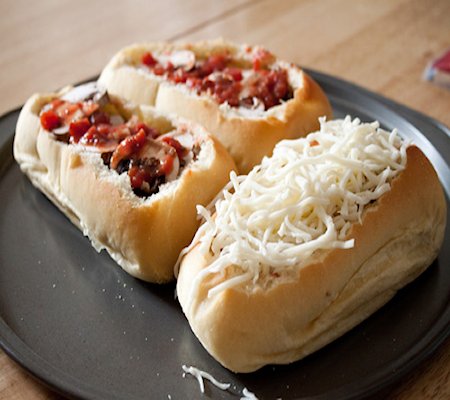 15 – Deep Dish French Bread Pizza from Pine Tar Press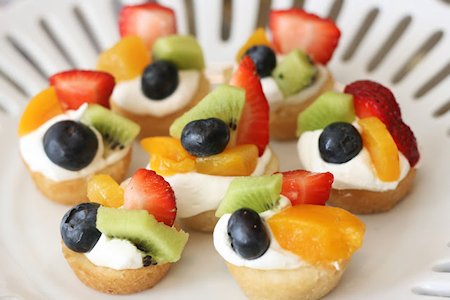 16 – Mini Deep Dish Fruit Pizzas from Banner Boutique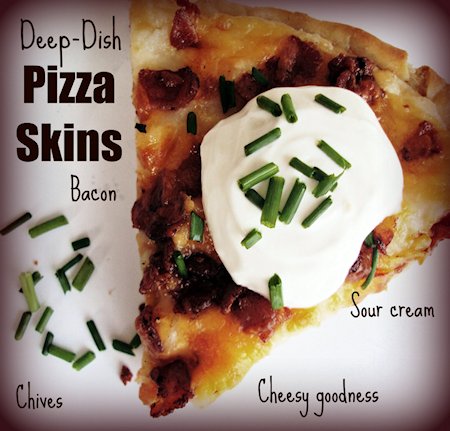 17 – Deep-Dish Pizza Skins from The Teenage Taste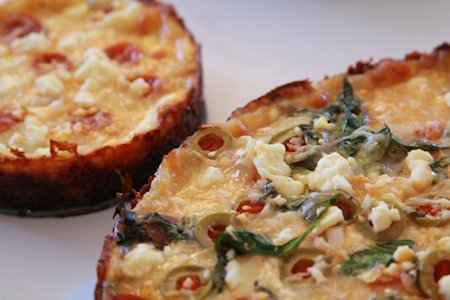 18 – Low Carb Deep Dish Pan Pizza from Your Lighter Side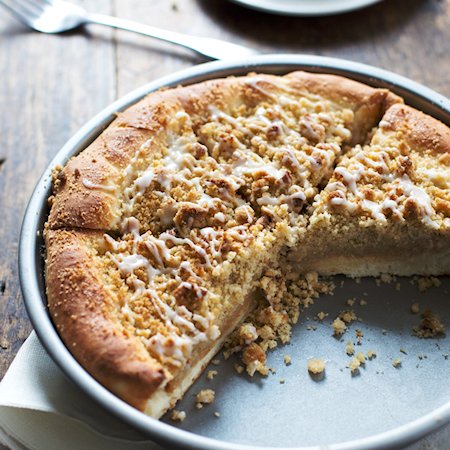 19 – Deep Dish Cinnamon Streusel Pizza from Pinch of Yum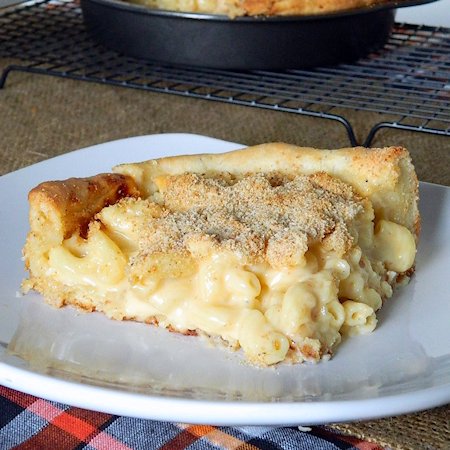 20 – Deep Dish Macaroni and Cheese Pizza from Tattooed Martha
What do you think of this collection? Does it inspire you to make your own pizza in honor of National Deep Dish Pizza Day?