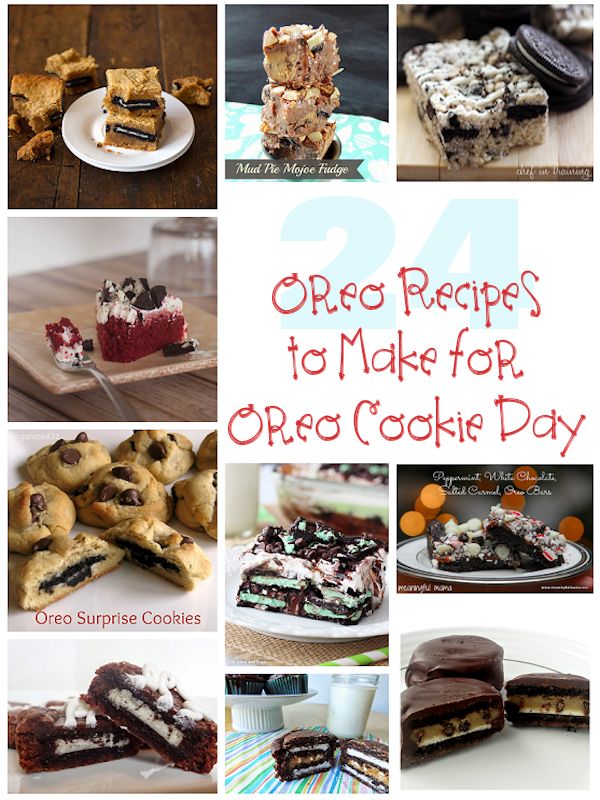 You might be asking yourself exactly what is Oreo Cookie Day. It is observed on March 6th, which is the day the very first Oreos went on sale back in 1912. Wow, he (or she) has certainly aged well!
I figured the best thing to do on Oreo Cookie Day is to eat Oreo cookies. I plan on sampling as many different flavors as possible this this day! When I started thinking about eating Oreos, I thought perhaps it might get a little boring simply eat cookie after cookie (even if they are dunked in milk). That is what inspired me to search out some amazing recipes that use Oreo cookies. I hope you enjoy these… I know I will!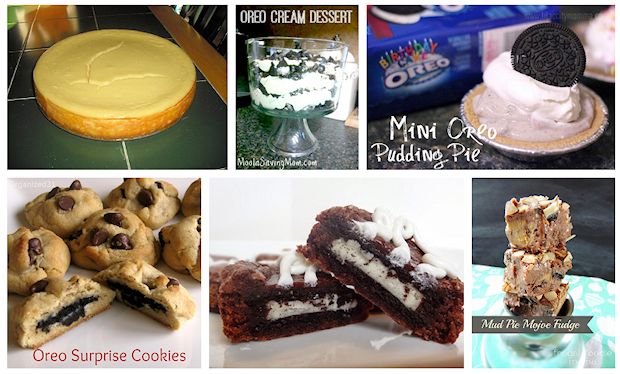 1 Lemon Vanilla Oreo Cheesecake Recipe from From Val's Kitchen
2 Oreo Cream Dessert Recipe from Moola Saving Mom
3 Mini Oreo Pudding Pies from Eat Craft Parent
4 Oreo Surprise Chocolate Chip Cookies from Organized 31
5 Oreo Stuffed Brownies from Cooking With Crystalhttp://www.holiday-favorites.com/wp-admin/options-general.php
6 Mud Pie MoJoe Fudge from the Frugal Foodie Mama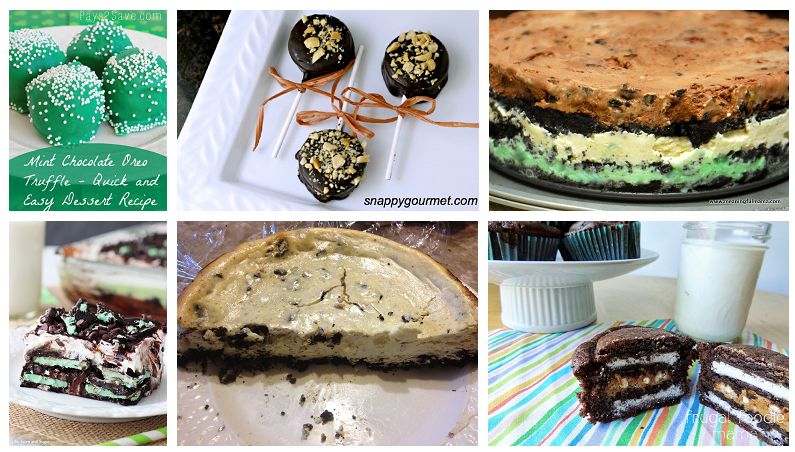 7 Mint Chocolate Oreo Truffle from Pay to Save
8 Dipped Oreo Ice Cream Pops from Snappy Gourmet
9 No Bake Triple Layer Ice Cream Cake from Meaningful Mama
10 Mint Oreo Icebox Cake from Life, Love, and Sugar
11 Oreo Cheesecake Recipe from From Val's Kitchen
12 Mud Pie Oreo Stuffed Brownie Cupcakes from The Frugal Foodie Mama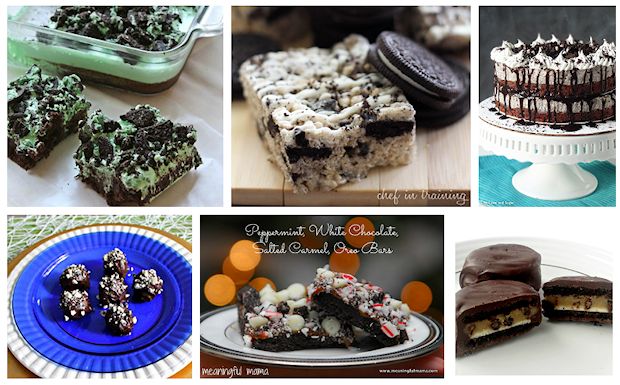 13 Mint Oreo Marshmallow Brownies from Soutern Girl Ramblings
14 Oreo Rice Krispie Treats from Chef in Training
15 Oreo Cookies and Cream Ice Cream Cake from Life, Love, and Sugar
16 Easy Cookies and Cream Butterfinger Oreo Truffles from Fresh Idea Studio
17 Peppermint, White Chocolate, Salted Carmel Oreo Bars from Meaningful Mama
18 Chocolate Chip Cookie Dough Stuffed Oreos from Love to Be in the Kitchen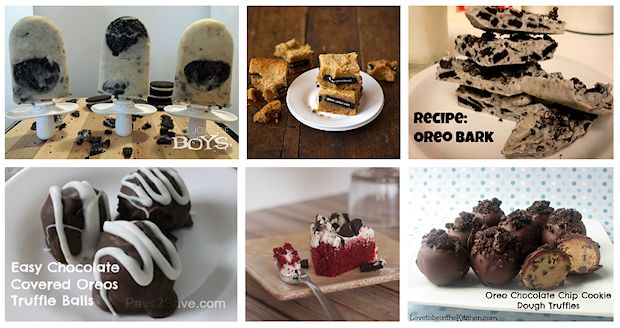 19 Oreo Cookie Pops from The Joy of Boys
20 Peanut Butter Oreo Blondies from Pinch of Yum
21 Oreo Bark from Forever and a Recipe
22 Easy Chocolate Covered Oreo Truffle Balls from Pay 2 Save
23 Red Velvet Oreo Poke Cake from Eat Craft Parent
24 Oreo Chocolate Chip Cookie Dough Truffles from Love to Be in the Sink
Will you be trying any of these recipes? Please report back how it was!