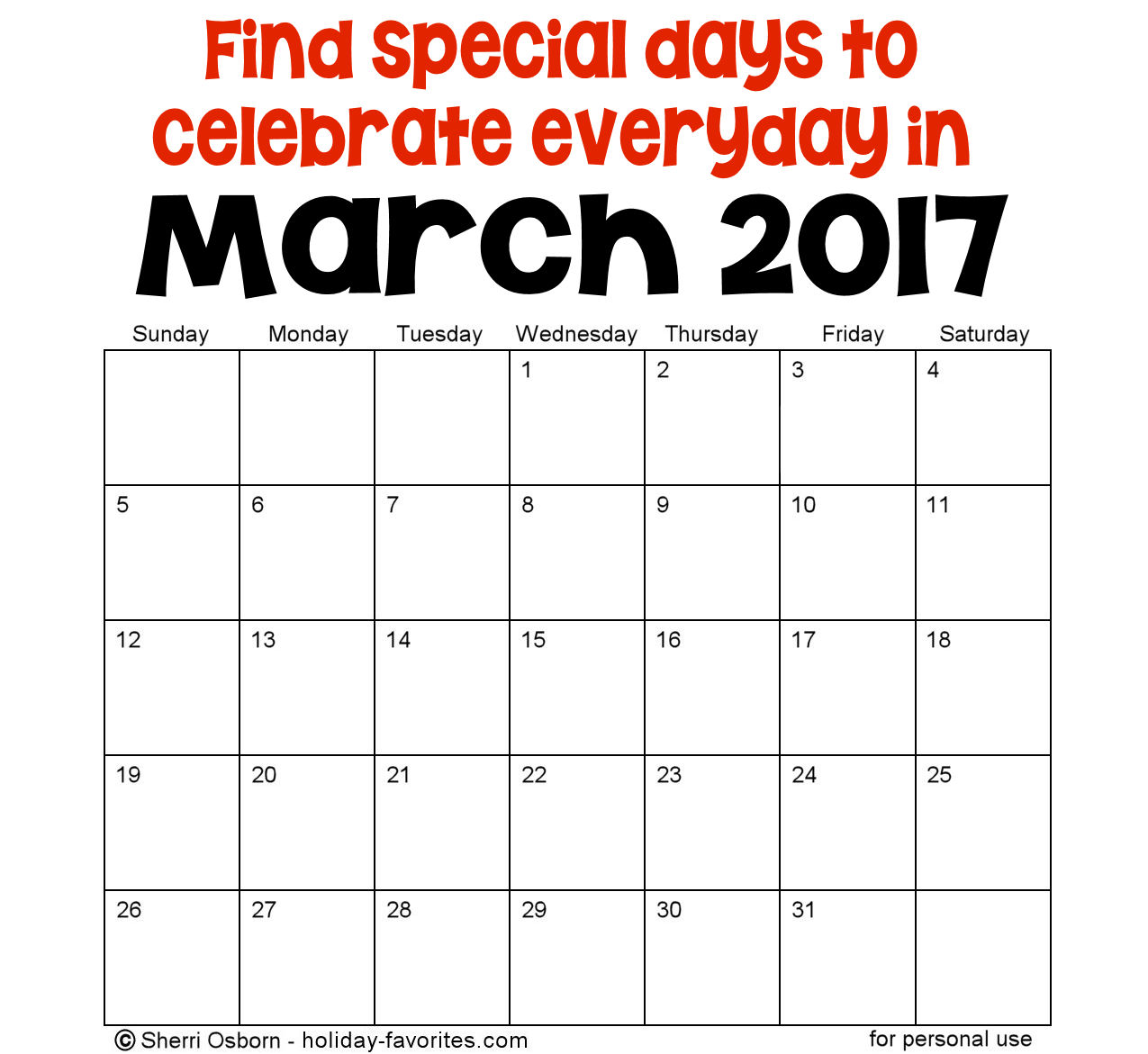 As far as I am concerned, the biggest event that happens in the month of March is the official first day of spring. It makes many of us who live in cold and snowy places at least feel like the end is in sight — even if the spring weather doesn't necessarily come with it. It is truly a rare occasion where I live if March comes in like anything but a lion, but we always hope it will go out like a lamb (we know we have a 50 – 50 shot either way).
For many people, their favorite March holiday is probably St. Patrick's Day. While I enjoy making St. Patrick's Day crafts and food, I am not Irish nor am I much of a drinker and those are the two things most associated with this holiday.
Of course, there are many other reasons to celebrate this month. Consult this list any time you are looking for a reason to celebrate. There is a new reason every single day of the month! Don't forget to also take a few moments to download a March calendar page, or two.
Month Long Observances in March
Week Long Observances in March
March 1st
March 2nd
March 3rd
March 4th
March 5th
March 6th
 March 7th
March 8th
March 9th
March 10th
March 11th
 March 12th
 March 13th
March 14th
March 15th
March 16th
 March 17th
March 18th
March 19th
March 20th
March 21st
March 22nd
March 23rd
March 24th
 March 25th
March 26th
March 27th
March 28th
March 29th
March 30th
March 31st
Which of these days will you celebrate this month? I hope to experiment with many new recipes for many of the days that are related to food. If you know of any special days that should be added to this list, please feel free to comment and share.