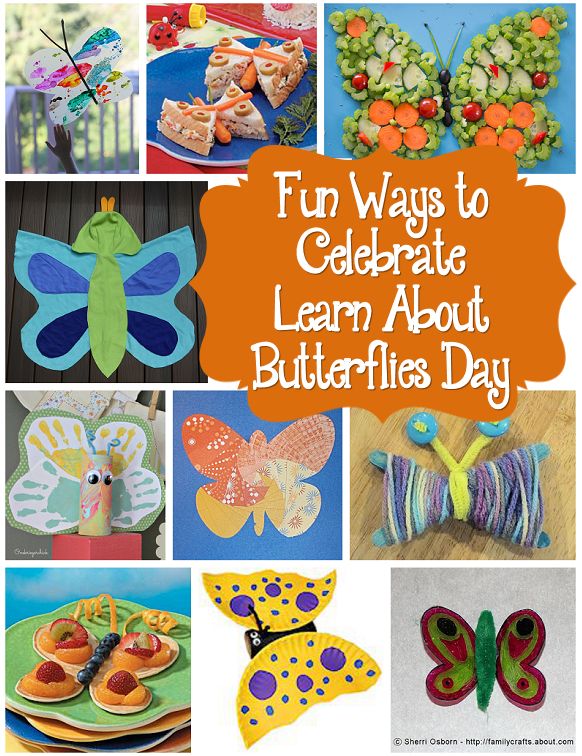 There aren't many people I know who aren't fascinated by butterflies. For all of these people, you might be interested in finding out that March 14th is Learn About Butterflies Day. How much do you know about butterflies?
For example, do you now that the lifespan of a butterfly isn't very long? Smaller butterflies usually only live a week or two and largge butterflies live longer. Of course, there are other factors besides size that come into play when it comes to how long a butterfly lives, but in general they live from two to four months. There are a few butterflies that are exceptions to this rule, such as Monarchs who live for about nine months.
I know that a butterfly can't fly if it is cold. If it is a cool morning, don't be surprised if you can walk up on a butterfly without it fluttering away. It needs to warm itself up by shivering and/or basking in the sun to get warm enough to fly. What I didn't know about butterflies and flying is that they cannot fly when they first emerge from their chrysalis. When it first emerges, its wings are shriveled and tiny. The butterfly itself pumps its own fluid through the wings to expand them. Once this is done they still need to wait a few hours while its body dries out.
If you would like to learn more about butterflies on this special day (or anytime) check out the resources I have found. You can also browse through a collection of wonderful craft ideas and even creative butterfly-themed foods.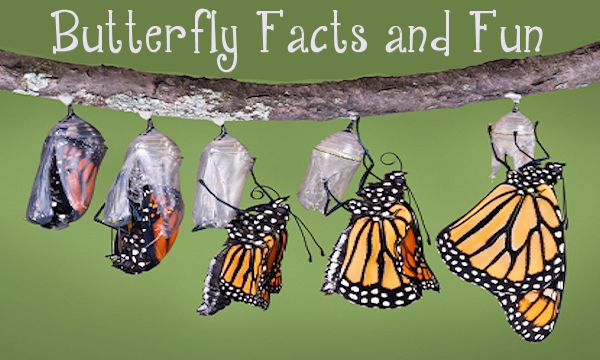 Learn all about the life-cycle of a butterfly, from egg all of the way to adult butterfly.
Learn how to plant a garden that will attract butterflies.
Discover what a butterfly spends it's time doing.
Learn how and why to make a house for butterflies in your backyard.
Find out what you can do to help butterflies.
Consult this amazing page if you want to learn more about how to identify different kinds of butterflies.
Can you name all of the parts of a butterfly's body?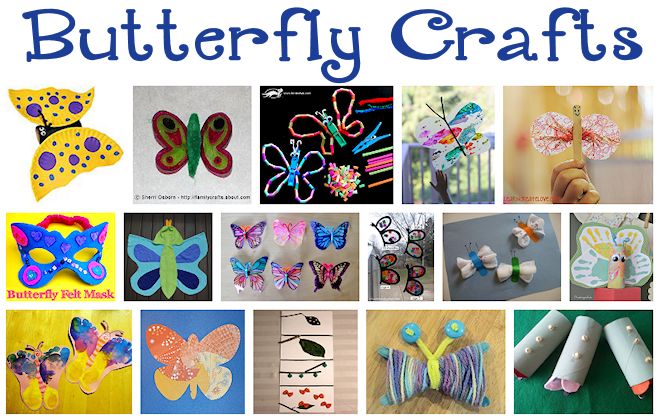 Find out how to use a paper plate and a toilet paper roll to make a colorful butterfly you can hang from the ceiling.
Craft a set of butterfly wings out of shrink plastic.
Make adorable butterflies using clothespins, chenille stems, and small pieces of colorful straws.
You can create colorful watercolor butterflies to hang in your windows.
Craft a fun and fast butterfly using a craft stick and colorful cupcake liners.
Dress up like a butterfly by making a butterfly felt mask and felt or fabric butterfly wings.
Learn how to make a variety of butterflies out of a plastic milk jug.
Discover how easy it is to make a butterfly out of the letter B (includes a printable template).
Create a wonderful butterfly picture using band-aids. Just make sure they are unused!
Create a unique butterfly using handprints and a toilet paper roll or create butterfly pictures using footprints.
Make colorful butterflies using iris folding techniques. It is much easier than it looks.
Make a picture representing the different stages of a butterfly's life cycle using noodles.
Make simple butterflies using craft sticks and yarn.
Discover how easy it is to make felt butterflies that you can put in and out of a chrysalis made from a cardboard tube.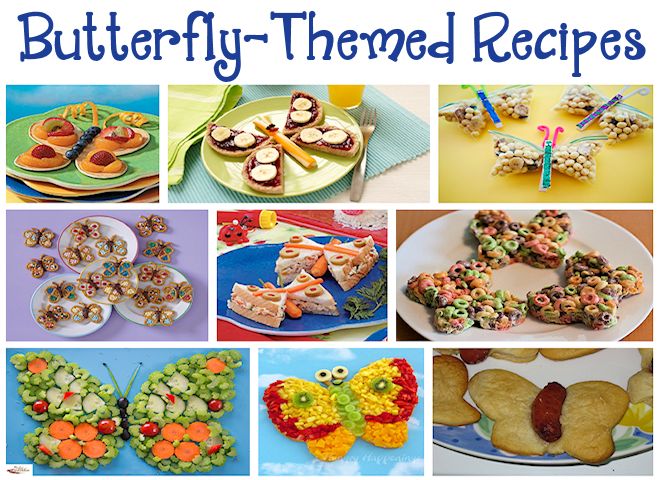 Start off your day by having some butterfly pancakes for breakfast.
If you aren't in the mood for pancakes, how about butterfly english muffins.
Create fun snack packs that look like butterflies by using a clothespin and a zip-top baggie.
Use chocolate and pretzels to create colorful butterfly snacks.
Make butterfly-shaped sandwiches using your favorite fillings.
Mix up some sweet butterfly treats using fruity cereal.
Use your favorite veggies to make a butterfly salad.
Let your favorite fruits inspire you to make a butterfly fruit pizza.
Make a meal-worthy butterfly using a hot dog and crescent roll.
I hope you find some fun and creative ideas to help you celebrate Learn About Butterflies Day with your family? What will you do on this special day? Share your stories here and also let me know if you discover any other crafts, recipes, or resources that should be included here.