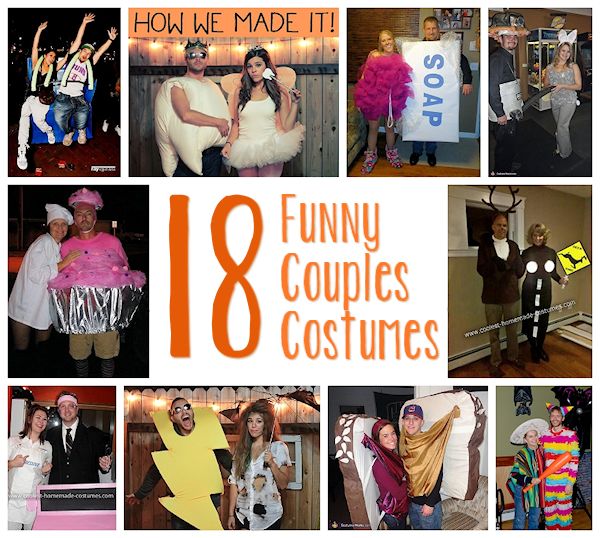 When it comes to dressing up in matching Halloween costumes when you are a couple, there is a fine line between them being funny or a flop.  Of course, we all have different ideas of what we think is funny, but I am hoping by sharing 18 different couple costume ideas, you will think at least a few of these are humorous.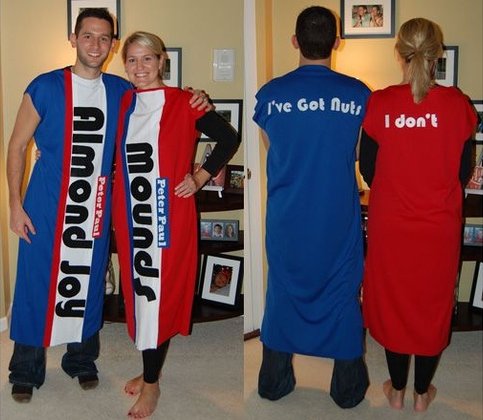 1 – Almond Joy and Mounds Costumes
This costume could easily be made using felt and craft glue. I love the backs of the costumes. On the back of Almond Joy (worn by the guy) it says "I've got nuts." The back of the Mounds costume says "I don't."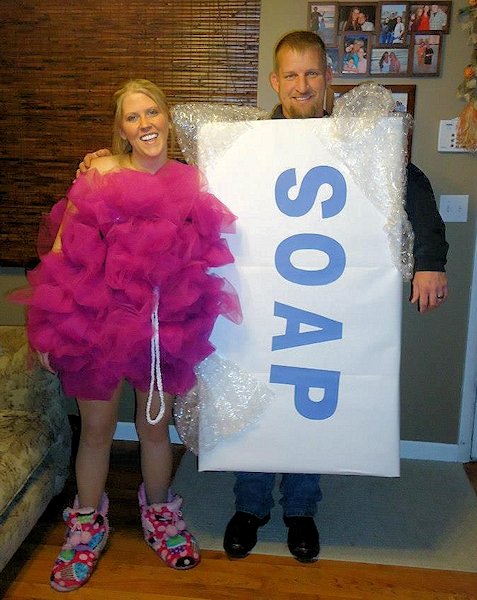 2 – Bar of Soap and Loofah Costumes
The creator of this costume was nice enough to share details directions explaining how she made these costumes using tulle and a cardboard box.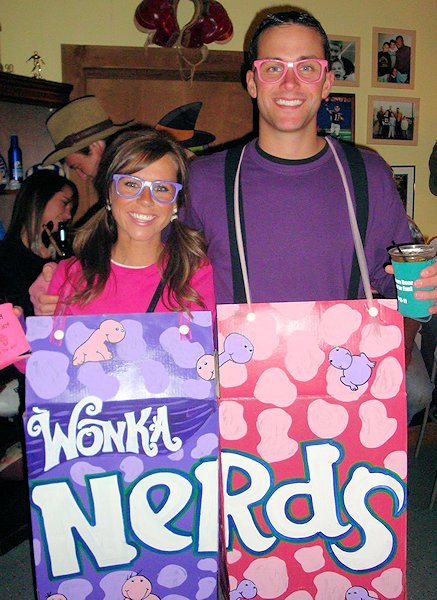 3 – Box of Nerds Costume
Near the bottom of this post, you will photos showing how this couples costume was made.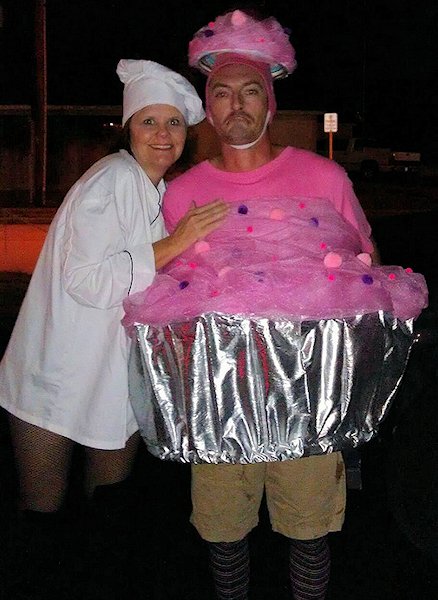 4 – Cupcake and Chef Costumes
Of course, what makes this funny in my eyes is the guy dressed up as a pretty, pink cupcake. The lady needs little more than a chef hat
and apron
, and the you can make the  cupcake using the directions shared by the creator.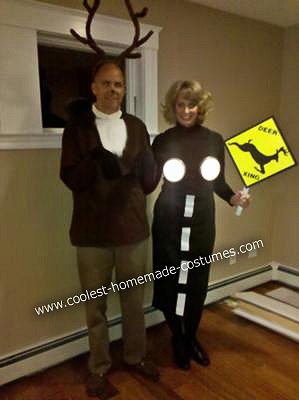 5 – Deer in Headlights Costumes
Who would have thought you could make such a unique and funny Halloween costume using a couple of battery-operated tap lights and some reindeer antlers.
6 – Double D's Costume
You walk into a Halloween party wearing this costume and I guarantee you will get many double looks!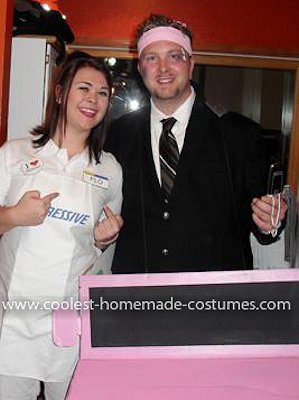 7 – Flo and Mayhem Costumes
The main thing you will need to do to create this costume is raid a closet or two. You can make the car using a cardboard box or skip the car and carry pink hand weights.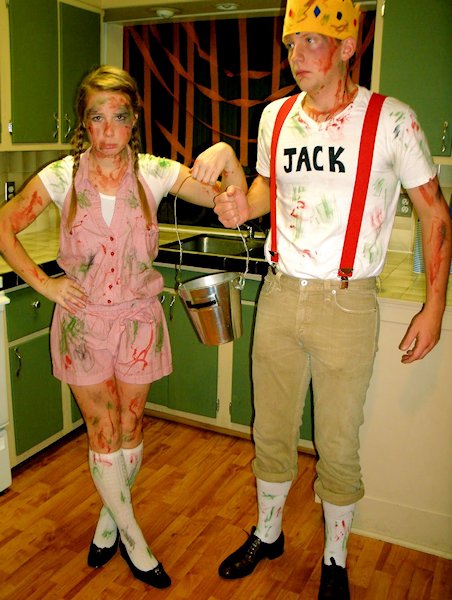 8 – Jack and Jill after the Hill Costumes
This costume shows what kind of condition Jack and Jill were in once they fell down the hill.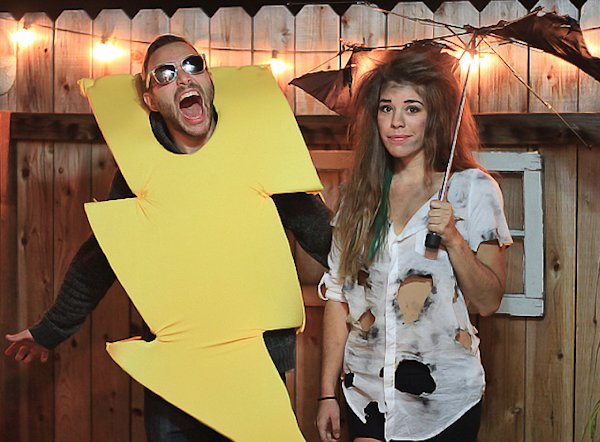 9 – Lightning and Struck by Lightening Costumes
While there is no explanation of how this costume was made, the lightening strike victim seems fairly easy. You can make your own lightening using cardboard covered by fabric, paper, or paint.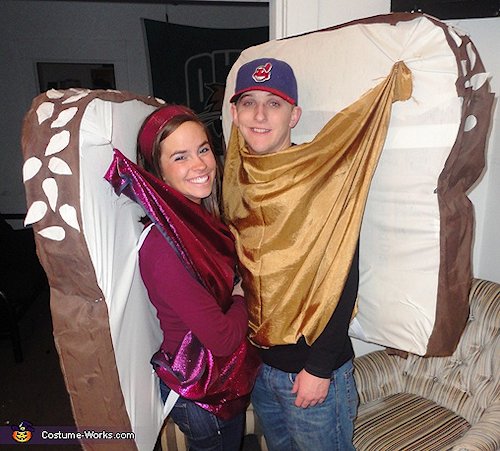 10 – Peanut Butter and Jelly Sandwich Costume
The bread is made using cardboard and foam covered by fabric. I think it was genius making the peanut butter and jelly by draping brown and purple fabric over the costume wearers. Of course, if you prefer, you can always buy a peanut butter and jelly couples costume
.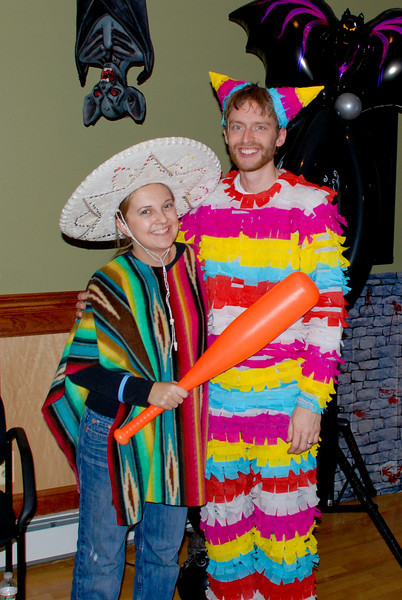 11 – Pinata and Pedro Costumes
I love this fun costume. The piñata was made using a lot of crepe paper and don't forget to fill your pockets with a lot of candy to throw around. For Pedro, you simply need to buy a sombrero
and a poncho
.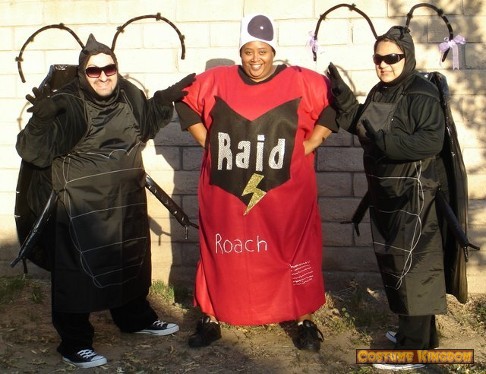 12 – Roaches and Can of Raid Costumes
You can come up with a roach costume or any old bug will do. Follow these directions to make a simple can of Raid.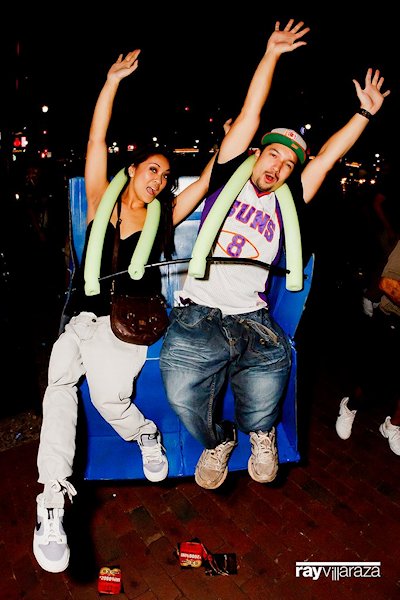 13 – Roller Coaster Costume
Such a fun costume idea that isn't too hard to make. The only problem I can see is with the design above you and your partner literally have to stick by each other's sides the entire time you are wearing it. If you prefer, follow these instructions to make each of you your own roller coaster seat.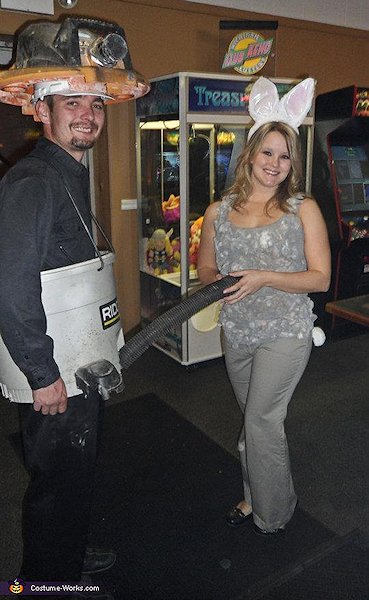 14 – Shop Vac and Dust Bunny Costumes
While this gentleman wore an actual shop vac that was broken, you can make all of the parts using cardboard and craft supplies. A dust bunny can easily be made using bunny ears and tail
, a gray sweatsuit, and dryer lint.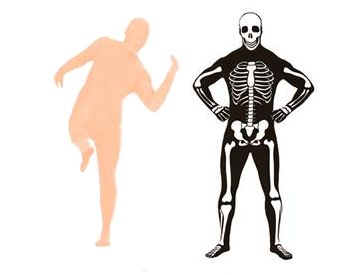 15 – Skin and  Bones Costume
For this pair, one person simply dresses up in a nude colored body suit (this one is really cool
) and the other dresses up in a skeleton suit
. (The picture here is the actual costumes I linked to).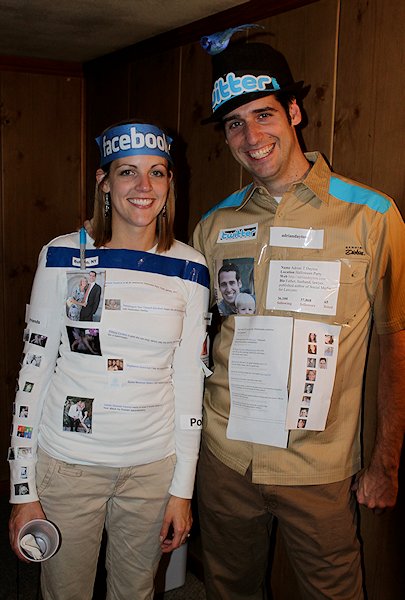 16 – Social Media Costumes
It takes very few supplies to make a these Facebook and Twitter costumes.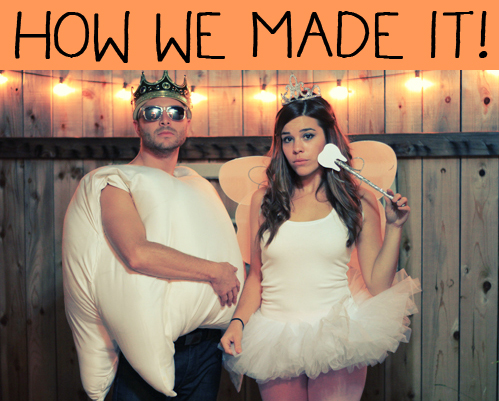 17 – Tooth and Tooth Fairy Costumes
This tooth is made using four pillows. This costume would be even funnier if the guy wore the tooth fairy costume
!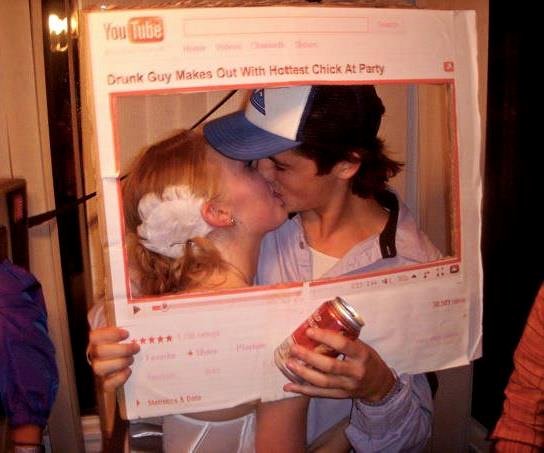 18 – YouTube Video Costume
This is such a fun and easy costume idea. While the title of this YouTube video is "Drunk Guy Makes Out With Hottest Chick at the Party", you can title yours anything as long as you are willing to act it out.
Feel free to comment and let me know which costumes you think are funny and which ones you think are flops. If you run across any funny couples costumes online, please make sure you share them with us.