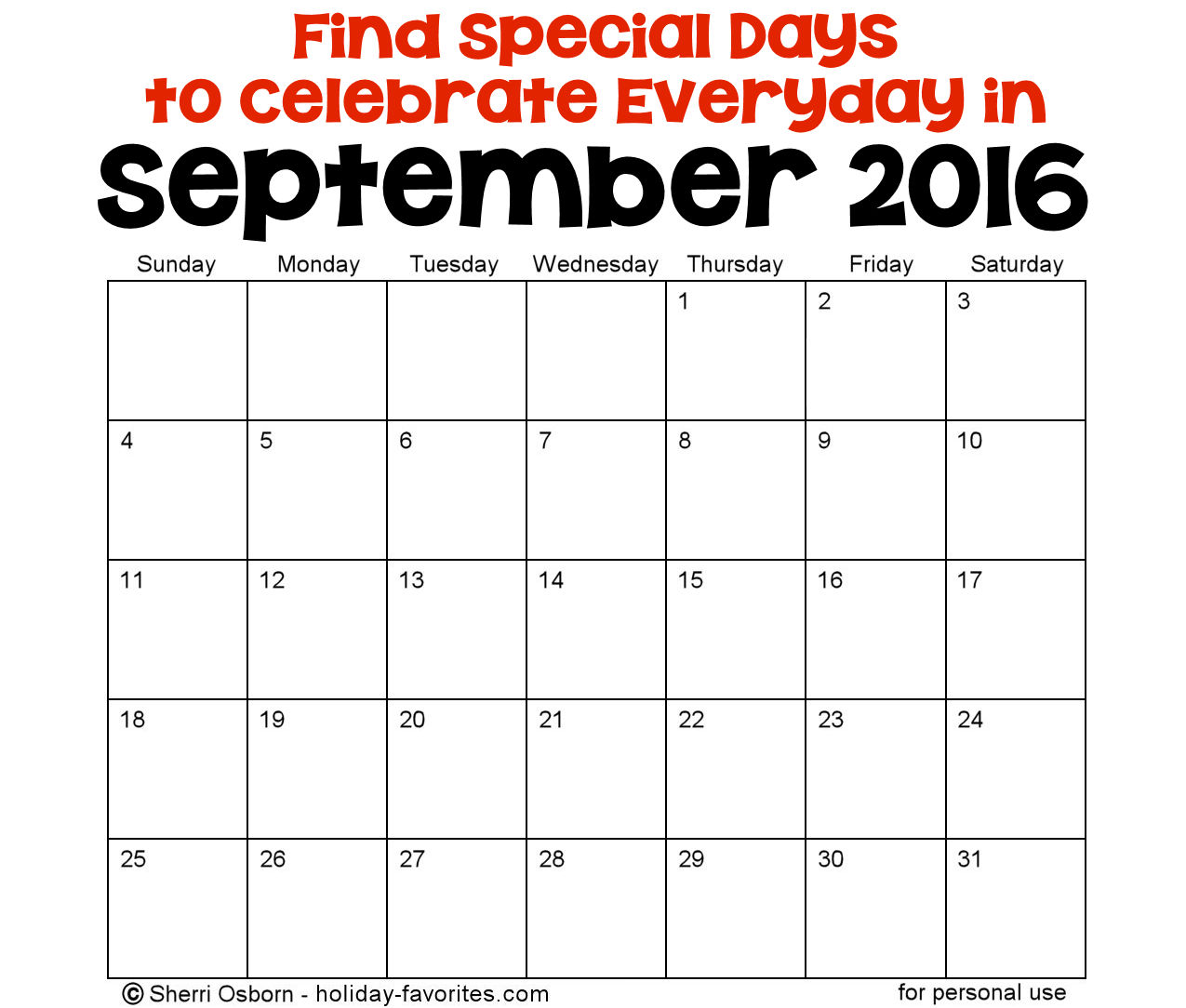 You might be familiar with some of September's holidays, such as Labor Day and Grandparent's Day, but did you also know that there are many more fun and even unique reasons to celebrate during the month of September?
Browse through this calendar of September special days and I bet you can find more than one holiday that interests you. If you want to get creative you can learn how to sew in honor of National Sewing Month, construct a hat or two on Make a Hat Day, or gather together all of your friends and family and play with clay on National Play-Doh Day.  If food is your thing, you will be happy to know that it is National Chocolate Milk Shake Day, National Apple Dumpling Day, and National Cheese Pizza Day to name a few.
Make sure you click and print the September calendar page so you can write down all of the holidays you want to remember. If you prefer, you can print out one or more of these fancier September calendar pages.
Month Long Observances in September
Week Long Observances
September 1st
September 2nd
September 3rd
September 4th
September 5th
September 6th
September 7th
September 8th
September 9th
September 10th
September 11th
September 12th
September 13th
September 14th
September 15th
September 16th
September 17th
September 18th
September 19th
September 20th
September 21st
September 22nd
September 23rd
September 24th
September 25th
September 26th
September 27th
September 28th
September 29th
September 30th
I hope you take some time this month to celebrate many of these special days with your friends and family. If you know of any holiday that should be added to this list, please feel free to share it in the comments!