While there is still a couple of weeks before March is here, you might want to download and print out a calendar page for March so you are ready for all of the fun this month holds.

You can download and print out either a JPG or PDF version of the calendar page of your choice. If you can't make up your mind, simply use them all!
This calendar page is blank so you can decorate and personalize it as you please.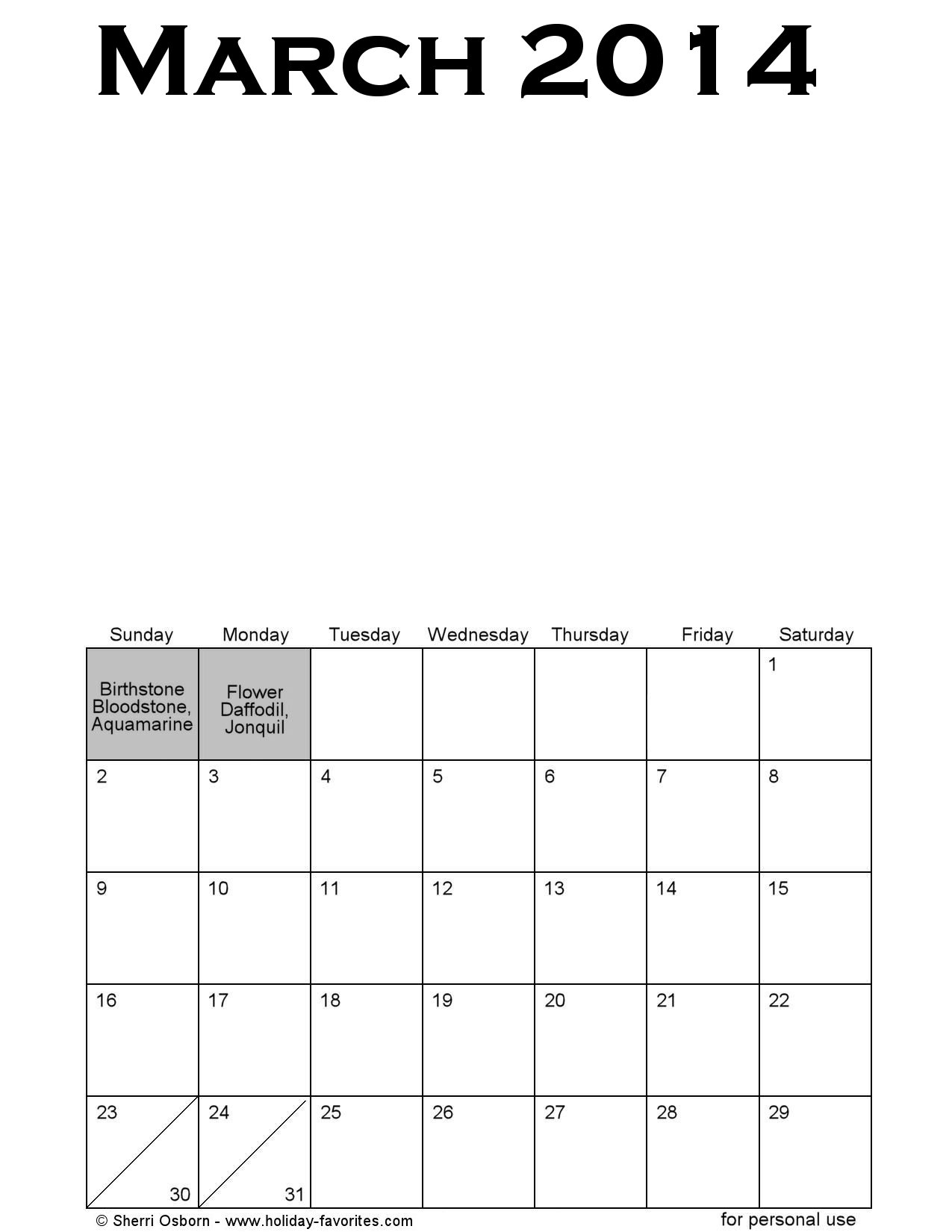 Download:
| PDF | JPG |
This calendar will help you keep track of a different special occasion every day of the month.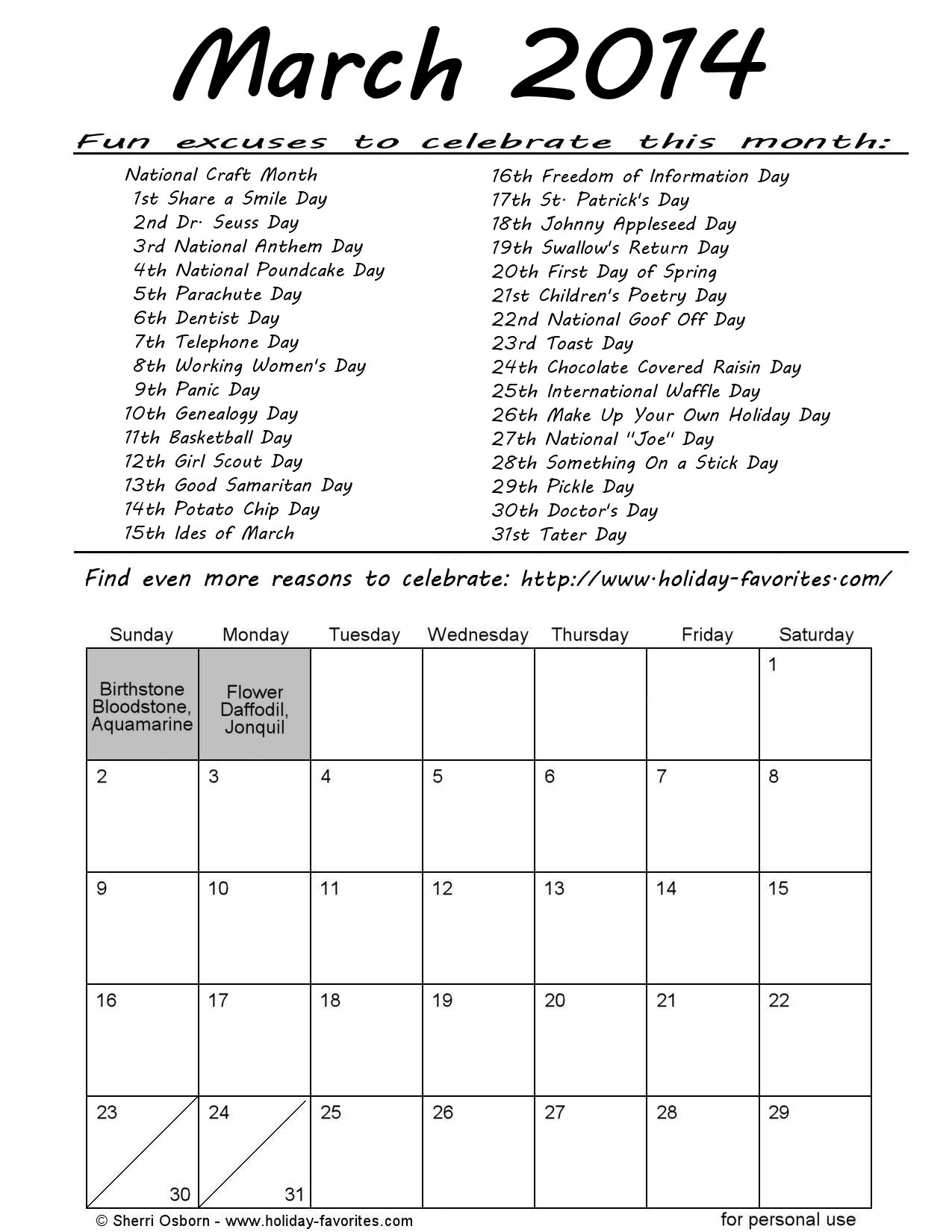 Download:
| PDF | JPG |
These two snazzy shamrocks are wearing leprechaun hats and are ready to help you celebrate St. Patrick's Day.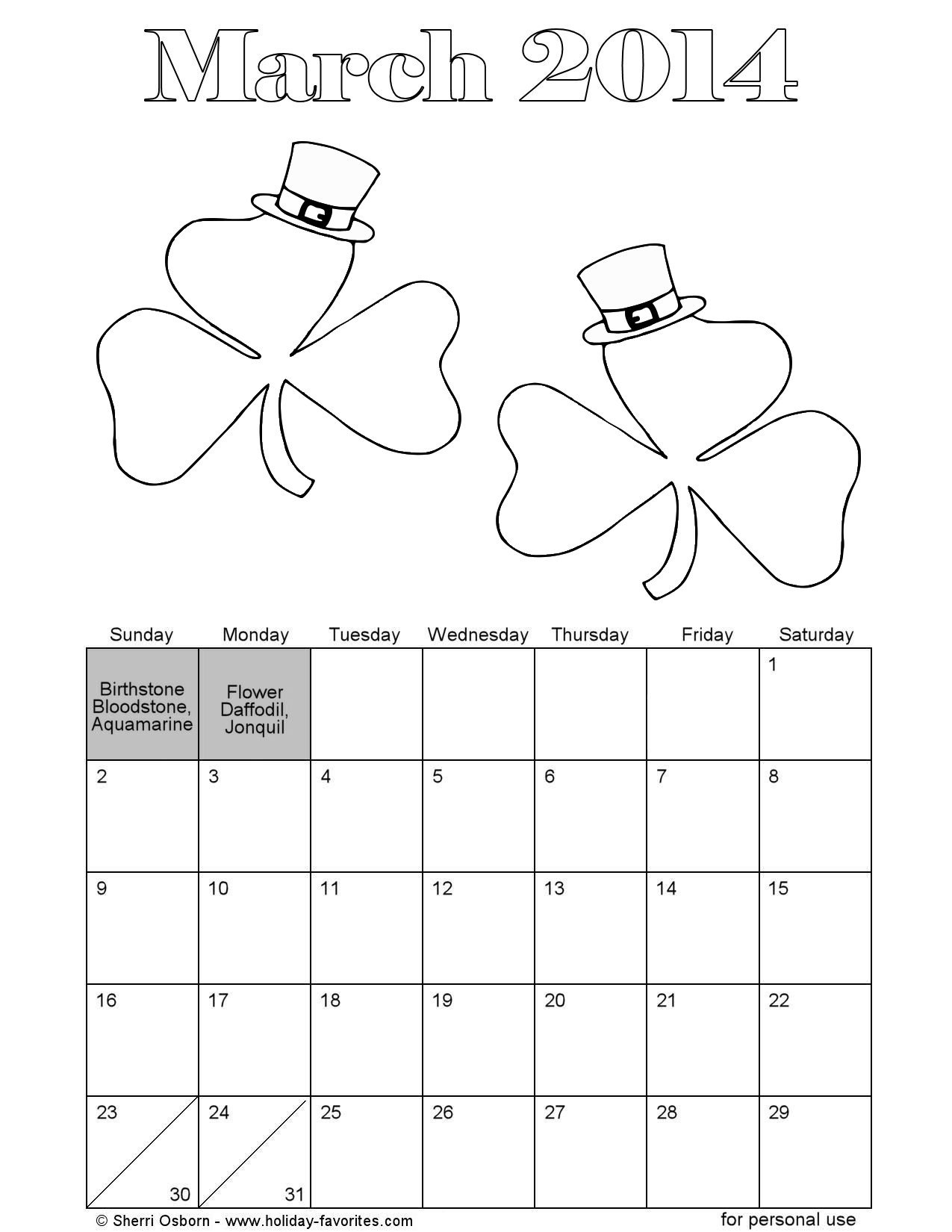 Download:
| PDF | JPG |
March 1st in National Pig Day, why not use this pig coloring page as an activity on this special day.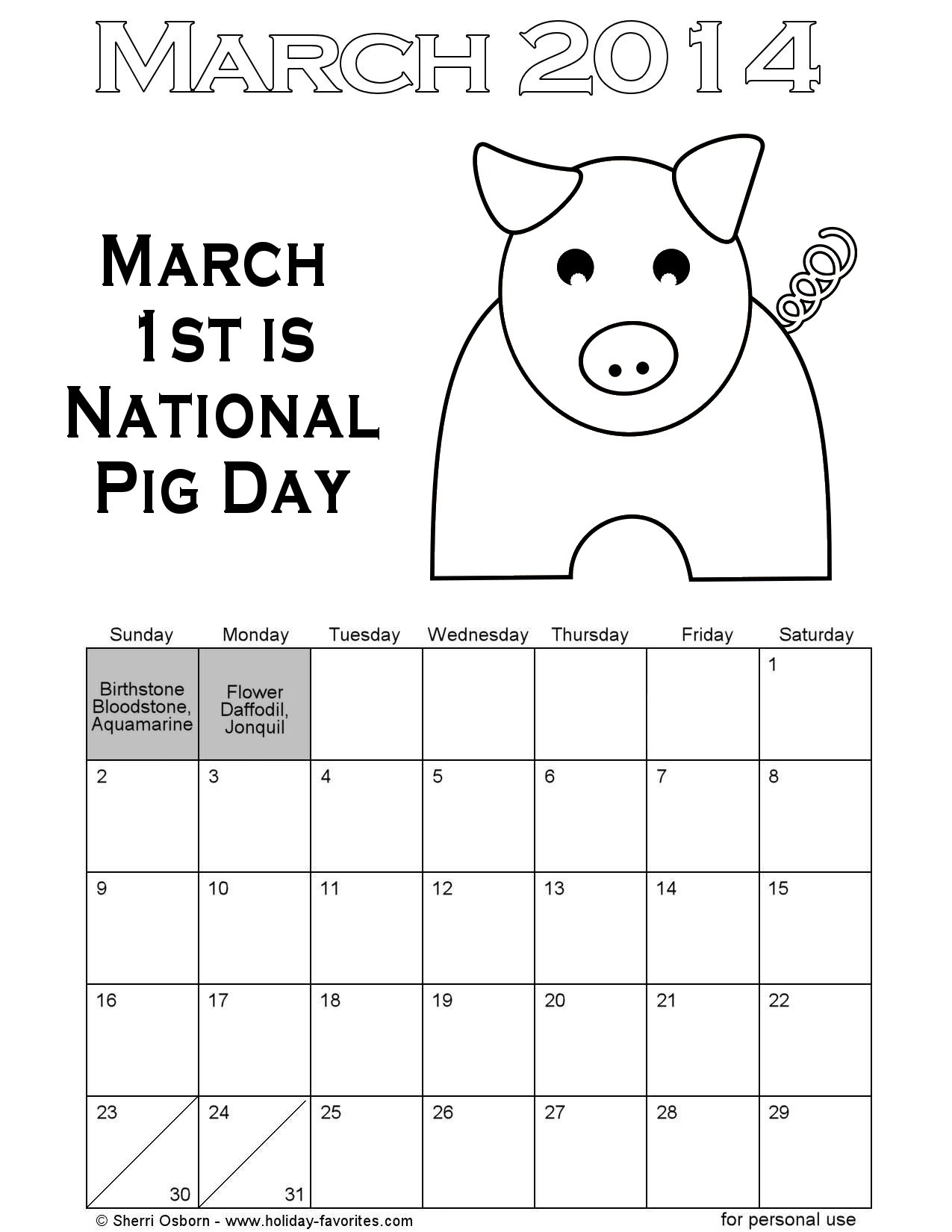 Download:
| PDF | JPG |
I associate daffodils with spring so I suppose it makes a great flower for the month of March since the first day of spring is in March.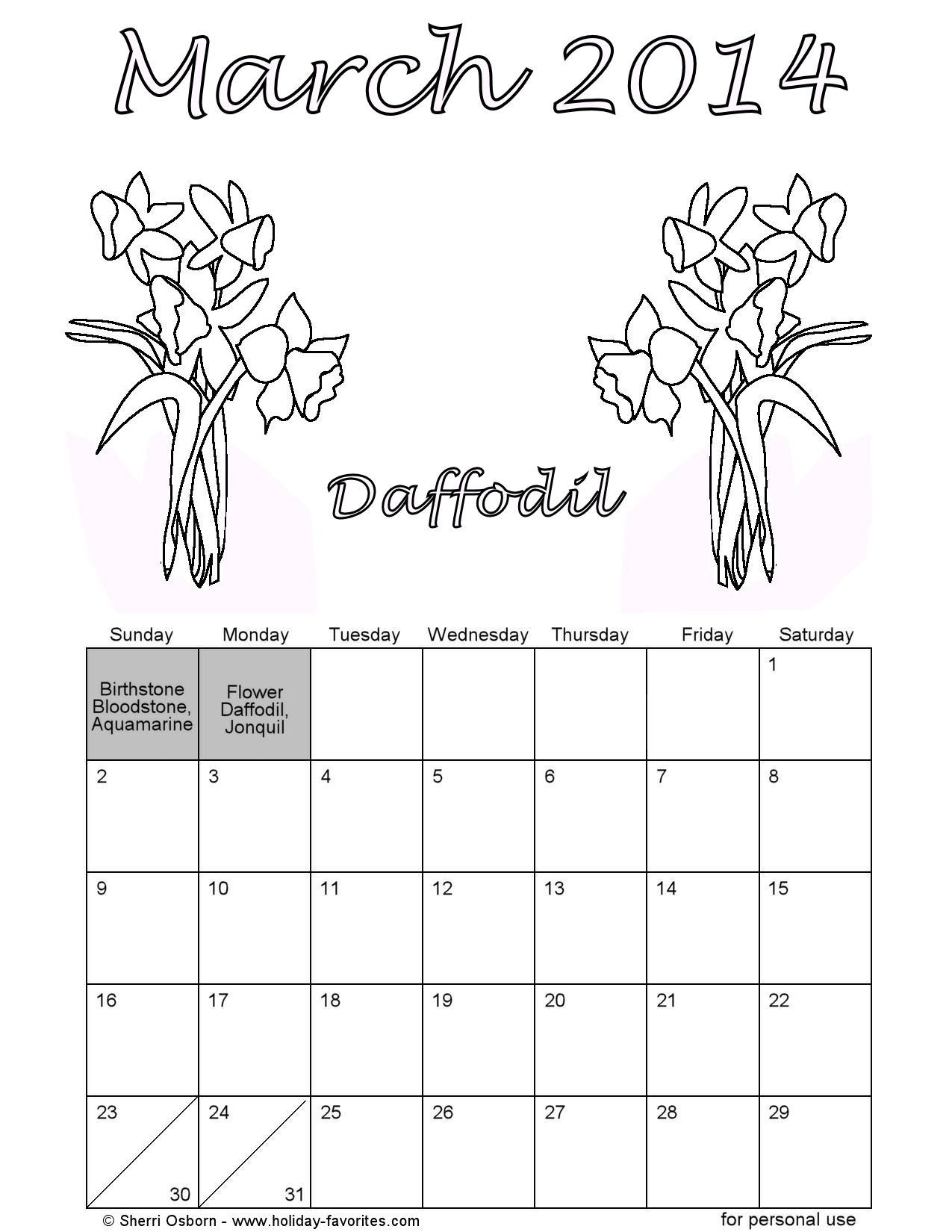 Download:
| PDF | JPG |
If you are looking more printable calendars, you can find them here:
I also have these free calendars which feature all of the months on a single page: 2014 Printable Calendars