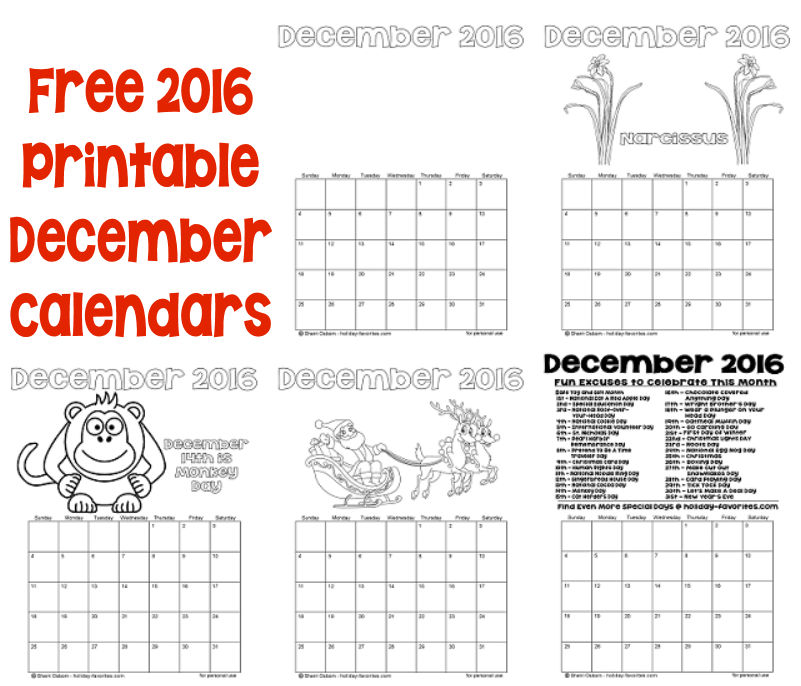 Where, oh, where has 2016 gone? I can't believe I am posting December calendar pages already. It seems like the Easter bunny just visited last week and we are already getting ready for Christmas!
If you need to keep track of all of the plans you have for December, these printable calendar pages can help. Choose your favorite design, download, and print! (see all of the designs by scrolling down this page.)
Blank December 2016 Calendar Page
If you print out this calendar page, you can decorate the top half however you like. You can glue on pictures, use it to make your holiday list, or write special messages.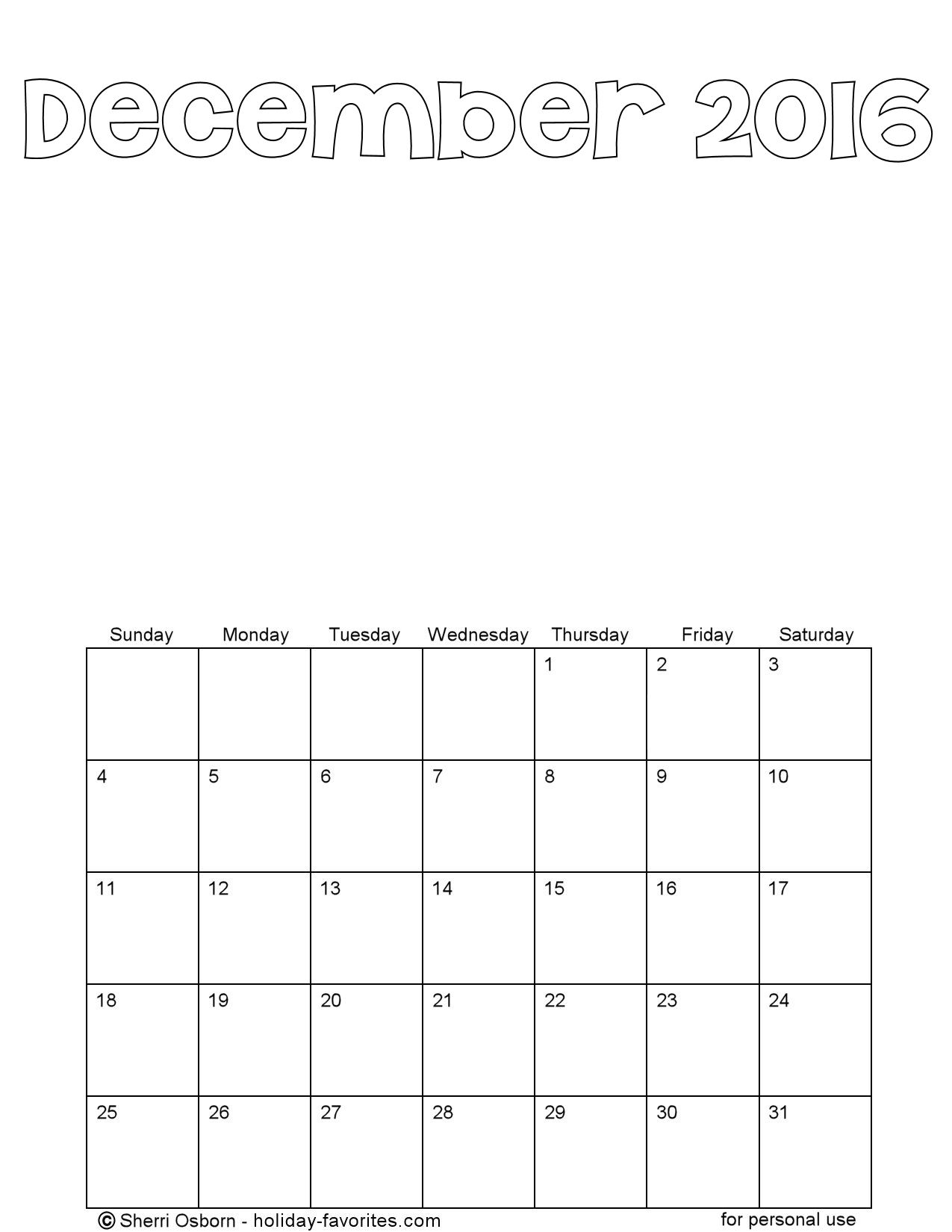 Download:
| PDF | JPG |
December 2016 Special Days Calendar Page
If you don't have enough going on during the month of December, this calendar page shich features an excuse to celebrate every day will be perfect for you.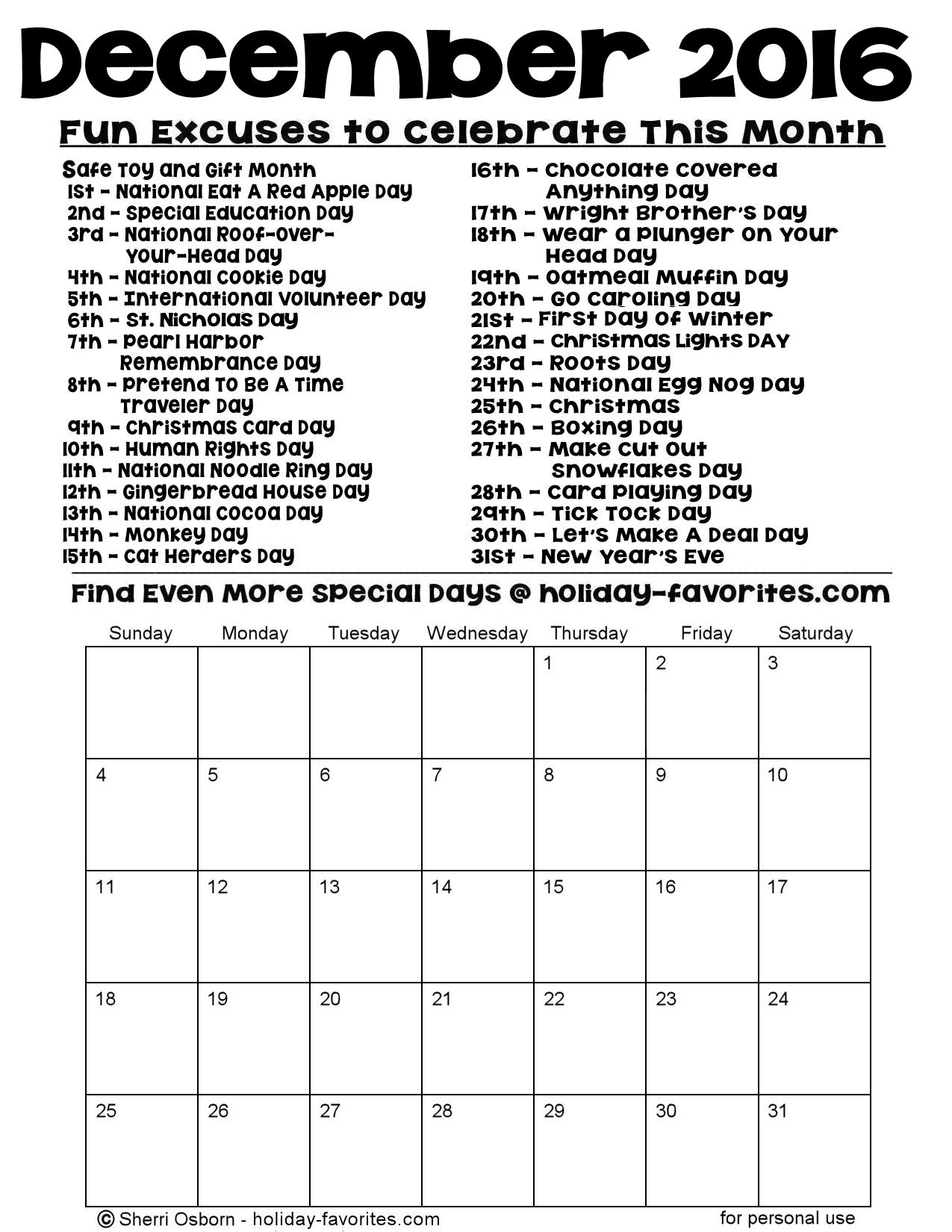 Download:
| PDF | JPG |
December 2016 Monkey Coloring Calendar Page
December 14th is Monkey Day. I don't know why or how this special day came to be, but I do know it is a great excuse to print out and color this monkey calendar page.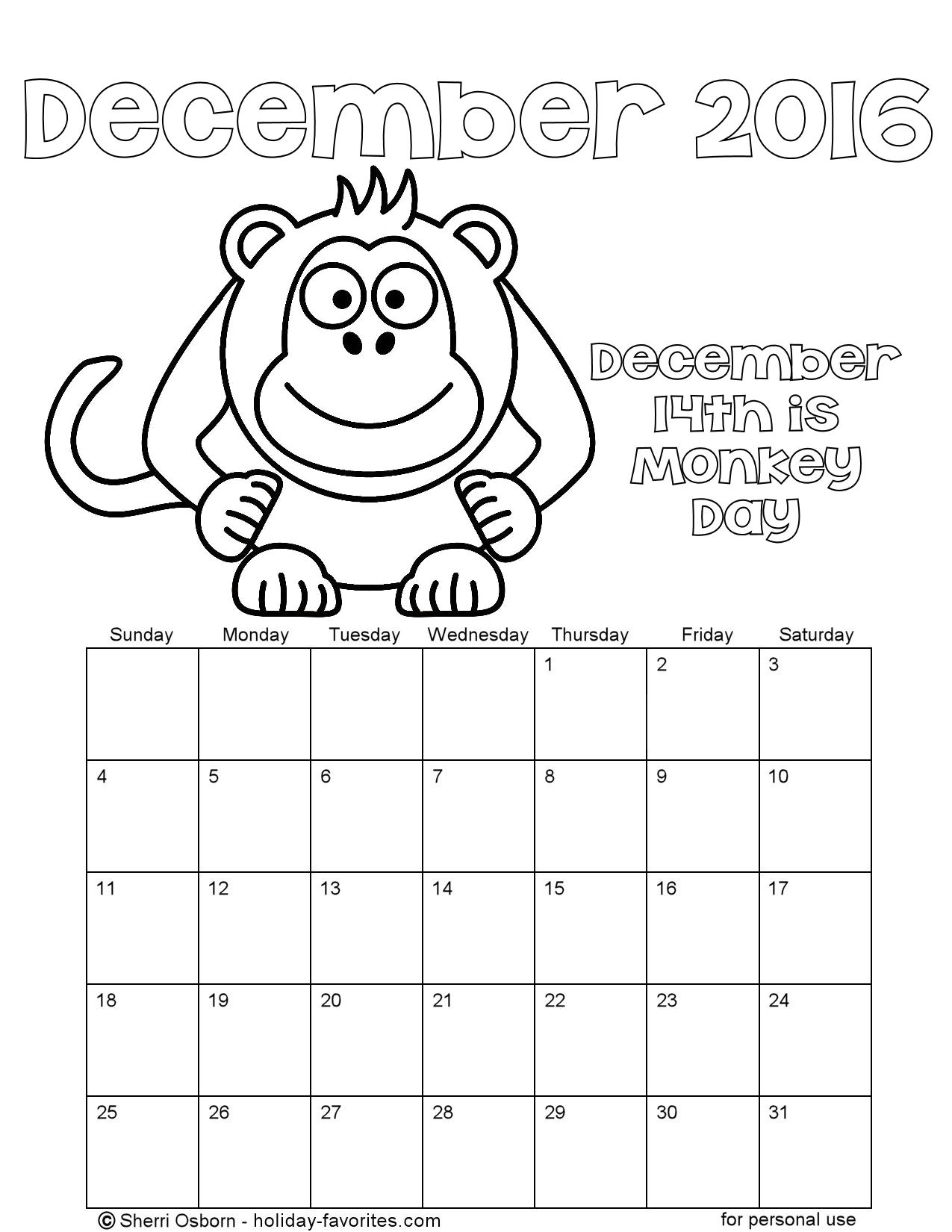 Download:
| PDF | JPG |
December 2016 Christmas Coloring Calendar Page
If your family celebrates Christmas, this Santa coloring calendar page will make everyone happy.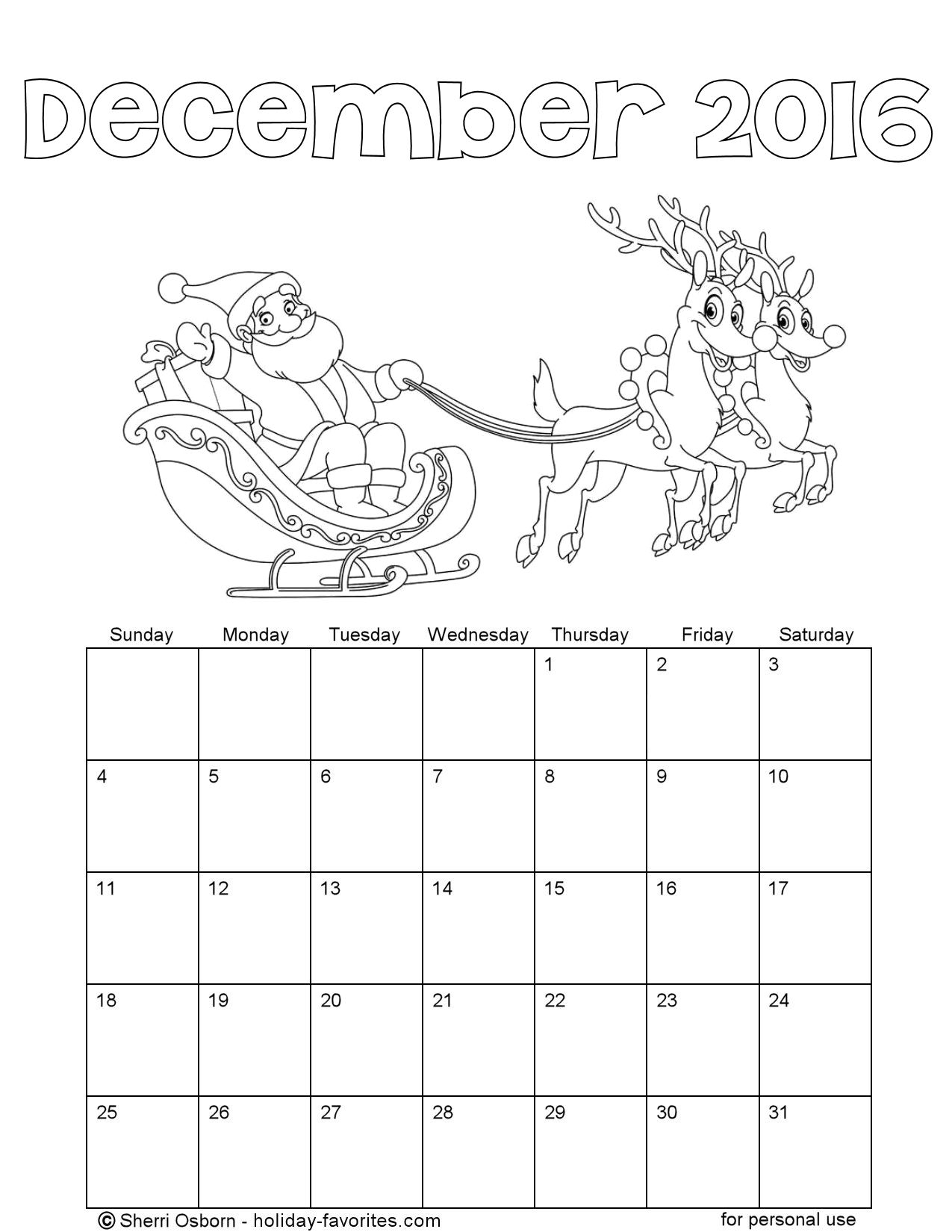 Download:
| PDF | JPG |
Santa Image: yayayoy / 123RF Stock Photo
December 2016 Flower Coloring Calendar Page
The flower that has been paired with the month of December is the Narcissus so why not print out and color these…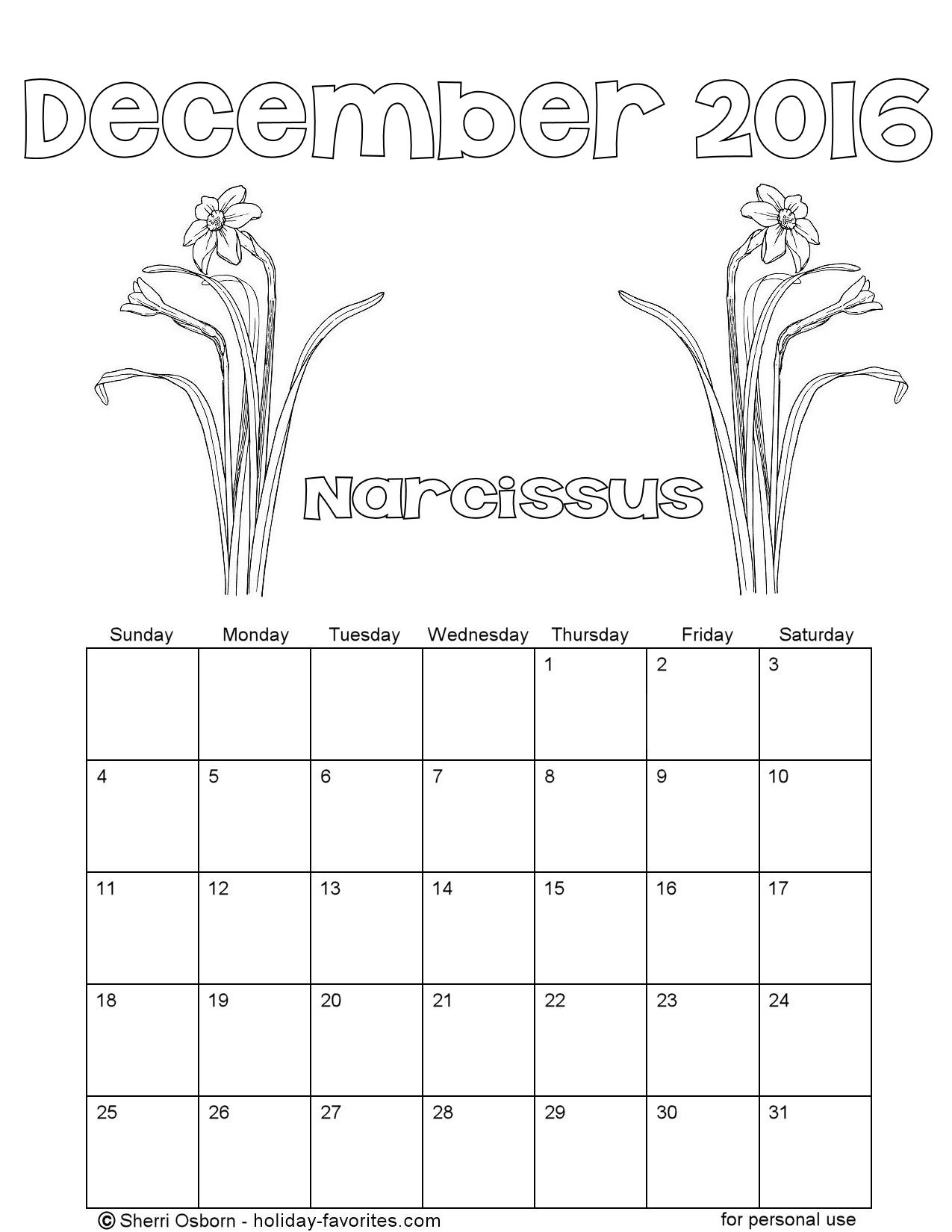 Download:
| PDF | JPG |
If you are looking for calendar pages from other months of 2016, check out this list:
I also have these free calendars which feature all of the months on a single page: 2016 Printable Calendars
Please take a moment to tell me what your favorite design is so I know when I am creating more calendars for the rest of the year and even next year.