I am very fond of April. Maybe it is because that is usually when we usually can usher goodbye to the cold weather and snow where I love; or, perhaps because it is the month I was born in. Yup, April is a very good month around here.
Hopefully I can brighten up your April a little bit too, by offering these free printable calendar pages. Download your favorite design and print it out. You can choose between 5 different designs in either JPG or PDF format, or download them all.

You you have your own ideas for decorating April's calendar page, whether it is with doodles or pictures, print out this plain design.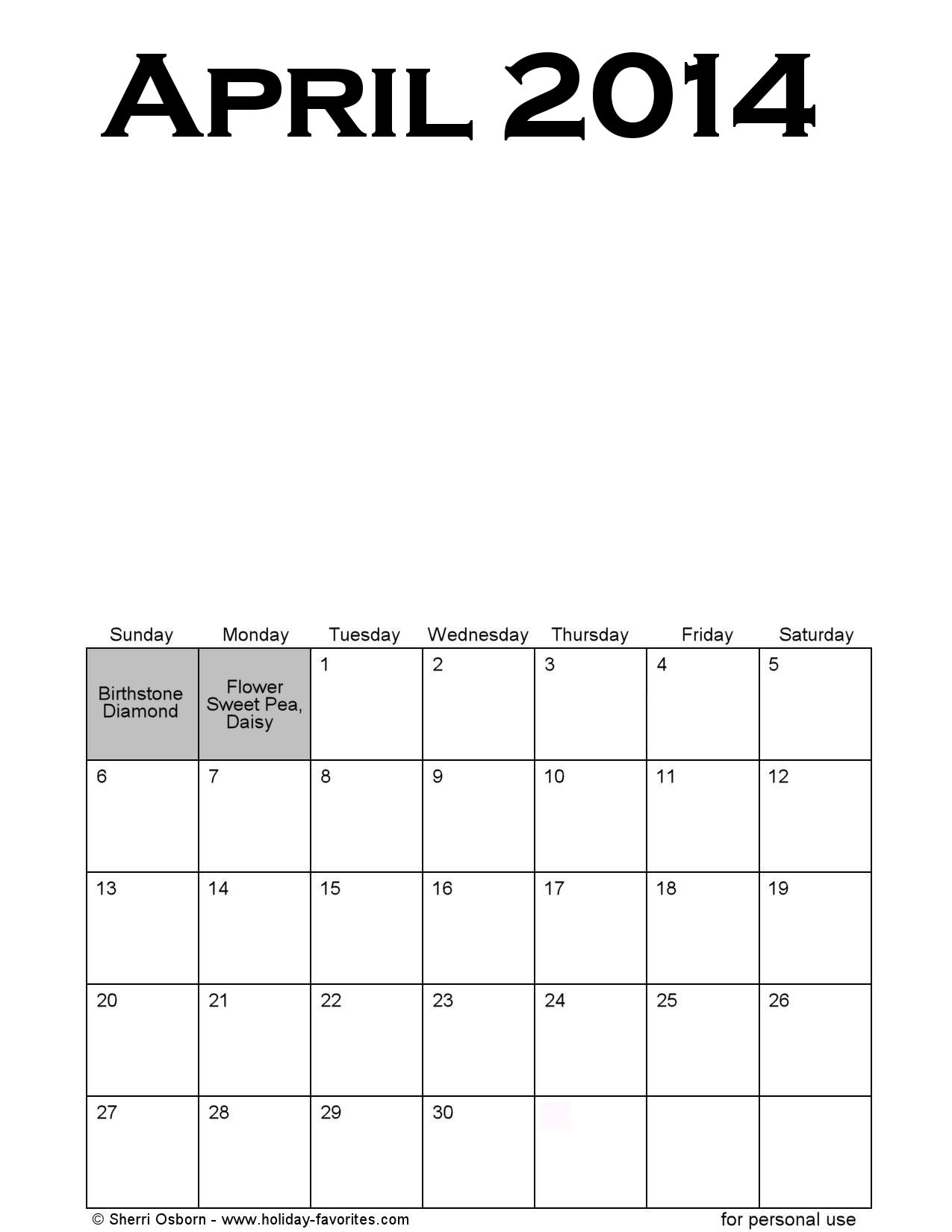 Download:
| PDF | JPG |
Here is a sneak peek of some of the special days you can celebrate during the month of April.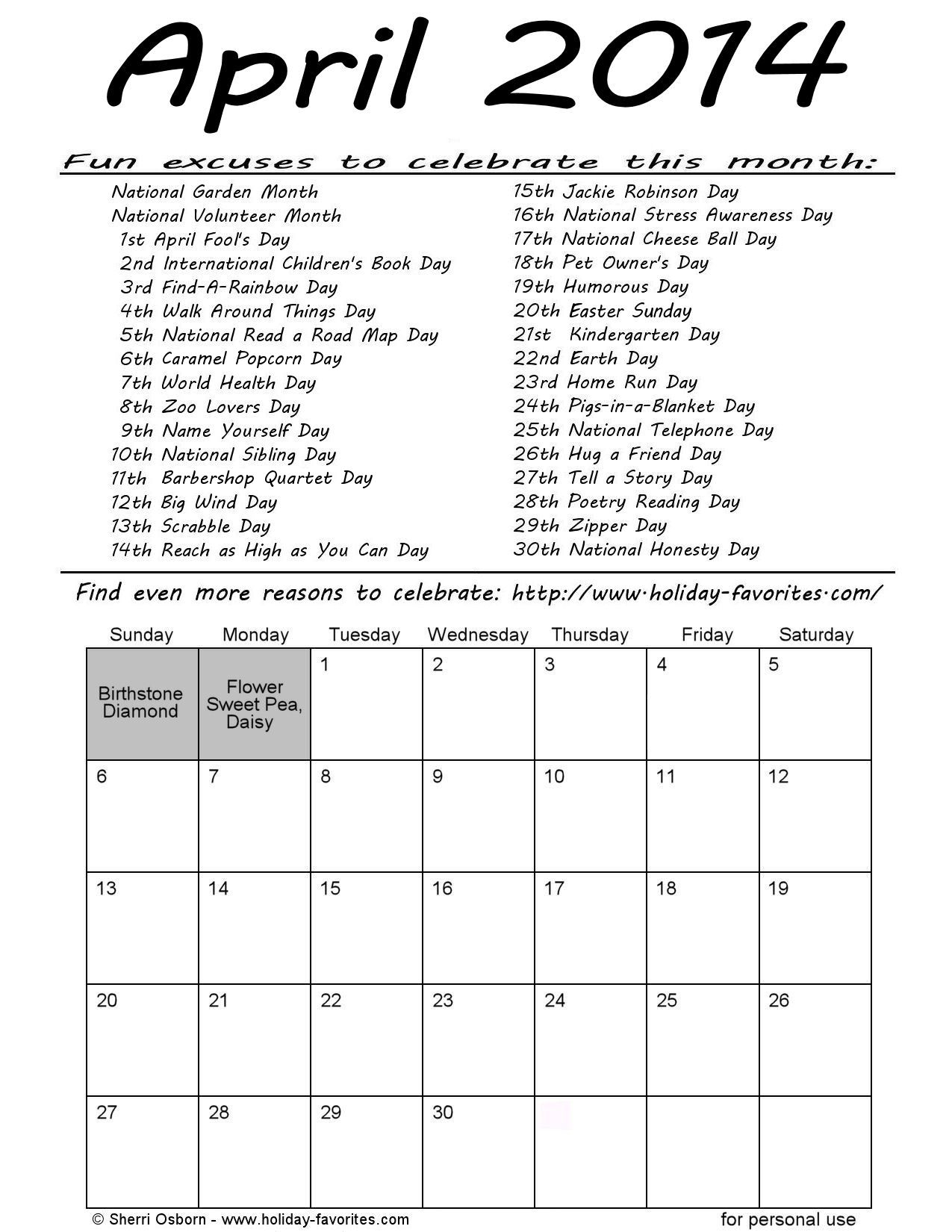 Download:
| PDF | JPG |
Easter Sunday falls in April this year so why not celebrate by downloading and using this Easter coloring calendar page.
Download:
| PDF | JPG |
April is national Frog Month so why not let this cute frog coloring page help you celebrate.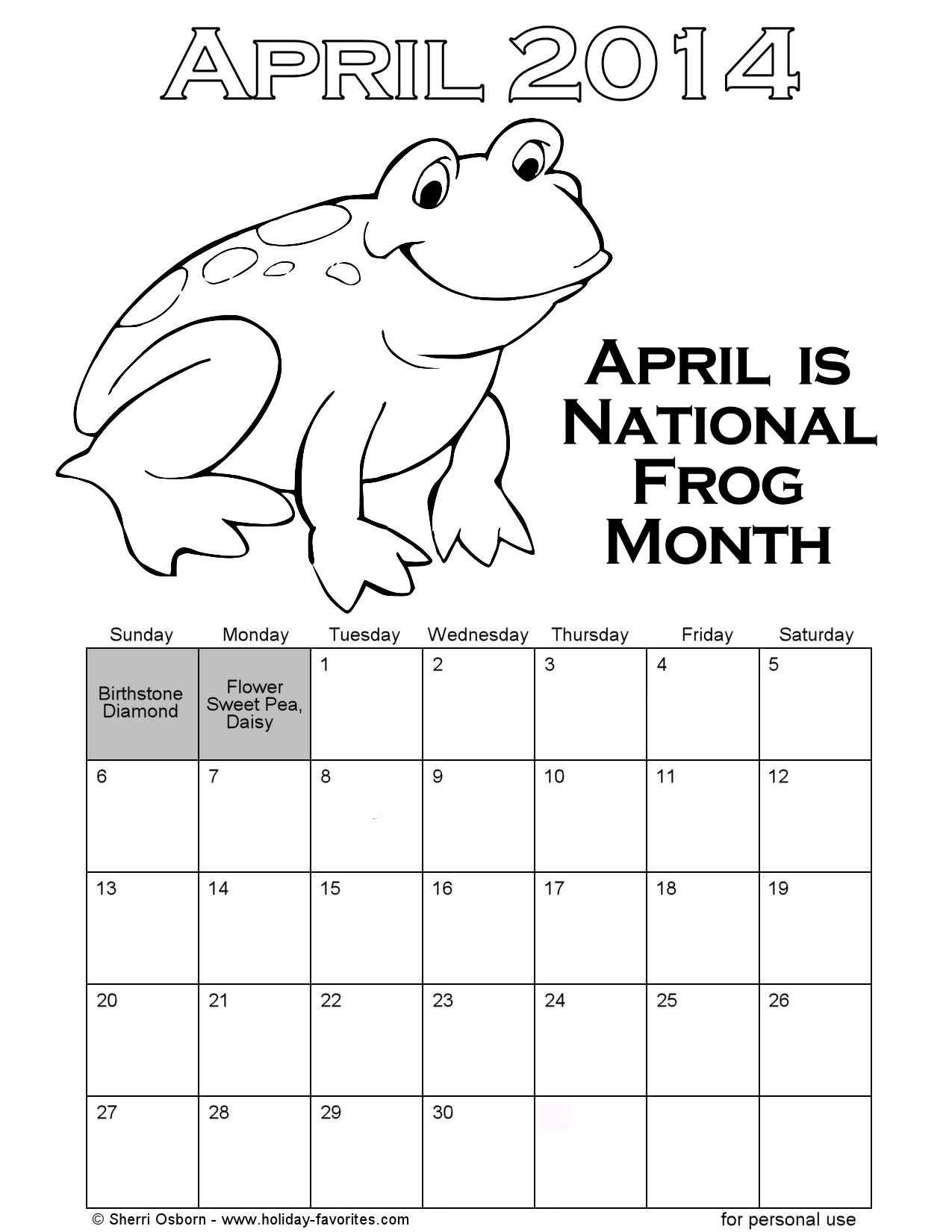 Download:
| PDF | JPG |
The sweet pea is April's flower and here are a couple of them you can color.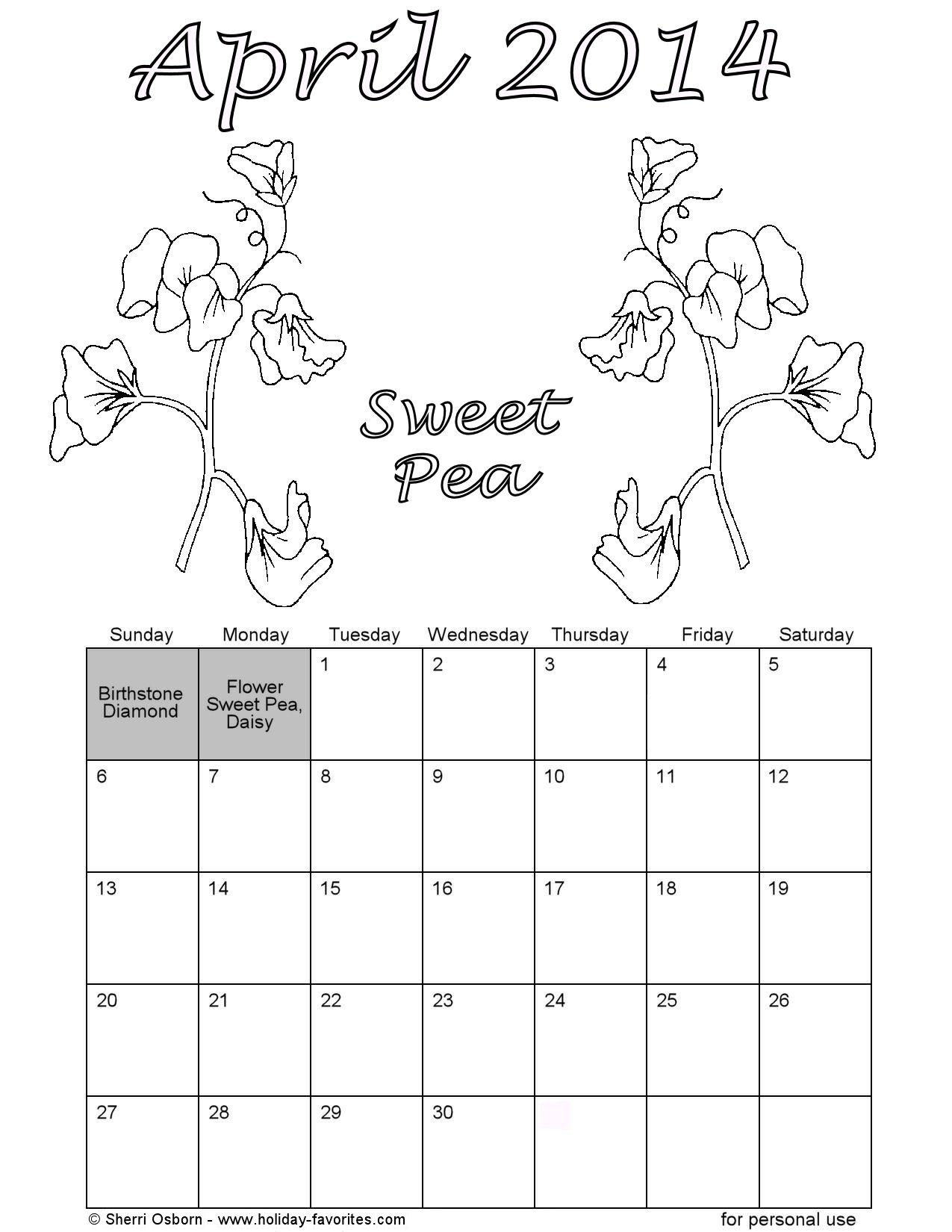 Download:
| PDF | JPG |
If you are looking more printable calendars, you can find them here:
I also have these free calendars which feature all of the months on a single page: 2014 Printable Calendars