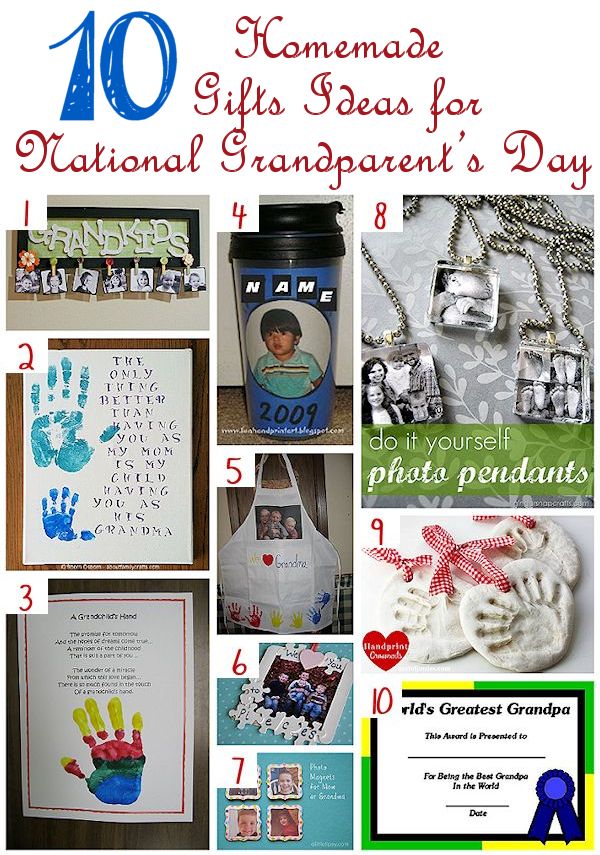 Now that I am a grandparent, I can truly appreciate National Grandparent's Day, which is celebrated on the Sunday after Labor Day (September 11th in 2016).  This special day was created to honor grandparents and to help strengthen the relationships between grandparents and their grandchildren.
The first official National Grandparent's Day was celebrated on Sunday, September 9, 1979. A federal proclamation was made in 1978 and it was signed by President Jimmy Carter.  Grandparent's Day though, was actually celebrated before the national proclamation was made.
In 1970, a West Virginia homemaker named Marian Lucille Herndon McQuade started a campaign to set aside a special day every year especially for grandparents. After extensive work with and support from business churches, civic organizations, and local political leaders, the idea spread throughout the state. In 1973, the West Virginia Governor Arch Moore proclaimed the very first Grandparent's Day. That same year, Senator Jennings Randolph introduced a resolution for a national Grandparent's Day in the United States Senate.
Obviously, a great way to celebrate this special day is to spend time with your grandparents. You can plan a simple visit or how about a huge family gathering?  You may also want to reach out to other elderly people who are shut-ins, home bound, or are unable to be with their families.
While the best gift you can give your grandparents is your time and attention, here are some ideas for fun homemade gifts you can make for them.
1 – Grandkids Picture Sign  – This sign is easy to make and it is a fun way to display the grandkid's pictures all together.
2 – Handprint Grandparent's Gift – I love the sentiment on this picture – "The only thing better than having you as my mom is my child having you as his grandma." Of course, the sentiment can be modified as needed.
3 – Grandparent's Day Handprint Poem – You can print out this amazing poem and include a handprint to make an extra special gift.
4 – Personalized Travel Mug – If your grandparent's are coffee drinkers – or even if they aren't, this personalized mug would make a wonderful gift.
5 – Photo and Handprint Apron – Make a matching set of these aprons, featuring iron on photos and handprints, for grandma and grandpa.
6 – We Love You to Pieces Frame – Give grandparents a picture of the grandkids in this special frame made using popsicle sticks and puzzle pieces.
7 – Photo Magnets – Discover how you can make these fancy looking magnets using a shaped paper punch.
8 – Photo Pendants – Grandma would love one of these necklaces and you can use the same techniques to make grandpa a key chain.
9 – Salt Dough Ornaments – Ornaments don't have to be only for Christmas trees. This fun ornament can be hung up and displayed all year long.
10 – Printable Award Certificate – Download and print out fun certificates for either grandpas or grandmas.
You may want to include a special card with your homemade gift. If you do want to include a card, you can choose and download one or more of these printable Grandparent's Day Cards.