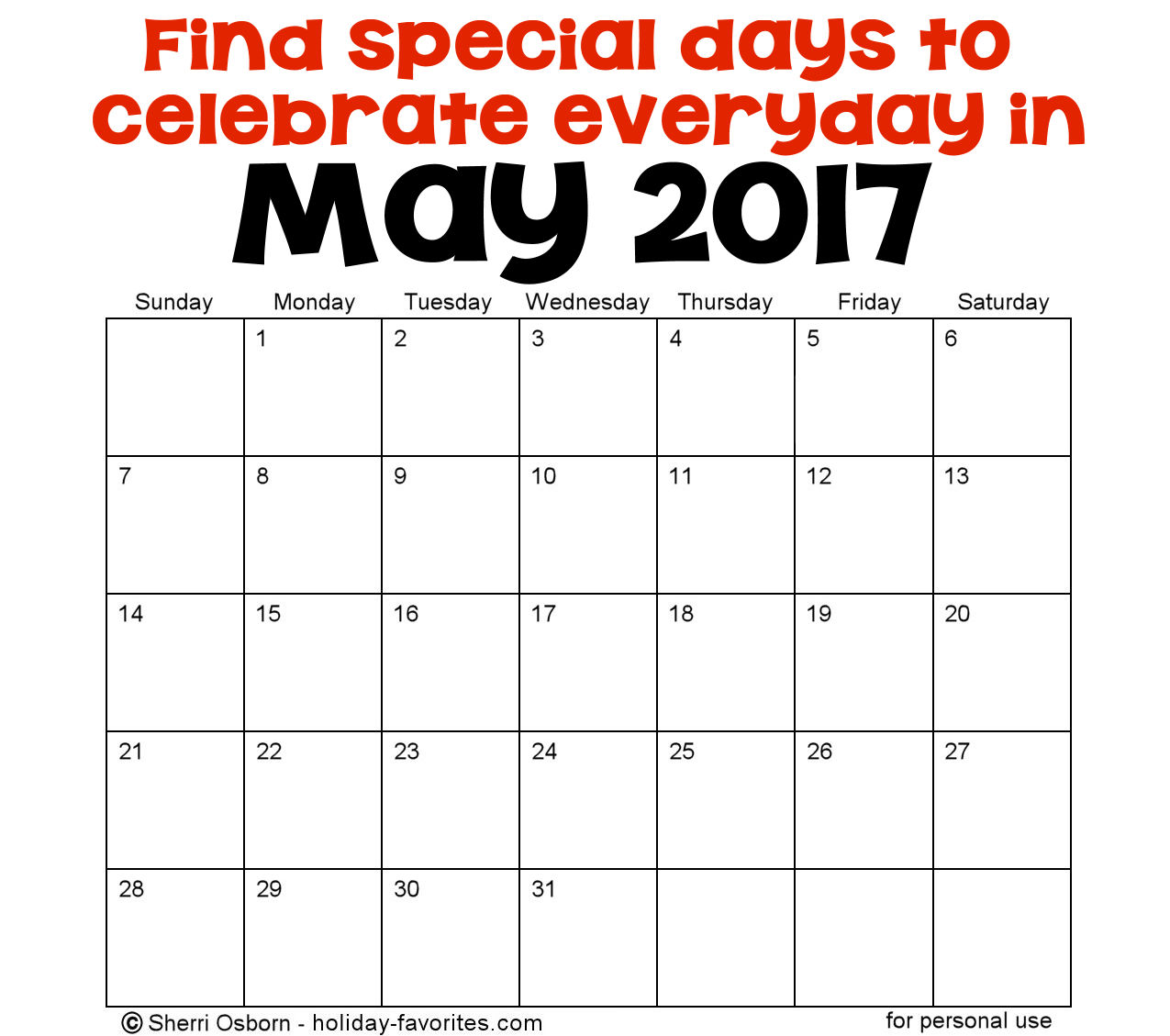 What do you celebrate during the month of May? Of course, we all know that the second Sunday in May is Mother's Day and that the last Monday of the month is Memorial Day, but what about all of the others days of the month? Personally, I am looking forward to celebrating Mother Goose Day, Frog Jumping Day, and Lucky Penny Day. You can certainly find a special reason or two to celebrate every day of May by browsing through the list below…
Make sure you print out one of these printable May calendar pages so you can make note of all of the special holidays you want to celebrate.
Month Long Observances in May
Week Long Observances in May
May 1st
May 2nd
May 3rd
May 4th
May 5th
May 6th
May 7th
May 8th
May 9th
May 10th
May 11th
May 12th
May 13th
May 14th
May 15th
May 16th
May 17th
May 18th
May 19th
May 20th
May 21st
 May 22nd
May 23rd
May 24th
May 25th
May 26th
 May 27th
 May 28th
 May 29th
May 30th
May 31st
I hope you find time to celebrate many of these special days this month! Do you know a unique holiday that should be added to this list? Share it with us below!