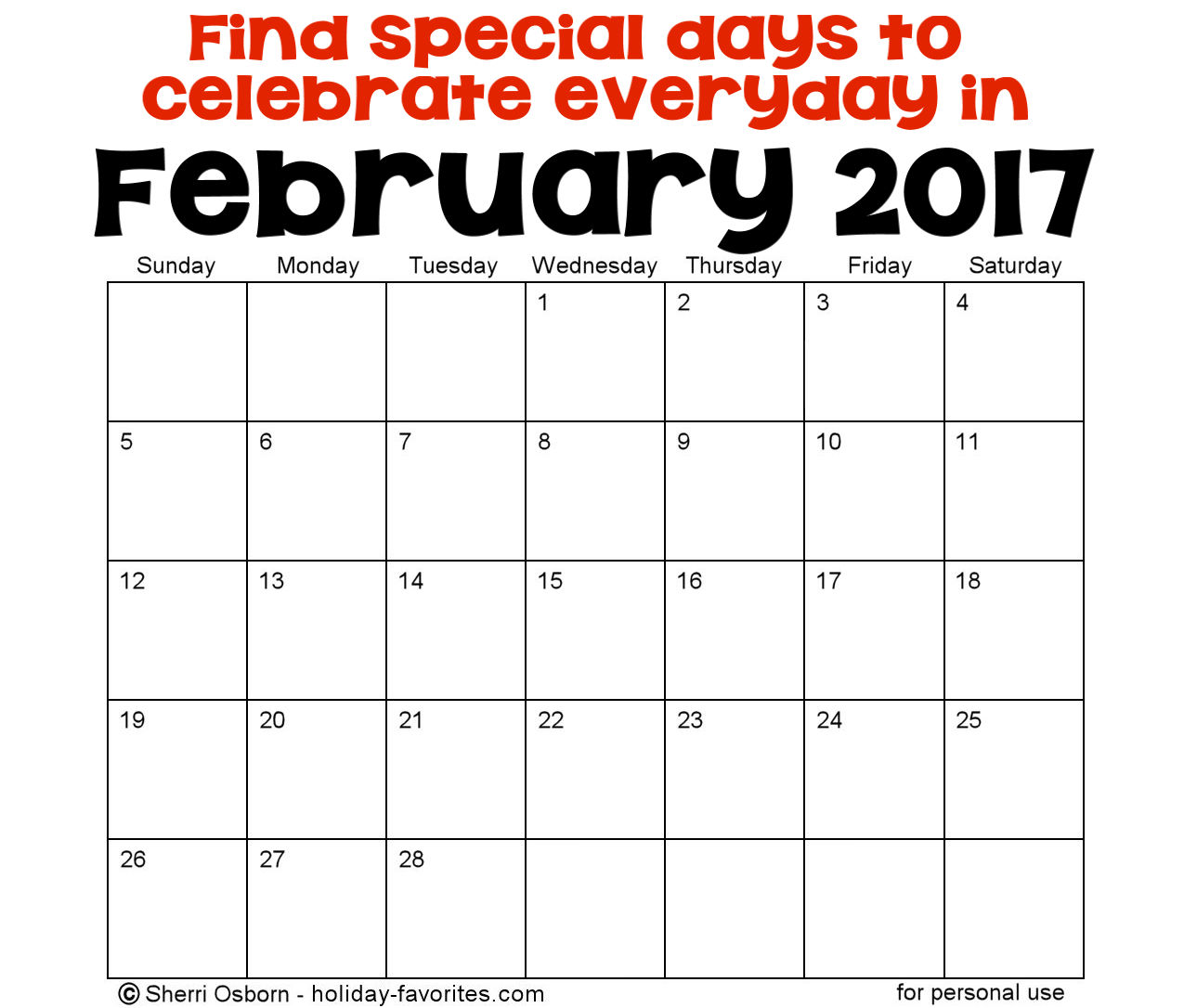 Ah February, the month of love… It is so much more though! Of course, Saint Valentine's Day falls right in the middle of the month and you might be aware of the fact that President's Day is celebrated on the third Monday of the month; but did you also know that it brings us National Weatherperson's Day, Lame Duck Day, and Polar Bear Day?
While I think everyone should pull out all of the stops for Saint Valentine's Day — mainly because it is my wedding anniversary — you should save some energy so you can celebrate every day of the month. Which of the unusual holidays shared here are you looking forward to celebrating the most?
As always you can download the calendar here to print out and use. If you would prefer a calendar that will fit on a full page, browse through this collection of Printable February 2017 Calendars.
Month Long Observances in February
Week Long Observances in February
February 1st
February 2nd
February 3rd
February 4th
February 5th
February 6th
February 7th
February 8th
February 9th
February 10th
February 11th
February 12th
February 13th
February 14th
February 15th
February 16th
February 17th
February 18th
February 19th
February 20th
February 21st
February 22nd
February 23rd
February 24th
February 25th
February 26th
February 27th
February 28th
February 29th
Leap Day
February 29th only occurs once every 4 years, known as the leap year. The next Leap Day will happen in 2020.
Yellowstone Park Day
IN 1872, Yellowstone became the world's first National Park.
If you know of any other special days that should be included in this list, please let me know!