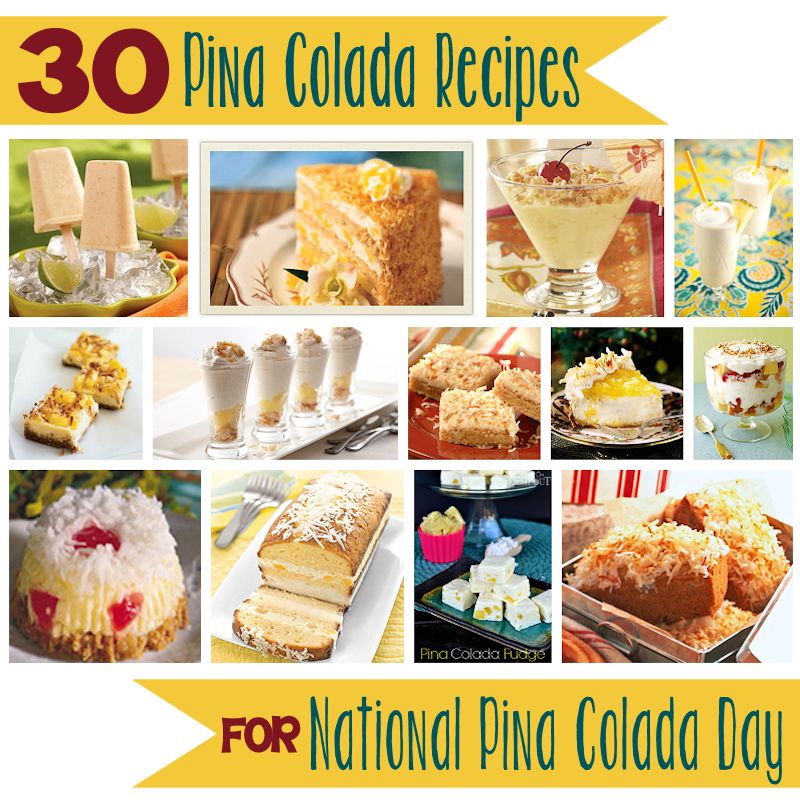 July 10th is National Piña Colada Day! I think the most obvious way, and the most delicious way, to celebrate is to make something tasty that blends together coconut and pineapple flavors.
Of course, your first thought might be to have a traditional pina colada drink (a mixture of coconut, pineapple, and rum) or two, but you don't have to limit those flavors to a beverage. You can celebrate National Pina Colada Day by making one or more of these recipes for every meal. I found so many amazing recipes that you might even want to celebrate by making one every day!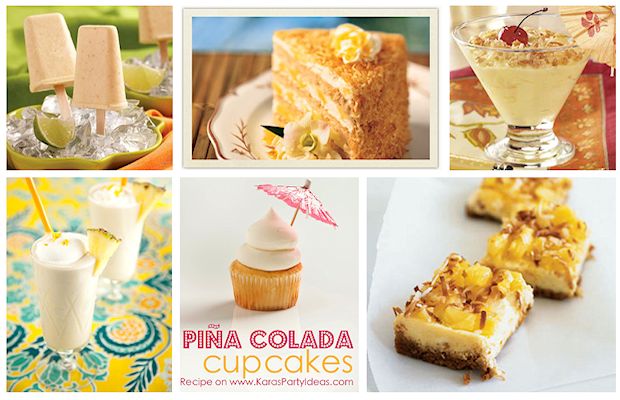 1 – Frozen Pina Colada Pops Recipe from Loves Food and Art
2 – Tommy Bahama's Pina Colada Cake from Off the Menu OC
3 – Pina Colada Pudding Cups Recipe form Taste of Home
4 – Pina Colada Smoothie from Paula Deen
5 – Pina Colada Cupcakes from Kara's Party Ideas
6 – Pina Colada Cheesecake Bars from My Recipes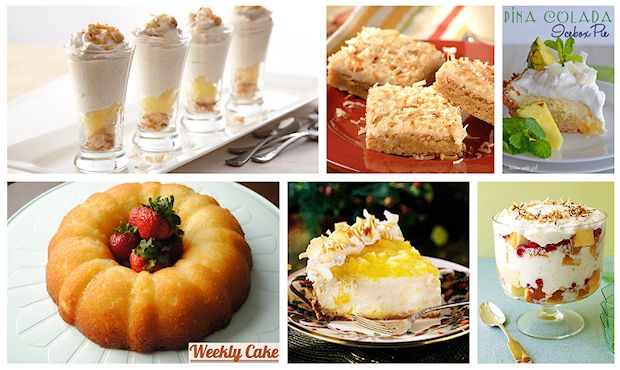 7 – Pina Colada Spiced Mousse Minis Recipe from McCormick
8 – Peanutty Pina Colada Bars from Very Best Baking
9 – Pina Colada Icebox Pie from Kitchen Meets Girl
10 – Pina Colada Bundt Cake from Weekly Cake
11 – Festive Pina Colada Cheesecake from My Recipes
12 – Pina Colada Trifle from Recipe.com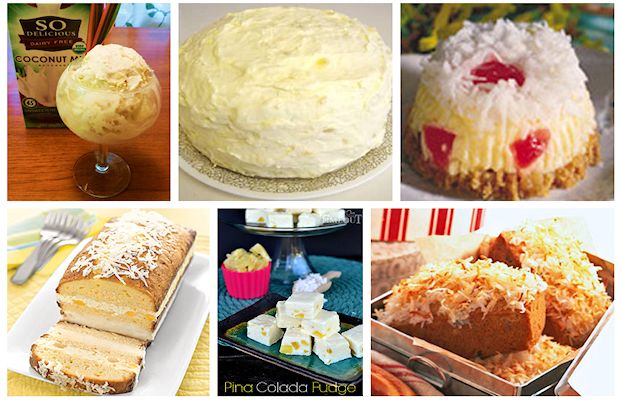 13 – Pina Colada Ice Cream from Go Dairy Free
14 – Pina Colada Rum Cake from AllRecipes.com
15 – Pina Colada Mini-Cheesecakes from Cook Recipes
16 – Pina Colada Ice Cream Cake from MyRecipes.com
17 – Pina Colada Fudge from Mom on Time Out
18 – Pina Colada Bread from Recipe.com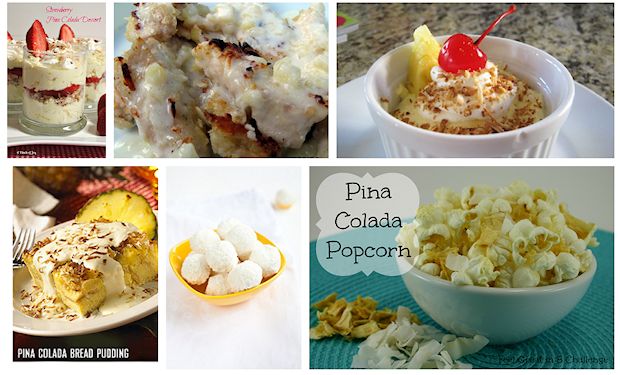 19 – Strawberry Pina Colada Dessert from a Pinch of Joy
20 – Coconut Chicken Fingers with Pina Colada Dipping Sauce from CD Kitchen
21 – Pina Colada Mousse from Spark Recipes
22 – Pina Colada Bread Pudding from Bahama Breeze
23 – Pina Colada Cake Ball Recipe from Cake Central24 –
24 – Pina Colada Popcorn from Feel Great in 8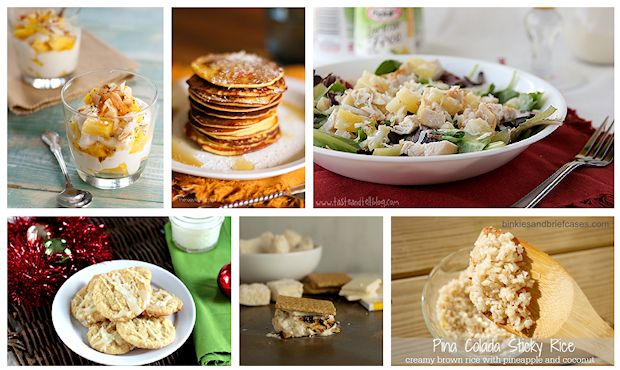 25 – Pina Colada Yogurt Parfaits from Pineapple and Coconut
26 – Pina Colada Pancakes from The Roasted Root
27 – Pina Colada Salad from taste and Tell
28 – Pina Colada Cookies from Snappy Gourmet
29 – Pina Colada S'mores from Pineapple and Coconut
30 – Pina Colada Sticky Rice from Bikinis and Briefcases
Which one of these recipes will you try first?