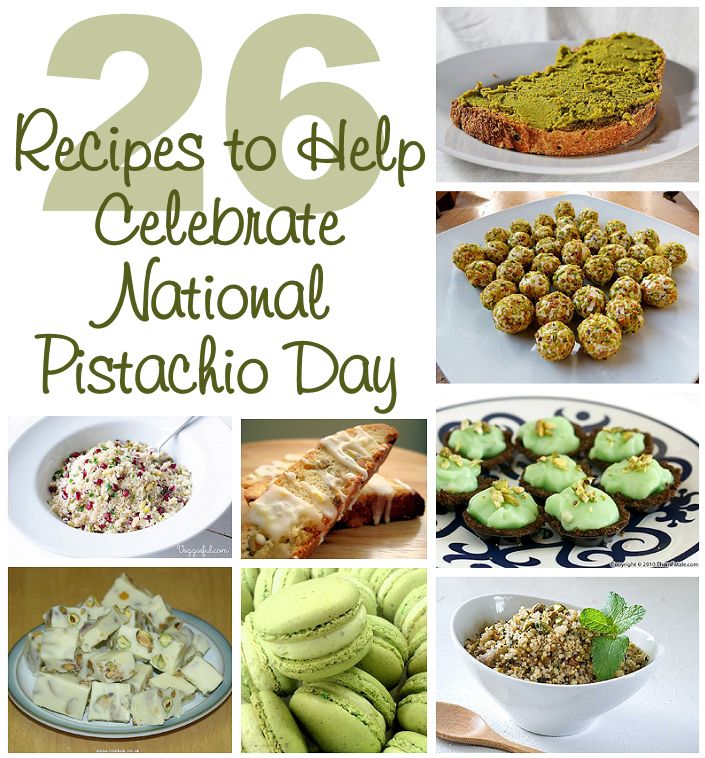 I must say, when it comes to nuts, pistachios rank near the top in my list of favorites. When I saw that February 26th is National Pistachio Day, it inspired me to do something…  Like eat pistachios!
As much as I like them, I didn't want to simply sit around popping pistachios into my mouth all day. I figured I would look for something I could make with these little, green nuts. I must say, I wasn't disappointed!
I didn't think there would be a ton of recipes to choose from, but I actually ended up limiting this list. I figured a list of 26 would be perfect, considering this special day falls on the 26th. I came across so many great recipes, I am having a hard time trying to decide which one(s) to try.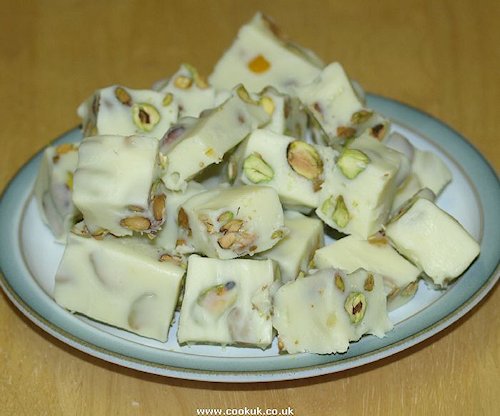 1 – Pistachio Nut Fudge from Cook UK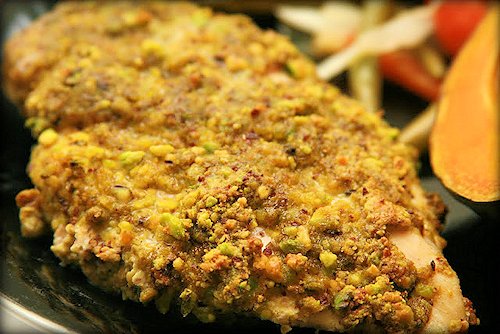 2 – Pistachio Crusted Baked Chicken from Life as a Plate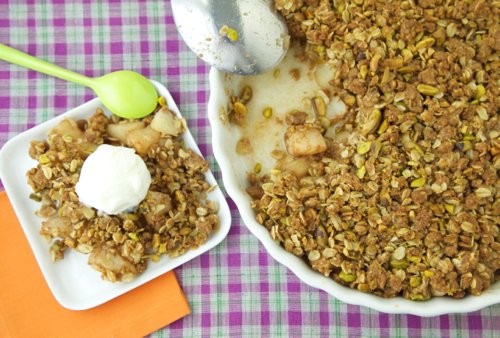 3 – Pear and Pistachio Crisp from Weelicious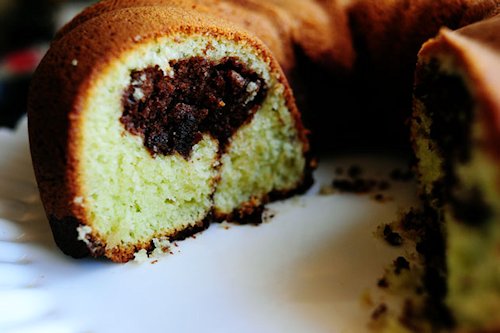 4 – Pistachio Cake from The Pioneer Woman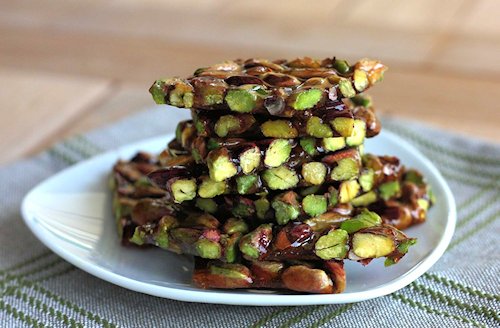 5 – Brittle With Pistachio from Italian Chips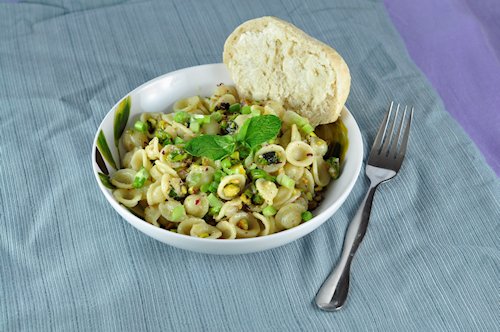 6 – Pistachio Pasta from Wishes and Dishes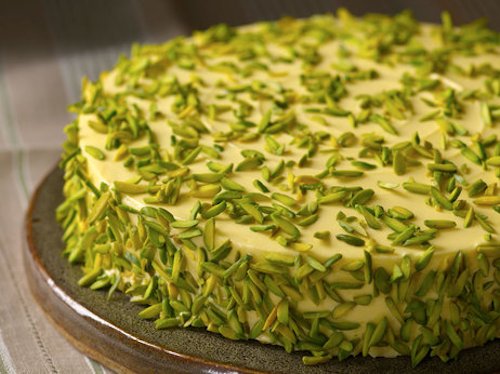 7 – Sicilian Pistachio Cake from NPR Books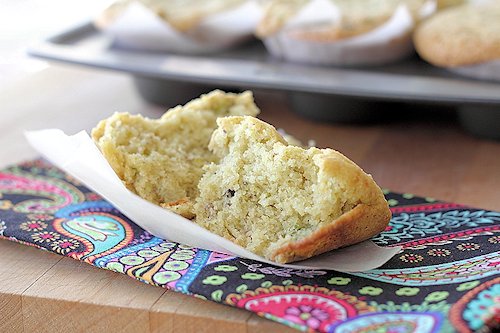 8 – Pistachio Muffins from Scarletta Bakes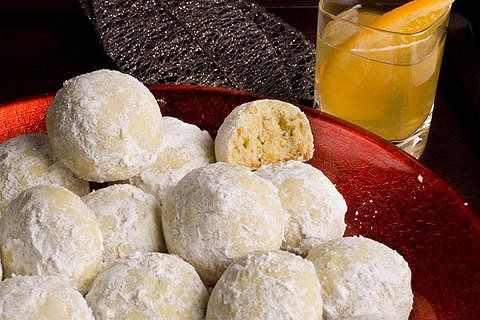 9 – Pistachio Mexican Wedding Cakes Recipe from Chow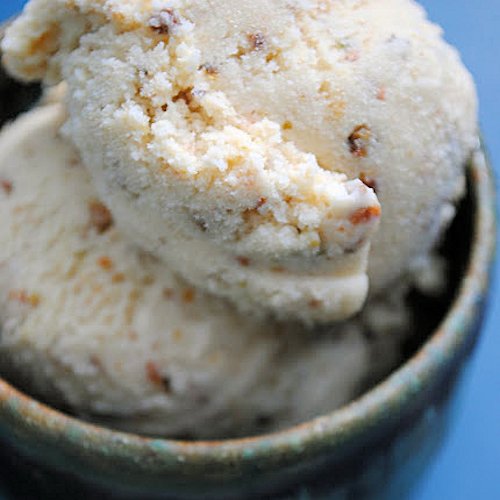 10 – Pistachio & Honey Ice Cream from Belly Up Baking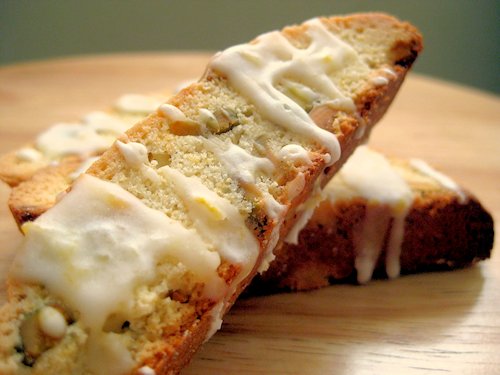 11 – Lemon Pistachio Biscotti from The Larissa Monologues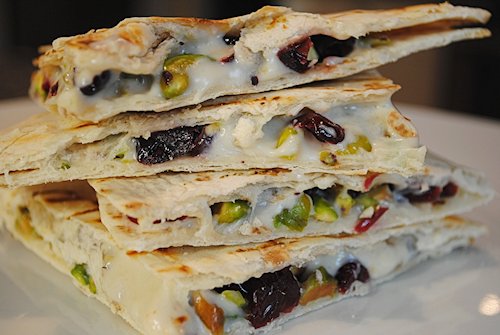 12 – Grilled Cranberry-Pistachio Quesadillas from That Was vegan?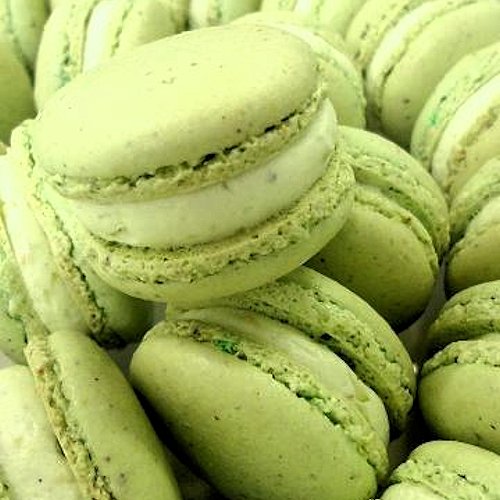 13 – Pistachio Macaron Recipe from The Extraordinary Art of Cake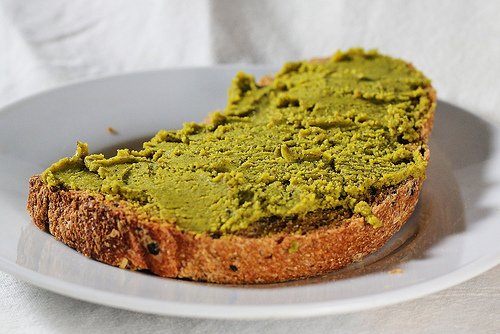 14 – Pistachio Butter from Everyday Tastiness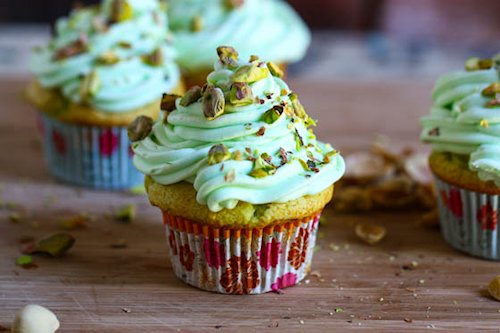 15 – Pistachio Pudding Cupcakes from Eat, Live, Run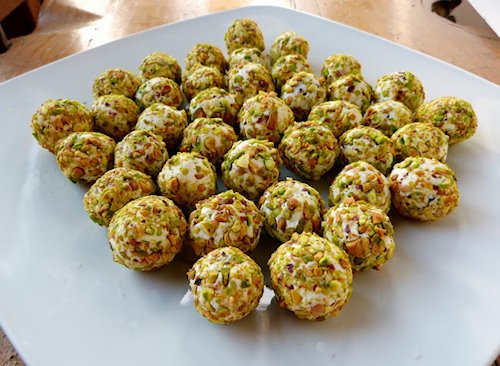 16 – Goat Cheese & Pistachio Wrapped Grapes from Vanilla and Spice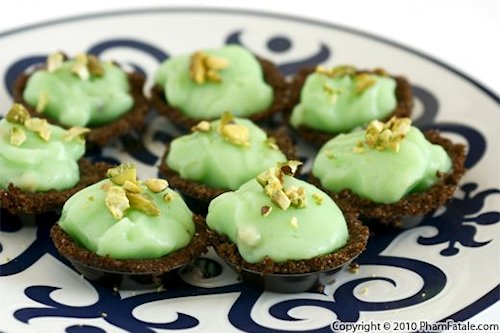 17 – Chocolate Pistachio Cream Pie from Pham Fatale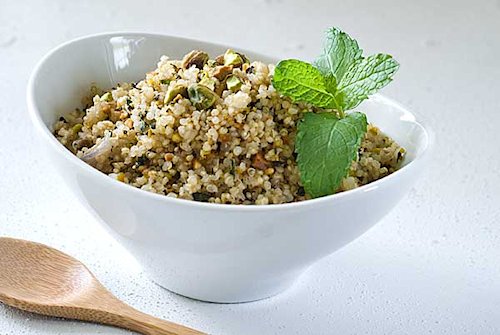 18 – Pistachio Garlic Mint Quinoa Pilaf from Simply Gluten Free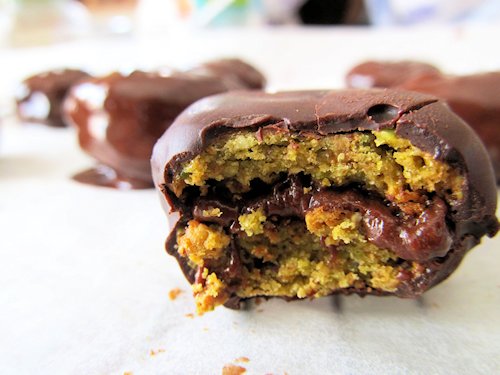 19 – Chocolate Pistachio Cookies from Joy's Cozy Oven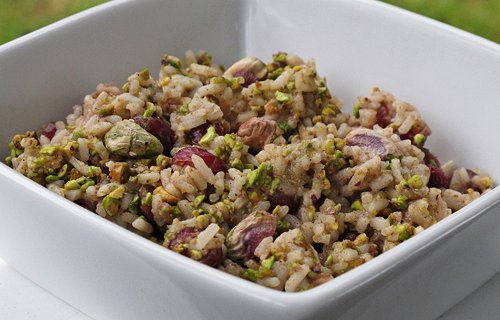 20 – Breakfast Pistachio Rice Pudding from Trail Cooking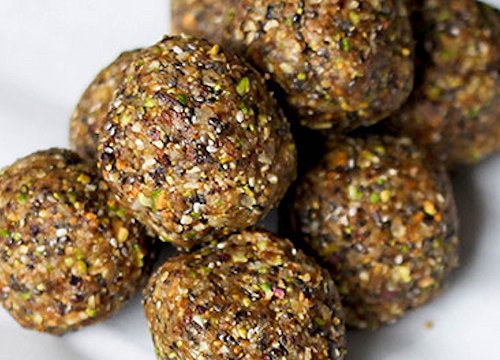 21 – Peanut Butter Pistachio Energy Bites from Run Disney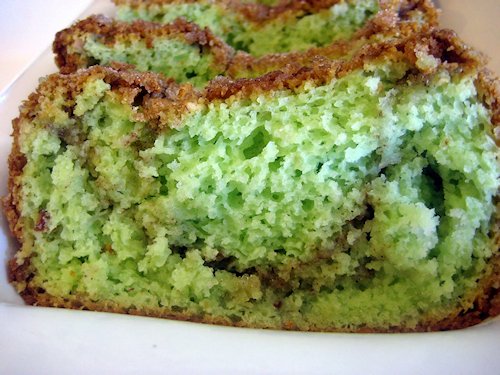 22 – Pistachio Bread from Shelly's Favorite Recipes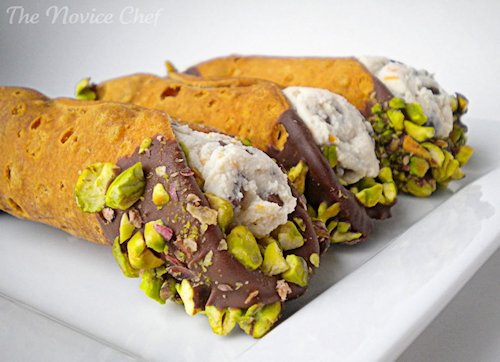 23 – Pistachio Encrusted Cannoli from The Novice Chef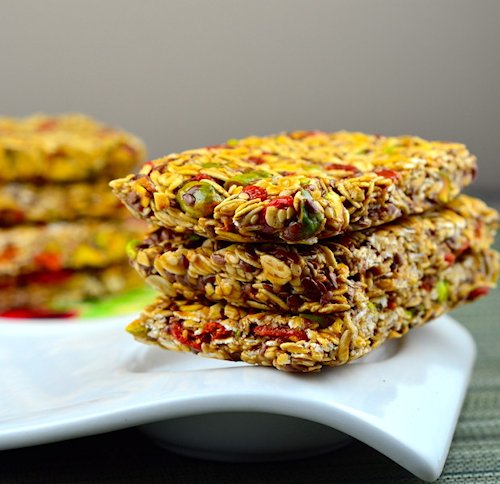 24 – Goji Berry & Pistachio Granola Bars from May I have That Recipe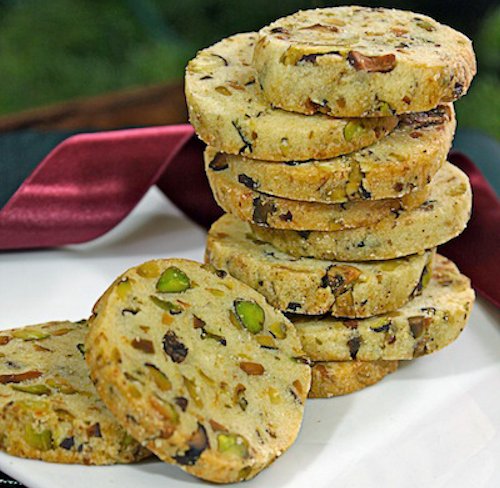 25 – Pistachio-Orange Cocktail Cookies from There's a Newf in My Soup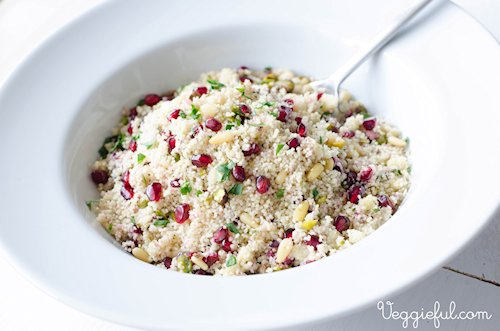 26 – Pomegranate, Pistachio and Pine Nut Couscous Recipe from Veggieful
Will you try any of these recipes for National Pistachio Day or just because? Which one do you think sounds tastiest?